Celebrating 40 magical years of Care Bears, our all-new exclusive collection of Care Bears clothing, gifts and accessories is finally here and brings plenty of colour and magic with it!
Taking inspiration from original artwork found on official vintage merch back in the 80s – now how's that for retro?! – our new collection of Care Bears merchandise features stunning new smock dresses, T-Shirts, sweaters, bags and more that are sure to add a pop of colour and old-school cool to your day!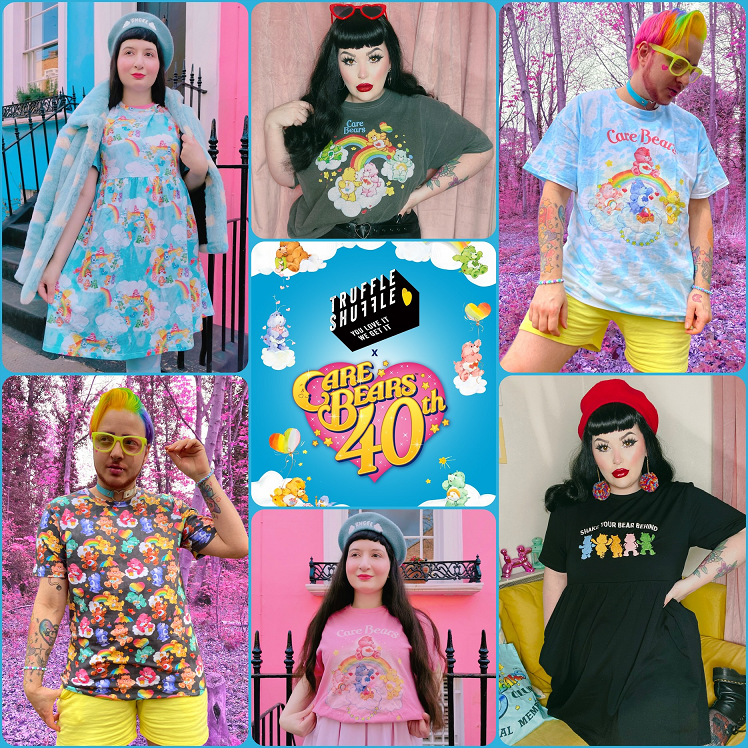 To help us really reveal this amazing new range with a splash, we've teamed up with some of our super fashionable favourites who have lovingly styled some of these latest designs.
The cute and kawaii Antonia (@lady_purrington), the colourful and cool Caspian (@caspiankeskin) and the sweet and sassy Lydia (@darlingheart).
Continue reading "Celebrating 40 Years of Caring With Our Exclusive New Care Bears Collection! 🌈"