Here at TruffleShuffle, we love any excuse to celebrate a childhood classic and you don't get more classic than Not Now, Bernard.
We're so excited to launch the first ever range of merchandise based on David McKee's terrific tale as we celebrate its 40th birthday!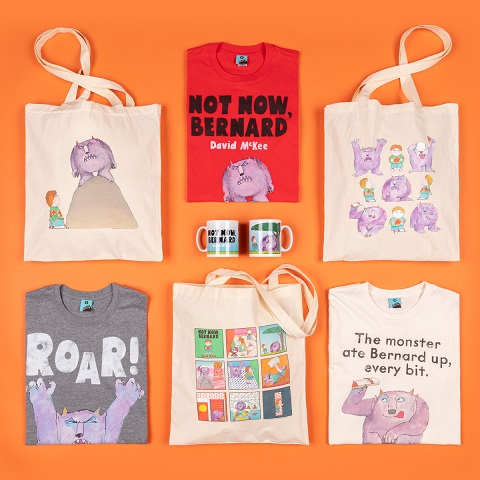 .
Released back in 1980, this childhood favourite tells the tale of Bernard and his attempts to let his distracted parents know about the monster in his garden that wants to eat him. Each time he attempts to tell them he hears just one thing… 'not now, Bernard!'.
A thrillingly odd, darkly humorous and utterly poignant tale which seems just as, if not more, relevant today, than when it was first released, we know you're going to love celebrating this iconic story with us 📚
Let's take a look at the collection in full!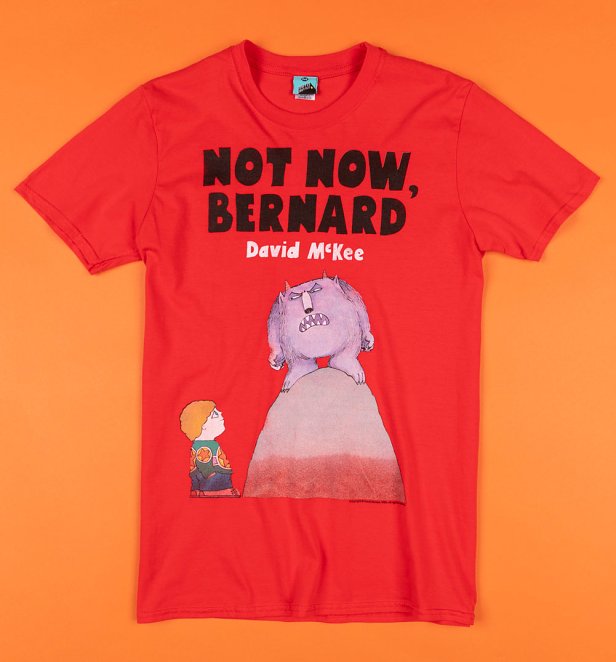 Featuring the original cover art from this childhood classic, our new Not Now Bernard Book Cover Red T-Shirt will be instantly recognisable to anyone who read and loved this iconic tale growing up.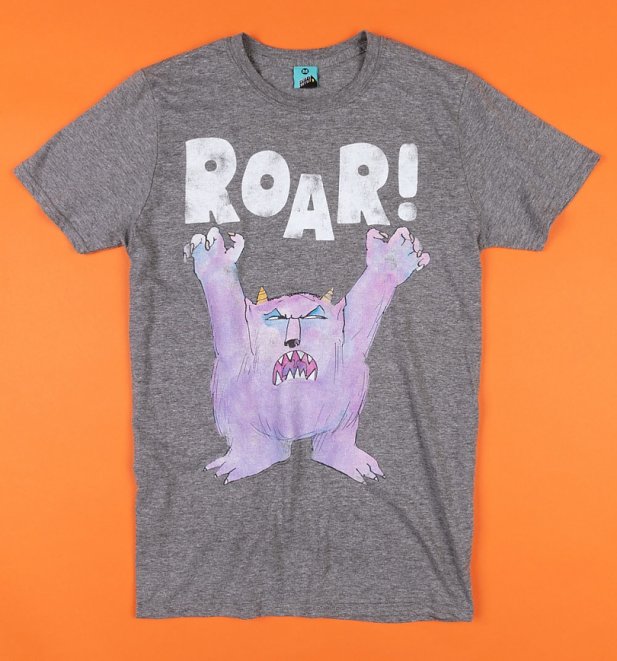 ROAR! Without the pesky monster, Bernard's day would have been a lot better huh. We've made the monster the star of the show with this exclusive Not Now Bernard Roar! Grey Marl T-Shirt.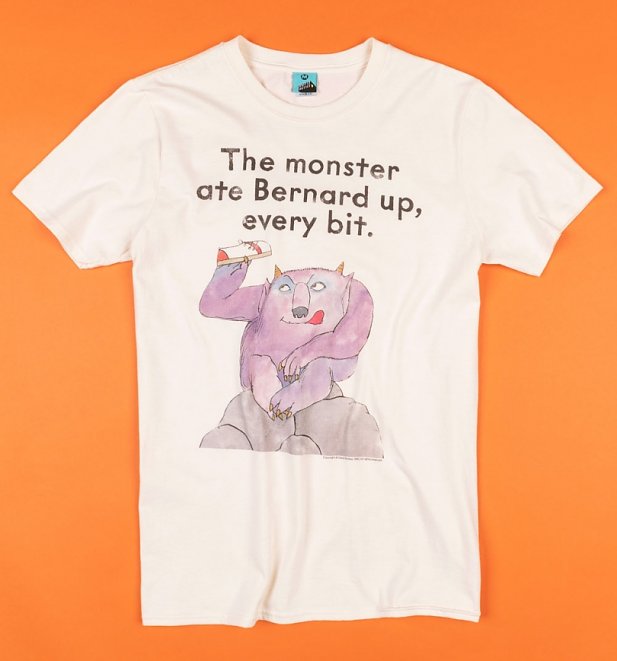 Spoiler alert!
We love this classic tee featuring one of our favourite (and most poignant!) pages from the book.
It's not just clothing though! We've added some exciting new accessories like our mugs and tote bags that will help you showcase your love for this true retro gem.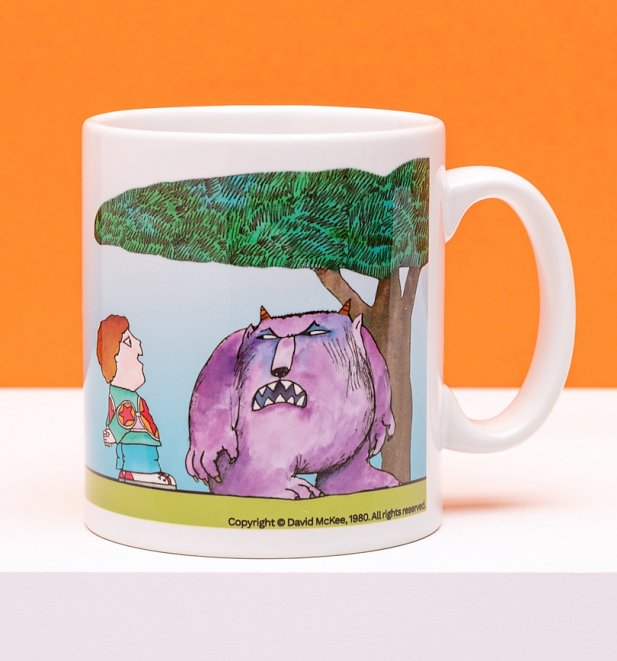 .
But wait, things get better! Don't get distracted (like poor Bernard's parents!) because the first 50 people who spend over £15 on our Not Now Bernard range will also get themselves a FREE copy of the 40th Anniversary Edition of the book courtesy of our friends at Andersen Press.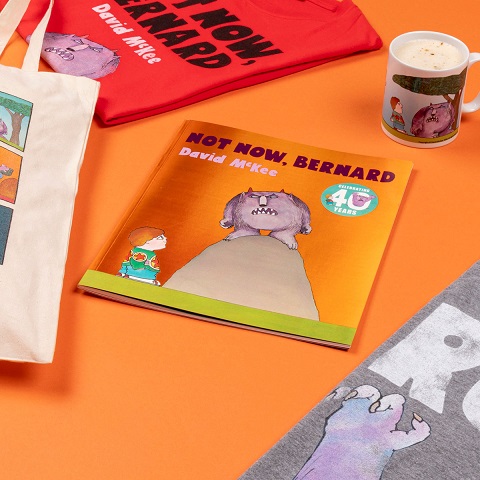 .
Last but not least, we caught up with the legendary author of Not Now Bernard (and many of our other childhood favourites FYI) for a Q&A session! Read on and prepare to be inspired….
David McKee Q&A
How did you come up with the idea for Not Now Bernard?
At that time I did a lot of thinking and writing in the bath, I can remember being in the bath and the title came – I must have heard 'not now…' to one of my own children that day or something. Lying there in the bath it just came! It was one of those stories where you're just the receiver, I think music and stories are similar, they circle in the air and you can be lucky enough to receive them.
Congratulations on 40 years since the publication of Not Now Bernard, why do you think it has really stood the test of time?
I've got no idea – I wish I did or I'd do more of them! I know a lot of children have learnt to read from Not Now Bernard, it's become their book they love.
It's readable in different ways if you're an adult or a child, and I know children understand what's going on under the surface.
In America they wanted to change the ending – for his mum to say 'we love you Bernard' at the end, which I always thought was true, but it seemed forced – we know she loves him, but like many parents they didn't manage to say it that night.
I was in a school one time years and years ago, I was drawing something for a class and somebody was shouting "David, David David" trying to get my attention and the teacher said "Not Now Peter' – The whole class shouted out "Not. Now. Peter!" – I just turned around and asked Peter what he wanted – the teacher hung her head, she knew what she'd done! The kids loved that!
We've read some interesting theories that the monster in the story is actually a metaphor for Bernard behaving badly after being ignored by both parents! Perhaps Bernard will be back to himself in the morning? Can you confirm or deny!?
No, I can't! I don't like defining stories too much – when I was young I liked the fables of Aesop and the parables in the bible, they said something by talking about something else – I've always liked that form to use for stories. I think when you write something that works, and I'm assuming you think Not Now Bernard works, it's a mistake to define it too much.
I've used a similar theme a few times in my work, certainly, in Not Now Bernard but also in I Hate My Teddy Bear; I think we've all got a monster inside of us, there are moments when we have to keep it under control but moments when we can't – if we're treated badly or ignored the monster can come alive and eat up who we are normally.
I remember I did a signing session in Covent Garden when Not Now Bernard first came out – one lady was saying to another one, "You know this book is all about the atom bomb", she didn't know I was listening, she said "the clue is the back cover", I looked at the back and I suppose the tree looks a bit like a mushroom cloud – well, I thought, if it means that for her it means that. I never asked her to explain it as I didn't want my reading to be changed!
We know your stories are so loved by all ages. Why do you think the stories people grow up reading stay with them for so long and are still so cherished into adulthood?
I've always said when I'm writing I like the idea of writing for the adult that the child will be, and for the child that the adult still is – I think there's a part of us which stays young and appreciates those sort of things.
Like the fables, after a time they changed for me – I saw other meanings in the same story as I grew older. Certain stories are just like that.
With so much entertainment for young children coming from video and online formats, do you have any words of encouragement for parents to continue reading books with their children?
I think picture books are the one book or piece of entertainment which are shared by an adult and a child, and it's interesting I've heard over the years with some of my books, like Charlotte's Piggy Bank, there are moments where the parent asks the child 'what's that about' and the child can explain it to the parent. Sharing books is an important moment that can't be replicated by anything online.
When a child gets a favourite book they want it over and over again every night – it's a security, they know what's coming and I think that's why repeat stories with books, and in old TV, children appreciate the security of hearing something they know over and over again. Once in a signing a little boy picked up Not Now Bernard, and said to his dad "I can read that book, I can read it without the book" – he knew it off by heart! That felt really special.
Is there a story or concept you have always wanted to portray in a story but are still yet to?
No, I think I've done everything I wanted to. I've certainly got stories written in a drawer that aren't yet published, they might never get published, and stories in my head I haven't done – I've done quite a few anyway, so if some of them don't get read perhaps that's life.
There are one or two I wanted to do that I've done in other ways, or have gone away – beginnings of stories where if I want to know the end I shut them off or there's too many to go around.
Which stories from your own childhood do you think have stuck with you the most and why?
The Winnie the Pooh books by A. A. Milne and illustrated by E. H. Shepard, they're gentle and warm and philosophical. Now when I read them I hear Alan Bennet – from his fabulous audiobooks he did years ago. They still stay with me, I've enjoyed them as a child, with my own children and again and again, they're the best really!
Have you always been creative with writing and illustrating or was it something that you came into?
I think it was probably always there, I remember my mother giving me paper and pencils and her saying draw something on there, not the walls! I was always good at art at school, but the idea of being an artist or a writer never occurred to me – it was at the age of about 15 when we were coming up to exams the careers master asked me what I was going to do, and I said I'll go work with my father, which was my intention back then. As I said it I realised at school I had 3 months of holidays a year and my dad only had 2 weeks – so I went to art college instead! I wasn't especially noticeable back then, I've been amazingly lucky to have the career I've had and for my books to make the mark they have with people.
We're also really huge fans of Elmer the Elephant and Two Monsters. Do you have any personal favourite books or stories that you have created?
Books are like your children, you love them all just as much as each other, but differently – they relate to different parts of you!
I Hate My Teddy Bear and Charlotte's Piggy Bank I like for their complexity, but then Not Now Bernard and Elmer just the fact that I've been able to say something special with them and they're still so popular now amazes me.
I couldn't pick one out as the others would be jealous!
Finally, are there any recent Children's Books that you're a fan of?
When I was younger I used to look a lot at the other children's books in the shops, back then there were a lot, but now I don't and I can't – there's so many of them!
When I started making children's books the children's sections were empty, and now there's so many! I feel lucky I started at the right time, getting noticed now would be really hard, I don't think I'd make it, I'd have to go and help my father mend tractors!