Can you feel it yet? The excitement levels are really starting to build with the date now set for the start of Stranger Things season 4 (starting May 27th on Netflix… don't forget) and we couldn't help but bring you even more amazing Stranger Things Merchandise to get you totally ready.
Just like all you fellow fans out there, we're itching to get stuck back into the action to join Eleven, Will, Mike, Dustin, Steve and the gang in an all-new adventure in Hawkins, Indiana.
Picking apart every single detail in the official teasers for any clues of some of our biggest questions (like, is Jopper actually still alive somewhere?), we're soothing our anticipation with some of our latest and incredible Stranger Things merch that's just hit the site!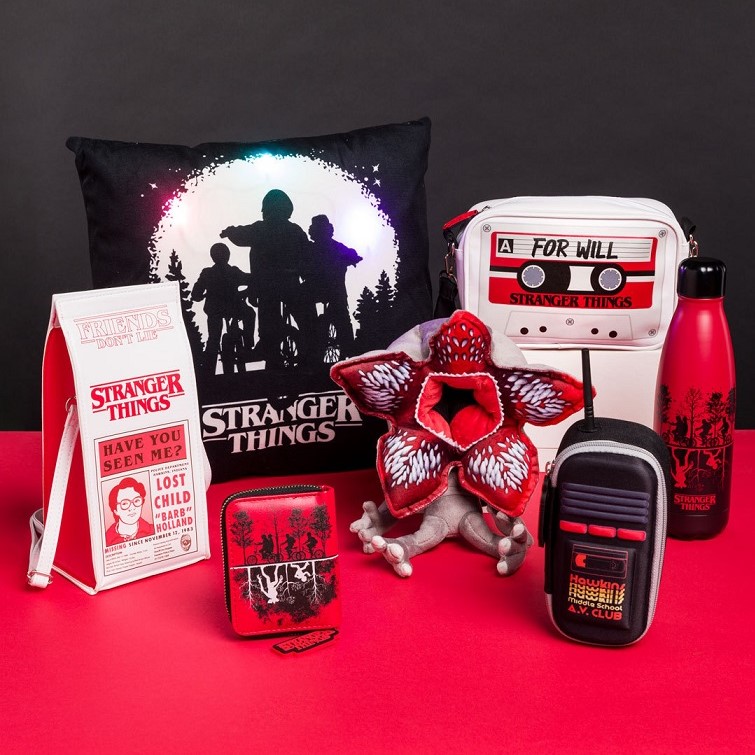 Not only do we have some amazing Stranger Things T-Shirts (of course!), but we're turning your world upside down with our official accessories including bags, cushions, wallets, bottles, plushes and more!
Check out some of our top picks from this new collection…
Continue reading "Enter The Upside Down With Our Latest Stranger Things Merchandise!"