Our awesome range of
old school cufflink
s make wicked Christmas presents or stocking fillers for any retro fans!
Stick a pony in ya pocket and fetch your suitcase from the van this winter, in the awesome Trotters Reliant Robin Van Slippers from TruffleShuffle.com.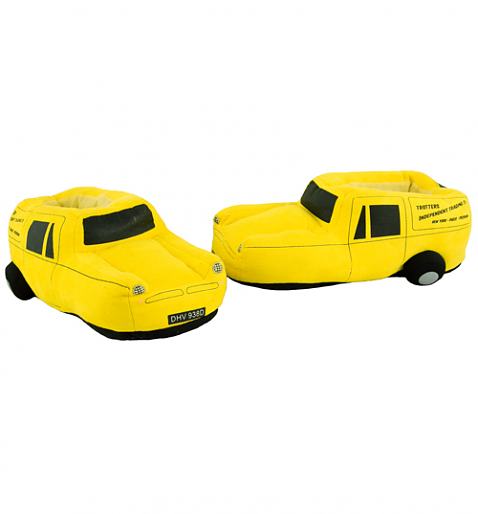 These super comfy and plushly padded slippers are perfect for keeping your trotters cushty and cosy during the winter months. At only £20.00 they also make the perfect Christmas gift for the Del Boy, Rodney or Trigger in your life!
And if you're looking for any more Peckham Relics, and we don't mean Grandad, then we have plenty other 'pukka' products to choose from. Check out some of our favourite picks from our huge range of Only Fools and Horses Gifts below…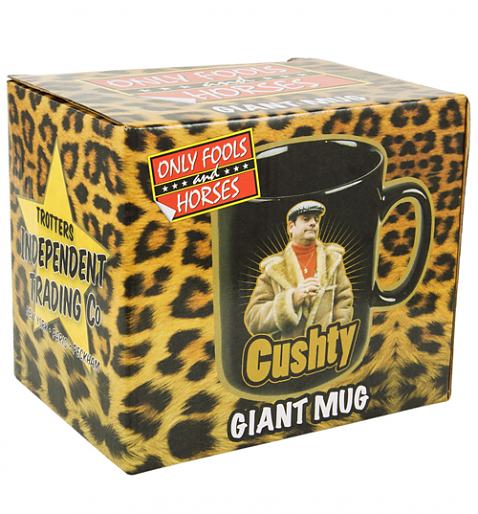 You really can't beat a good old cuppa and this Only Fools And Horses mug re-iterates the sentiment perfectly with it's Cushty slogan!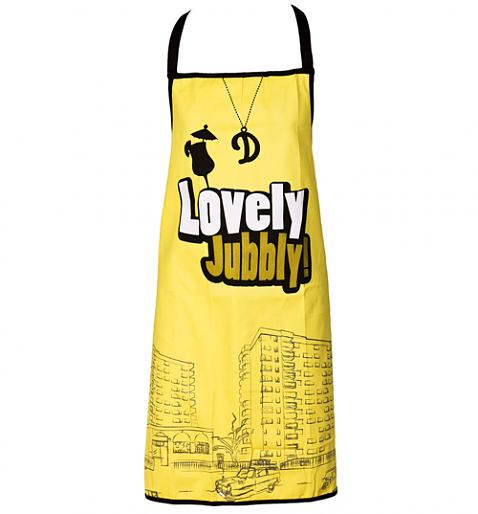 There's nothing we love better than a lovely Jubbly dinner and Del-Boy would definitely be in agreement! Now you can take a break from your under-the-jacket trading and hit the kitchen with this awesome Trotters Independent Trading Co. apron, complete with a dangling 'D' neckace, exotic cocktail and lovely pic of one of Peckham's finest estates! Mangetout anyone?
If our selection of lovely jubbly gift ideas has got you thinking about the rest of your Christmas shopping, don't fret! We've got hundreds and hundeds of the best and most unique retro gift ideas for even the hardest to please.
SHOP GIFT IDEAS FOR RETRO TV LOVERS HERE
SHOP GIFT IDEAS FOR OLD SCHOOL MOVIE LOVERS HERE
SHOP GIFT IDEAS FOR MUSIC BUFFS HERE
SHOP GIFT IDEAS FOR RETRO GAMING HERE
SHOP GIFT IDEAS FOR CLASSIC CARTOON LOVERS  HERE
And remember, with everything in stock and available for next day delivery, we'll do our very best to make you Christmas shopping hassle free!
xoxo