Are you ready to jump straight back into some of the best games ever? We sure are with our all-new and totally exclusive collection of gaming t-shirts featuring some iconic titles we know will bring all those memories and good times flooding back.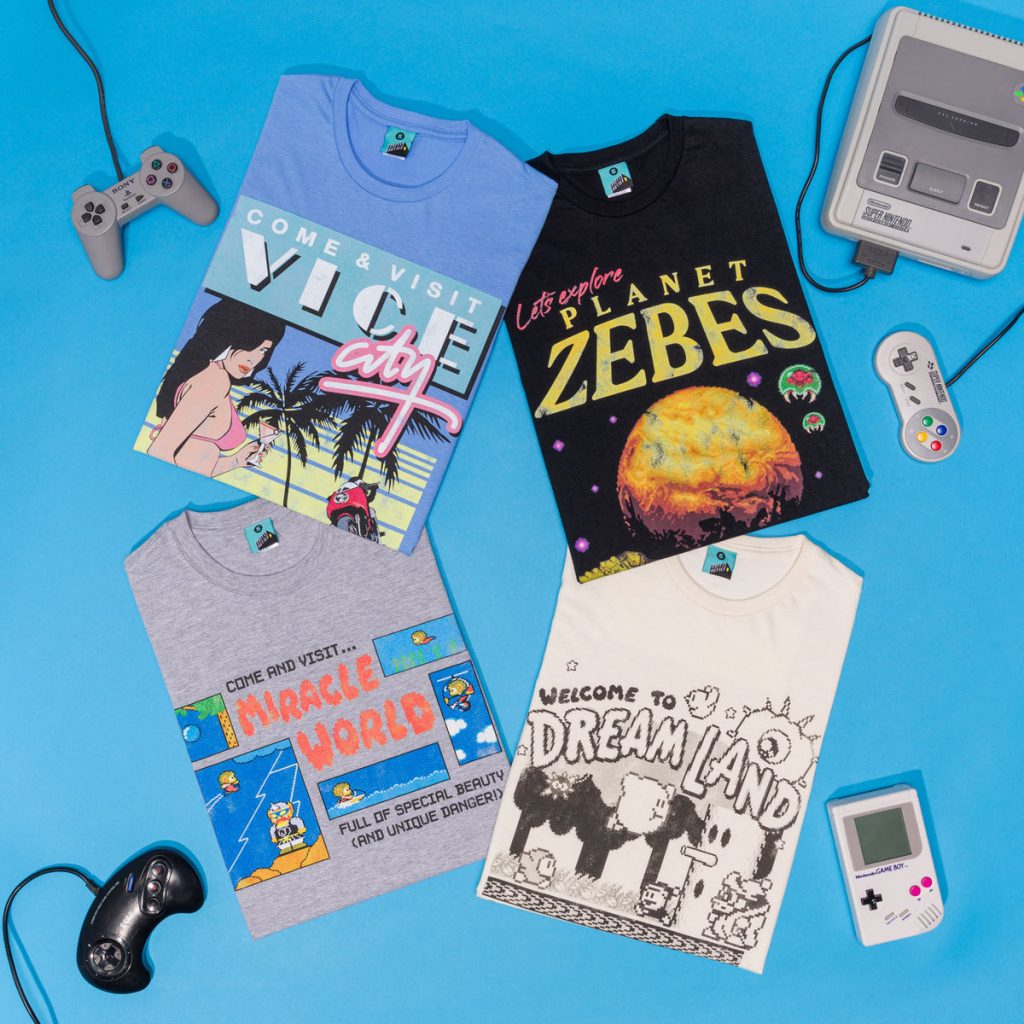 .
It's time to level up your cool tshirts game and show some love for the awesome games you grew up with while looking effortlessly cool of course…
If you're anything like us, you spent countless hours living in these weird and wonderful pixel worlds, jumping, searching, climbing, driving, and exploring, all in search of a good time and now it's time to bring back those memories with our latest additions to our wicked collection of gaming clothing.
Press START to check out our latest creations!
Continue reading "New Achievement: Exclusve New Gaming T-Shirts Now Unlocked"