It's that time again! A new month approaching, which means our TruffleShuffle 'Review of the Month' competition is being judged soon.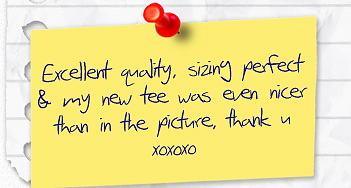 It couldn't be easier – all you have to do is review your recent purchases – by clicking on the product page and telling us why you love your new item so much. We love hearing about what memories it brings back, how you wear it, what you love about it (along with any comments you get from fellow fans!).
We try really hard to ensure your shopping experience with us is as enjoyable as possible, and hope you have nothing but good stories to tell your friends and family.
If you are new to the TruffleShuffle family, let us fill you in on why we so have such a dedicated fan base.
*We provide an awesome variety of licensed products, all of which are available and ready to ship the same day you order (if done before Postman Pat arrives at 4pm)!
*We respond to all customer enquiries personally – and are just a phone call away to answer any questions.
*We have an amazing Facebook and Twitter page meaning you can keep up to date with new designs, give us your feedback and join in the overall fun which that happens at TruffleTowers.
*We have a Facebook competition every Friday – participation is a must! (You can even win yourself a £25.00 gift voucher to spend on the site).
*We take on board ALL of your suggestions and love hearing what you want to see on the site.
We really appreciate all of your lovely emails and reviews, so it's only fair we reward you with a chance to win some TruffleShuffle spending money! If we pick your review as our favourite, we will drop you an email and credit your TruffleShuffle account with £50! xoxo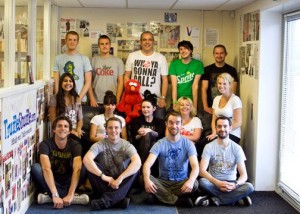 'Just wanted to say thanks! Great website, great item, great service! Definitely gonna be heading back to this site in the future.'
'Just wanna say I love you guys, I only buy my tshirts from you and everyone I meet I tell them to shop TruffleShuffle. I remember the first time I ordered from you, it arrived the next day even with though i only paid for the regular delivery price AND you sent me sweets with it! You are awesome! x'
'Hi, just received the t shirt and i would just like to say a big thankyou for being so efficient in changing the size of the t shirt and sending it. i would recommend truffle shuffle to all my friends who are looking for something different for a present, thank so much xx'