Searching high and low for the perfect, most amazing, totally unique and cool Valentine's gift for him that they will just love? Oh, how we feel your pain!
Don't stress though, creating amazing goodies based on some of the most iconic movies, games, cartoons and more is totally our whole deal and our collection of Valentine's Day gifts is a gold mine of good finds.
From funky lounge pants, cool mugs, gadgets and more, we're here to help you pick out something that they'll love all your round and that says… hey, you're awesome and I totally GET you!
Let's jump in and take a quick look at our top picks with our top ten Valentine's day gifts for him…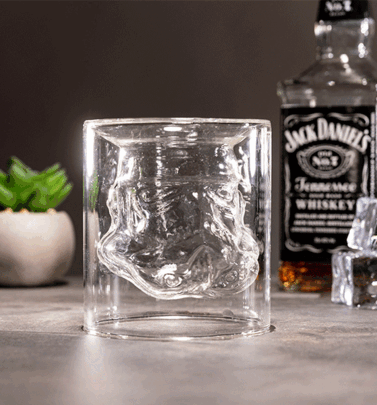 Make sure they never miss a shot… or a cheeky nightcap at least with this oh-so geeky and totally cool Stormtrooper glass tumbler. Such a great find for your sci-fi loving fella!
Continue reading "10 Best Valentine's Day Gifts For Him They'll Actually Love!"