Bananarama, the ultimate 80s girl group, got many a nostalgic pop fan whipped up into a frenzy when they announced a reunion earlier this year.  Almost 30 years after she left, Siobhan Fahey has reunited with Sara Dallin and Keren Woodward putting all the water under the bridge and they're off on a nationwide tour selling out arenas left, right and centre! Considering all our love and expertise in all things fun and retro we couldn't very well miss out on this spectacle could we!?  Imagine our delight when we managed to secure tickets for our local venue, the Colston Hall in Bristol, and last night was the night when all our Bananarama dreams came true!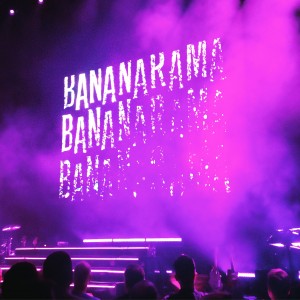 The stage was set with moody synths and a dramatic entrance from the girls in shimmering tight black outfits complete with angular shoulder pads (in what must have been a bit of a nod to the power dressing of the 80s!) to one of their classic tracks Nathan Jones.  It was clear straight away that their music had been suitable beefed up and highlights such as Cruel Summer, Robert De Niro's Waiting, I Want You Back, Venus and I Heard A Rumour sounded really fresh and modern but still instantly recognisable.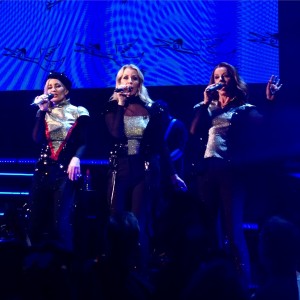 The chemistry between the three of them was electric and Siobhan Fahey joking about how it took her faaar too many years to realise how much she missed the other girls was a really sweet moment.  The three of them also performed the hit Stay which was originally by Shakespeare Sister (the band that Fahey formed with Marcella Detroit after leaving Bananarama) which must felt like a 'coming full circle' moment for Siobhan.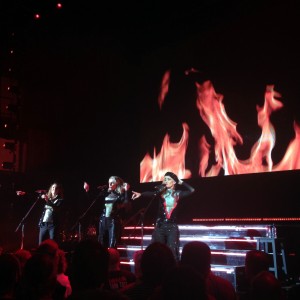 The encore of Love In The First Degree seemed to come far too soon and the almost 2 hour set felt like it was all killer, no filler. It really was a masterclass in bringing a vintage act back with a bang, let's hope they don't call it quits again after this tour as I would love the chance to see them perform again!