Warning! Will make you feel old!


.
Nope! This isn't some trick of the mind, or a belated April fools prank, the hit TV show Saved by the Bell first aired today back in 1989….a whopping 25 years ago!

Now as exciting and scary as that might feel, it's certainly more than enough reason to celebrate which is why we thought we would put together some pretty cool facts, pictures and anything else we can find that you perhaps might not have ever seen before.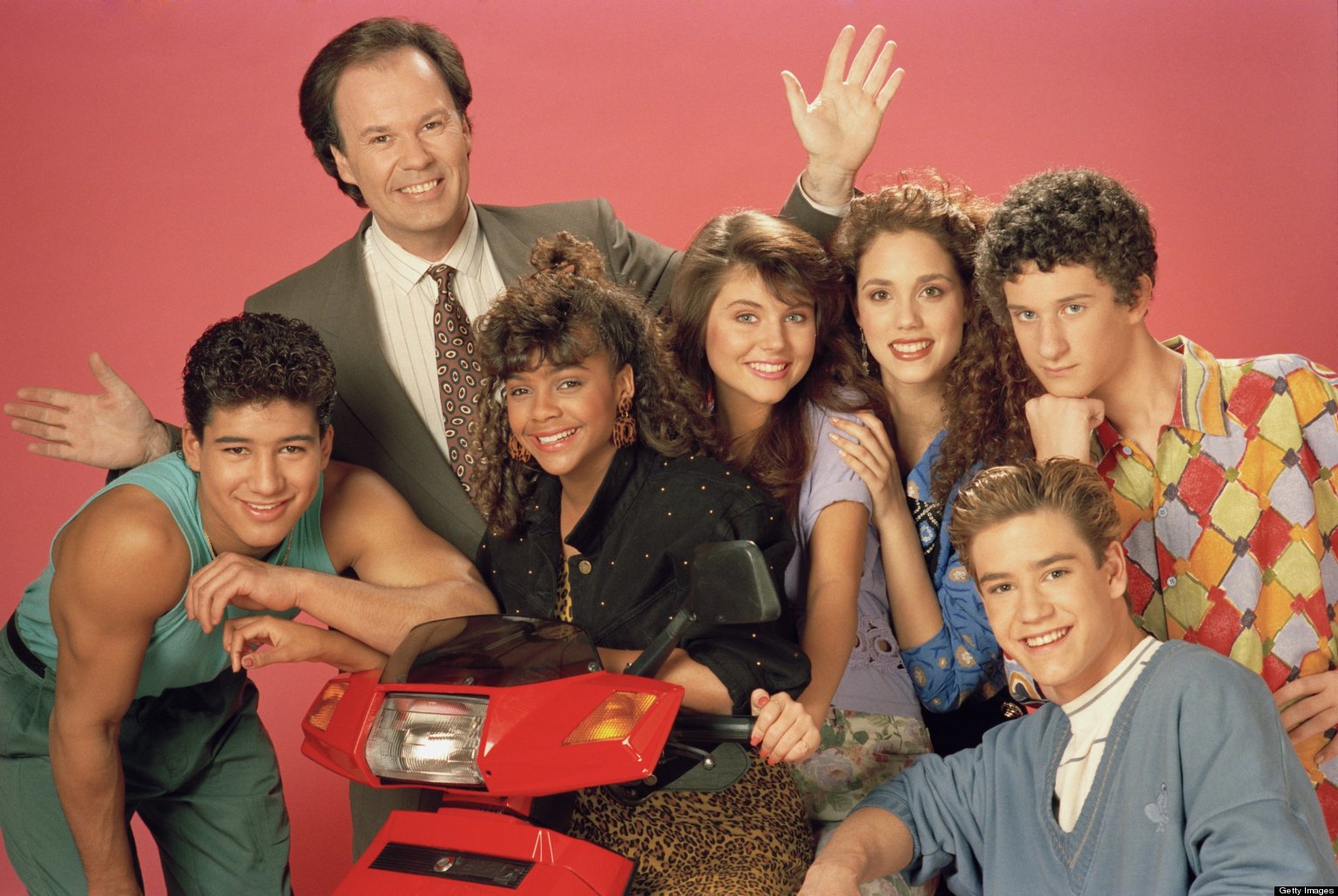 Join us as we take a trip down memory lane and look back and learn even more about this iconic retro show. Enjoy!


.
Did You Know? Zack's signature blonde locks were pretty much the star of the show, but this didn't come easy! During filming, Mark-Paul Gosselaar had to dye his hair at least every two week to keep his look.
Did You Know? Lovable geek Screech was actually three years younger than the rest of the cast! Apparently not even the producers knew until a few months into filming!
Did You Know? The role of Jessie just wouldn't be the same without Elizabeth Berkley. How genius was her "I'm So Excited" scene? But did you know she originally auditioned for Kelly Kapowski?
Did You Know? Bit of a twist! Zack Morris and Lisa Turtle were together (in real life) for three years during the shows filming. Sorry Kelly!
Did You Know? Although much of the show's action took place in classrooms, the Bayside High set consisted of a single classroom. Designers simply rearranged and redecorated it to reflect the class subject. After the series ended, the set remained intact and was later reused in several Disney Channel and Nickelodeon shows, including "That's So Raven" and "iCarly.
To keep everything about the show as idyllic as possible, the cast was banned form swearing on the set entirely. Maybe this broke the habit and helped them stay in character?
Did You Know? Screech and Zach are the only characters who appeared on every episode. A for attendance right there.
Did You Know? TruffleShuffle has a amazing range of totally exclusive and retro-tastic Saved by the Bell Clothing?! Available from just £19.99 too, check out some of our favourite designs not in stock…

What are your favourite SBTB moments? Or perhaps you know something cool about this retro icon? Let us know below
xoxo
Save