You can never go wrong with a classic
band T-Shirt
and not only do these latest designs feature some of our favourite artists, they're also made from 100% recycled materials.
3 plastic bottles plus the waste from 3 cotton t-shirts = one 100% Recycled T-Shirt.

Even the print is made from water-based environmentally friendly inks, free from harmful, toxic chemicals making them safer for the environment.
And like the majority of our t-shirts, they're not supplied in plastic bags.
They feel awesome too! We can't wait to hear what you think.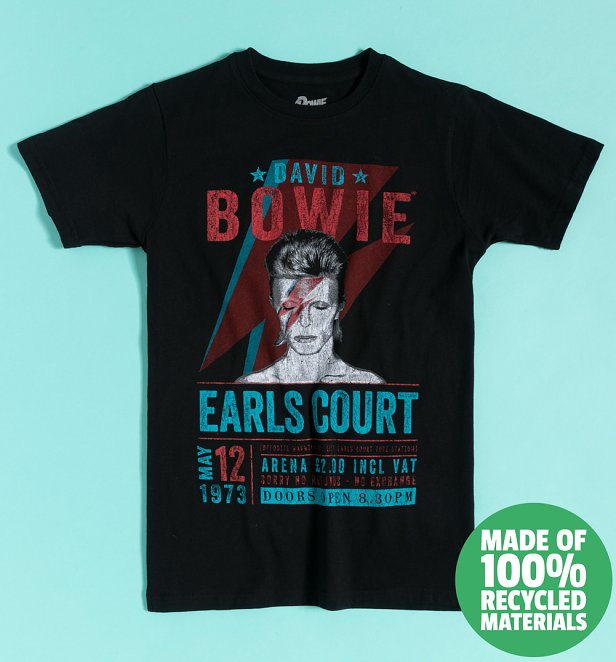 What a moment in music history! Pay tribute to the Rock N Roll legend with this wicked, recycled David Bowie t-shirt featuring a poster design of this momentous Earls Court gig in 1973.
Continue reading "♻️ Yesterday's Waste is Today's Amazing New Tee! ♻️"