Welcome one and all to this weeks retro weekend movie rundown. Do we have some classics for you this week?! 8 movies that span a generation, from Saturday it's all about angry cops and toilet humour and on Sunday it's about getting in touch with your inner child and reminiscing. So grab some munchies, relax, peel your eyes open and enjoy!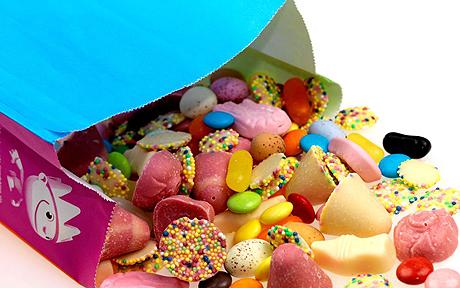 Have a happy retro weekend 🙂
SATURDAY 5th MAY
Die Hard (1988) Channel 4 9:30pm-12:10am (2 hours 40 minutes)
New York cop John McClane is in LA to visit his wife and kids over the Christmas holiday. Stopping off at his wife's place of work, he realises armed men have hijacked the building and are holding the corporation's staff to ransom – and only he has the ability to fight back. Action thriller, starring Bruce Willis, Alan Rickman and Bonnie Bedelia.
Tango & Cash (1989) ITV4 9:30pm-11:35pm (2 hours 5 minutes)
Two rival LA detectives are constant thorns in the side of a ruthless drug baron, so he has them framed for murder and sent to prison. Surrounded by vengeful crooks they put behind bars, the combative duo are forced to bury their differences to escape and prove their innocence. Action adventure, with Sylvester Stallone, Kurt Russell, Teri Hatcher and Jack Palance.
National Lampoon's Animal House (1978) ITV4 11:35pm-1:45am (2 hours 10 minutes)
A college's most slobbish and unruly student fraternity faces expulsion for upsetting the rigid social order of the campus, so its madcap members plan one final act of rebellion against the college dean and a preppy bunch of snobbish bullies at the annual university homecoming parade. Comedy, starring John Belushi, Tim Matheson, Donald Sutherland, Karen Allen and Tom Hulce.
There's Something About Mary (1998) E4 9:30pm-11:55pm (2 hours 25 minutes)
A lovelorn man who has never forgotten about his high-school sweetheart Mary since their one disastrous date, hires a sleazy private eye to track her down. By unfortunate coincidence, the detective also falls for her, and then it emerges there are even more men out there competing for her affections. Comedy from the Farrelly brothers, starring Cameron Diaz, Ben Stiller, Matt Dillon and Lee Evans.
SUNDAY 6th MAY
Big (1988) Channel 4 4:35pm-6:30pm (1 hour 55 minutes)
A boy ridiculed for his size makes a wish on a fairground machine to become bigger – only to wake up as a 30-year-old man. Driven from his home by his terrified mother, the bewildered youngster trapped in a grown-up body makes his way to New York, where he rises high in the ranks of a toy manufacturing company and applies his childlike brain and emotions to the complexities of adult life. Comedy, starring Tom Hanks, Elizabeth Perkins and Robert Loggia.
Men in Black (1997) Channel 4 7:05pm-9:00pm (1 hour 55 minutes)
A streetwise cop is enlisted by a top-secret government force dedicated to policing alien visitors to Earth, teaming up with a veteran agent just as a body-swapping extraterrestrial giant insect begins a reign of terror throughout New York City. Sci-fi comedy, starring Will Smith, Tommy Lee Jones, Linda Fiorentino, Rip Torn and Vincent D'Onofrio.
Hook (1991) Comedy Central 4:20pm-7:00pm (2 hours 40 minutes)
Peter Pan, who has finally grown up and is now a married lawyer with a family of his own, is whisked away by Tinkerbell to Neverland, where he must learn to fly again if he is to save his children from the clutches of Captain Hook. Steven Spielberg's fantasy adventure, with Robin Williams, Dustin Hoffman, Julia Roberts, Bob Hoskins and Maggie Smith.
Jumanji (1995) Watch 5:45pm-7:50pm (2 hours 5 minutes)
A man who has been trapped inside a mysterious jungle board game for 26 years is eventually freed when two children start to play it. Unfortunately, he arrives with a rampaging horde of animals on his heels, leaving only one solution – to finish the game he started all those years ago. Fantasy adventure, starring Robin Williams, Kirsten Dunst and Bonnie Hunt.
We hope this helps you plan your weekend's viewing folks, same time next week!
xoxo