We were contacted by Louise Meek and Abigail Bannatyne, who had decided to take on this year's Bristol Half Marathon and as a local Bristol company we offered to sponsor the girls! Lou (right) and Abi have been training hard for months and as the race day is nearly here we thought we introduce our two crazy brave runners!
Lou and Abi have chosen to raise money for 3 charities close to them, Make A Wish, Lupus Research and BRACE – you can read a bit about each of the charities and the work they do below:

Make-A-Wish Foundation UK grants magical wishes to children and young people fighting life-threatening illnesses. The charity was founded in the UK in 1986 and since then we have granted over 6,500 magical wishes to children and young people aged between three and seventeen years old. There are over 20,000 children in the UK living with a life-threatening illness and we believe that every one of them deserves to experience the magic of a Make-A-Wish wish. Anyone can refer a child to us. This year alone, around 1,200 children will turn to Make-A-Wish to have their special wish granted. A small and dedicated team of professional wishgranters works alongside hundreds of volunteers to turn our children's wishes into reality. Whether a wish is to be a princess or a train driver for the day, own the latest TV or computer equipment, meet a favourite celebrity or just enjoy some special time away from home with their family, a wish come true brings so much to a child's life and provides memories that last a lifetime for the whole family.
Make A Wish is an amazing charity that gives children with terminal illnesses one last wish in their life from meeting JLS to going to Disneyland… This is such a great cause and very close to Abi's heart.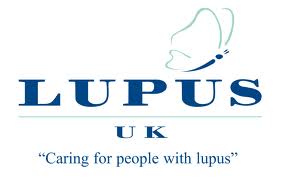 LUPUS UK is the only National Registered Charity supporting people with Lupus. Lupus is a chronic incurable autoimmune disease that can affect the joints and almost every major organ in the body, including the heart, kidneys, skin, lungs, and brain. With Lupus, the immune system, which is designed to protect against infection, mistakenly attacks the body's own tissues and organs causing inflammation and damage in the joints, muscles and organs.
One of Lou's closest friends has this illness, and she is a true inspiration. Lupus needs so much more research and injections of cash and we are proud to be raising some much needed funds for them.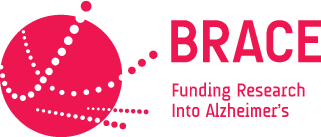 BRACE raises money to fund research into Alzheimers and other dementias. It's about hope – the hope, based on solid science, that we will understand, control and finally beat dementia. Dementia is a physical illness of the brain, but the human experience of it is loss of memory and ability to cope, destruction of personality and loss of relationship. It is more common than is generally realised, affecting 1 in 50 people aged 65-70 and as many as 1 in 5 over 80. In rare cases, it can strike young adults and even children. It is truly a profound form of suffering. That is why a charity that provides hope is essential. BRACE is a West Country charity, based in Bristol and currently funding scientists in the same region. However, dementia is a problem for the whole human race and the benefits of the research are therefore global.
This is something Lou has had to experience firsthand with her lovely Nan. They are quite a forgotten charity and we are so proud to raise money for them.
If you would like to sponsor Lou and Abi you can visit their Virgin Money Giving page to help raise money for these three amazing charities.
We will be there on Sunday 30th September to cheer on the girls and everyone else running for fantastic causes so be sure to look out for them and give them a wave – you will spot them in their TruffleShuffle.com sponsored t-shirts!
It's a tough challenge and we wish them all the very best of luck 🙂
xoxo