Since today is officially Star Wars day, we figured it was only right that we do something to celebrate with all our fellow fans of the epic franchise!
May 4th is dubbed "Star Wars Day" because of the infamous pun 'may the force be with you!' and why not? The saga deserves an annual celebration in our opinion.
Here at Truffle Towers, to show our appreciation, we're offering a whopping 20% off all our amazing, official Star Wars T-Shirts, Clothing, Gifts and Accessories so you guys can show your love for less.
All you need to do is enter TSFORCE12 when you checkout and the 20% discount will be automatically applied.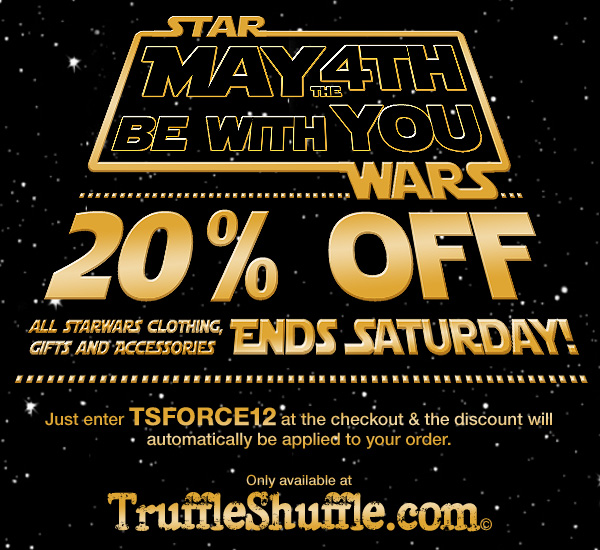 Check out some of the intergalactic treats we have on offer below or click here to shop the full range!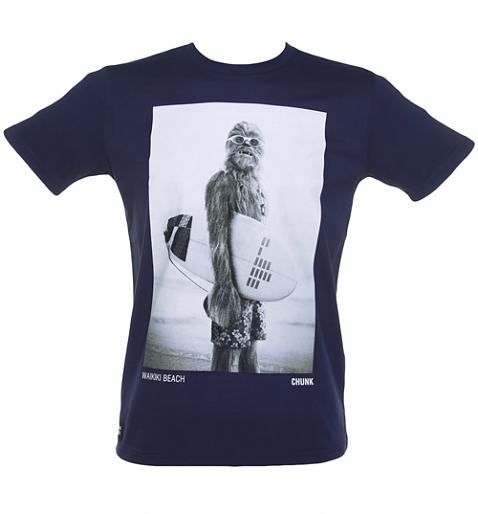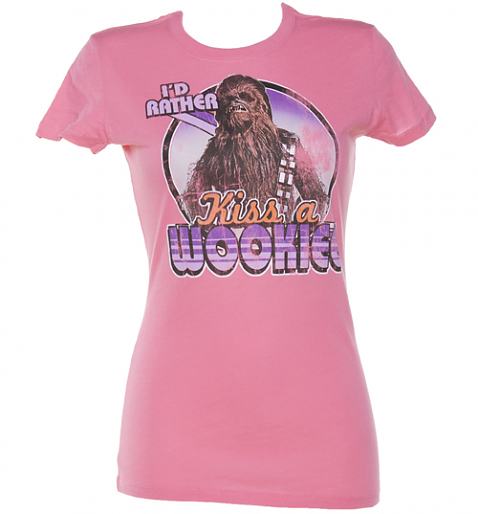 Plus – there's more! As well as our brilliant 20% discount – we're also running a Star Wars themed caption competition over on our Facebook page!
For your chance to win £30 of TruffleShuffle vouchers, simply head on over there before 3pm today and give us your best clever caption for this brilliant Star Wars themed shot by commenting on the photo.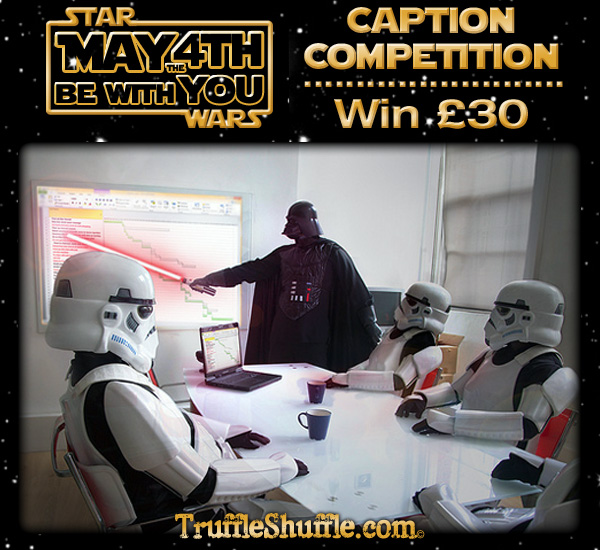 So Happy Star Wars Day everyone! And don't forget to let us know how you're celebrating (we're thinking a mega movie marathon followed by a light sabre duel!)
And rememember, in the words of the main man himself….
The Force is really a way of feeling; it's a way of being with life."
– George Lucas, 1977