One for all you Nick kids! Thirty years ago today, the greatest channel of your childhood premiered some of the best cartoons ever with the very first episodes of Doug, Rugrats, and The Ren & Stimpy Show! Yes… we feel old now too.
Celebrating the outrageous orange splat of shows that helped to totally define your childhood,  we're showcasing some of our exclusive cool t-shirts featuring these total 90s icons as well as some all-new designs for Rugrats and Ren & Stimpy!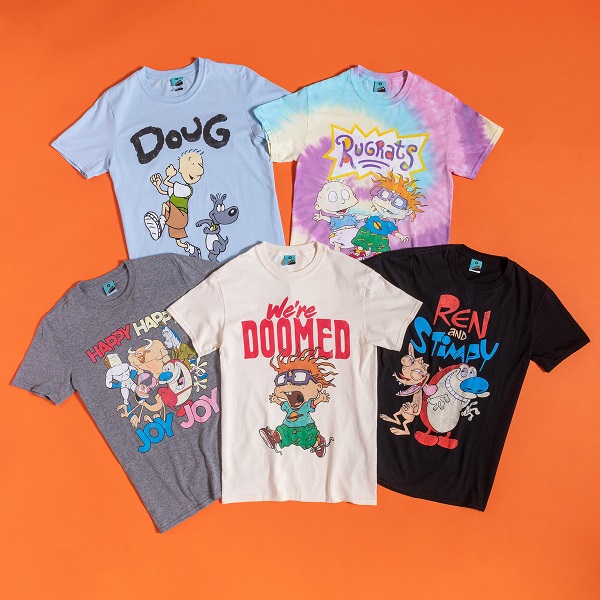 .
Grab a bowl of cereal, grab a space on the sofa and tune in to some of these total classics with our exclusive Nickelodeon TShirts!