Shu Todoroki! It has to be the bumper New Years edition of the retro rundown.
So as we prepare to dismantle all signs Christmas ever existed let us be your ever helpful fluffy, cheeky, little, fur ball kitten as we stupidly wrap ourselves up in balls of multi-coloured tinsel to lovingly bring to you a glittering and sparkling retro master class of movies.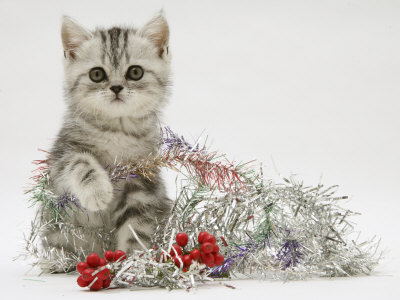 Have a happy retro New Year! 🙂
SATURDAY 29th DECEMBER
Look Who's Talking (1989) GOLD 11:00am-1:00pm (2 hours)
Pregnant Mollie is dumped by her boyfriend, and sets out after the baby's birth to find a surrogate father for her infant son Mikey, who comments on proceedings through a wisecracking inner monologue. Mikey is confident the cab driver who helped deliver him is the perfect man for the job – but his mother is less than convinced. Comedy, with John Travolta, Kirstie Alley and the voice of Bruce Willis.
Flight of the Navigator (1986) BBC2 London 12:15pm-1:40pm (1 hour 25 minutes)
A boy mysteriously disappears in 1978, and is found eight years later, having not aged a day. He escapes being experimented on by government scientists by taking off in a crashed alien spaceship. With the help of the robot pilot, he tries to find out what has happened to him and if he can get back home. Sci-fi adventure, starring Joey Cramer and Veronica Cartwright, with the voice of Paul Reubens.
The 'Burbs (1989) ITV4 2:45pm-4:45pm (2 hours)
The arrival of secretive neighbours sparks an unhealthy curiosity in a group of friends, leading them to go to bizarre lengths to discover the truth about the newcomers. However, their investigations take an even weirder twist when they begin to suspect their unseen fellow suburbanites are part of a cannibalistic cult. Joe Dante's black comedy, starring Tom Hanks, Bruce Dern, Carrie Fisher, Corey Feldman and Henry Gibson.
Flash Gordon (1980) ITV4 4:45pm-7:00pm (2 hours 15 minutes)
American football quarterback Flash Gordon and journalist Dale Arden find themselves aboard a rocket ship designed by scientist Dr Zarkov, who intends to travel across space to locate the source of recent natural disasters. The three arrive on the planet Mongo, where they soon learn that the attacks are the responsibility of evil emperor Ming the Merciless, who is planning to destroy the Earth. Sci-fi comic-strip adventure, with Sam J Jones, Max von Sydow, Brian Blessed, Melody Anderson, Topol, Timothy Dalton, Ornella Muti, Peter Wyngarde and Mariangela Melato. Featuring music by Queen.
SUNDAY 30th DECEMBER
Bedknobs and Broomsticks (1971) BBC1 London 1:40pm-3:30pm (1 hour 50 minutes)
An amateur witch befriends three children and takes them on a series of magical journeys, including a visit to a land inhabited by cartoon animals, where they get involved in a decidedly one-sided football match against a spoilt lion king. Disney's part-animated musical fantasy, starring Angela Lansbury, David Tomlinson, Roddy McDowall and Sam Jaffe.
Look Who's Talking Too (1990) GOLD 11:00am-12:40pm (1 hour 40 minutes)
Wisecracking toddler Mikey is joined by mischievous baby sister Julie and sibling rivalry inevitably erupts – while their parents have problems of their own to deal with, in the shape of the kids' good-for-nothing uncle. Comedy sequel, starring John Travolta and Kirstie Alley, with the voices of Bruce Willis and Rosanne Barr.
Edward Scissorhands (1990) Channel 4 2:55pm-5:00pm (2 hours 5 minutes)
A reclusive genius creates a boy but dies before completing him, leaving his brainchild with scissor-like blades in place of hands. A kindly woman from a nearby suburb takes pity on the lonely boy and welcomes him into her home. He quickly becomes a hit in the neighbourhood – but then his new friends start to turn against him. Tim Burton's fantasy, starring Johnny Depp, Winona Ryder, Dianne Wiest and Vincent Price.
Gremlins (1984) ITV2 11:40pm-1:50am (2 hours 10 minutes)
A teenager is given a strange, cute creature as a Christmas present by his eccentric father and warned to keep it away from water, not to feed it after midnight, or expose it to direct light. However, a chance dousing causes the furball to spawn a horde of murderous little monsters, and their devilish antics bring mayhem to a small town. Comedy horror, with Zach Galligan, Phoebe Cates, Hoyt Axton and Polly Holliday.
MONDAY 31st DECEMBER – NEW YEARS EVE
WarGames (1983) ITV1 London 10:25am-12:30pm (2 hours 5 minutes)
A teenager hacks into a top-secret military supercomputer, which challenges him to what he thinks is a game. However, the machine has complete control of the US nuclear arsenal, and the youngster's actions are unwittingly pushing the world to the brink of war. Thriller, starring Matthew Broderick, Ally Sheedy, Dabney Coleman and John Wood.
Jumanji (1995) Comedy Central 5:00pm-7:00pm (2 hours)
A man who has been trapped inside a mysterious jungle board game for 26 years is eventually freed when two children start to play it. Unfortunately, he arrives with a rampaging horde of animals on his heels, leaving only one solution – to finish the game he started all those years ago. Fantasy adventure, starring Robin Williams, Kirsten Dunst and Bonnie Hunt.
Grease (1978) Film4 5:05pm-7:15pm (2 hours 10 minutes)
Rebellious American teenager Danny falls for innocent Australian girl Sandy during the summer holidays, but when he later finds out she is a new student at his school, he risks losing her love by trying to act cool in front of his friends. Romantic musical set in the 1950s, starring John Travolta, Olivia Newton-John, Stockard Channing, Jeff Conaway, Didi Conn and Barry Pearl.
The Blues Brothers (1980) Sky Movies Modern Greats 8:00pm-10:15pm (2 hours 15 minutes)
Two criminal brothers discover the orphanage where they were raised faces closure unless the nuns who run it can pay their tax bill, so the pair embark on an urgent mission to revive their old blues band to raise the money needed. Comedy, starring John Belushi, Dan Aykroyd, Aretha Franklin, James Brown, Ray Charles, Cab Calloway, Carrie Fisher, John Candy and John Lee Hooker
TUESDAY 1st JANUARY – NEW YEARS DAY

Mary Poppins (1964) BBC1 London 1:45pm-4:00pm (2 hours 15 minutes)
A practically perfect Edwardian nanny brings magical fun, laughter and adventure into the humdrum lives of a young brother and sister – much to the alarm of their disciplinarian father. Disney's musical fantasy, starring Julie Andrews, Dick Van Dyke, Glynis Johns, David Tomlinson, Karen Dotrice and Matthew Garber.
Addams Family Values (1993) E4 3:00pm-5:00pm (2 hours)
Spooky couple Gomez and Morticia hire a nanny to look after their new baby son – and stop him suffering an early death at the hands of his jealous elder siblings. Romance soon blossoms between the new childminder and Uncle Fester, but he does not realise she is planning to kill him once she has got hold of the family fortune. Comedy sequel, starring Anjelica Huston, Raul Julia, Christopher Lloyd, Christina Ricci and Joan Cusack.
Short Circuit (1986) Syfy 2:50pm-4:50pm (2 hours)
A military robot is struck by lightning and develops a mind of its own. The machine embarks on a series of comic misadventures, but the company that made him want him back. He realises his only hope is to convince the scientist who invented him that he really is alive. Sci-fi comedy adventure, starring Steve Guttenberg, Ally Sheedy and Fisher Stevens.
Terminator 2: Judgment Day (1991) ITV2 9:00pm-11:45pm (2 hours 45 minutes)
A reprogrammed killing machine is sent back in time to the 20th century to protect John Connor, a teenage boy whose destiny is to save the human race. After breaking John's mother out of a mental institution, the pair set out to avert a future nuclear war – pursued by an advanced prototype terminator with shape-changing powers. Sci-fi action adventure sequel, starring Arnold Schwarzenegger, Linda Hamilton, Edward Furlong and Robert Patrick.
Hopefully 2013 will keep delivering more retro classics for us to watch and the retro rundown will continue for another year.
Whatever you get up to this New Years remember to drink, be merry, dance like idiots and always enjoy yourselves 😉
We'll be seeing you in 2013.