'Well, Well, Well – what do we have here Rodney?' TruffleShuffle have only landed themselves some amazing new 'Only Fools and Horses' t-shirts and accessories. If you thought our existing collection was cool – you should check out our new designs!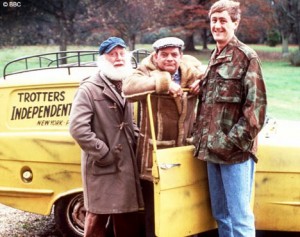 I know what you're thinking – Cushty huh? Let us talk you through some of the new additions (Just in time for Fathers day – incase you've forgotton!) In the men's section – we've added a super cool 'Wheeler Dealer tee' – suitable for retro loving bargain hunters! This grey marl stylish mens tee would make a great addition to any wardrobe!
Don't worry ladies, there's also a ladies 'Wheeler Dealer' tee in sky blue – available here. If you fancy something that will show off your appreciation for the 3 wheeled beauty that is the 'Trotters Independant Traders van – then why not do so with our new charcoal tee…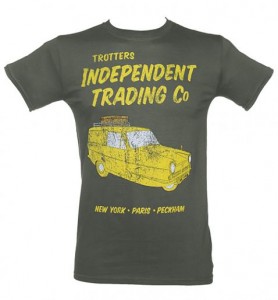 The ladies version comes in a bright purple (perfect for summer), with sizes ranging from S to XL (Lovely Jubbly!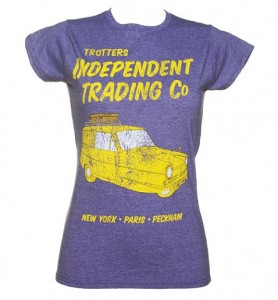 Still looking for the perfect Fathers Day gift? Then look no further – we have a full selection of Only Fools and Horses accessories here. With gifts starting from £2.49 – you'd be a 'Plonker' not to check them out!
Only Fools and Horses Del Boy Costume Apron, only £12.99!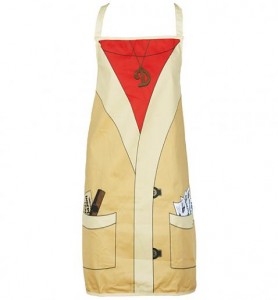 Only Fools and Horses Cufflinks, only £9.99!

Only Fools and Horses Playing Cards, only £5.99!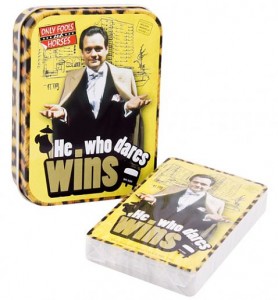 Only Fools and Horses Mange Tout Passport Holder, only £9.99!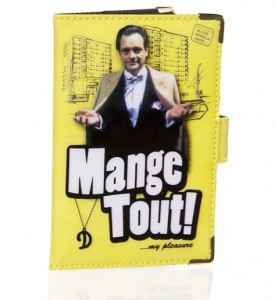 So, all in all – lots of amazing new products for you to check out! We also have Only Fools and Horses bags, wallets and travel card holders available – so why not to treat your dad to some retro love this Fathers Day – Del Boy style! If you're still stuck for ideas, take a peek at Simons Fathers Day blog post for more inspiration! xoxo