Screeeeeeech! Zooming it's way into the frame, we have another retro movie rundown sitting before us while slowly coming into view through the smoke. Packed with some of the most classic 80s and 90s films ever, we're ready to put this weekend into gear and speed into the night with style!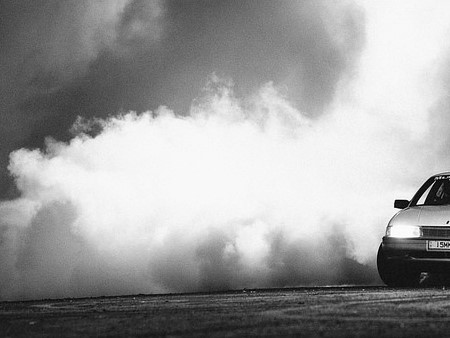 SATURDAY 3rd November
The Rugrats Movie (1999) E4 11:05am-12:40pm
Tommy tries to return his new brother to the baby shop, helped by Angelica, Chuckie, Phil and Lil – but the friends become lost in dense woodlands en route, turning their expedition into a scary and exciting journey of discovery. Animated comedy based on the TV series, with the voices of Elizabeth Daily, Christine Cavanaugh, Kath Soucie, Whoopi Goldberg and Busta Rhymes.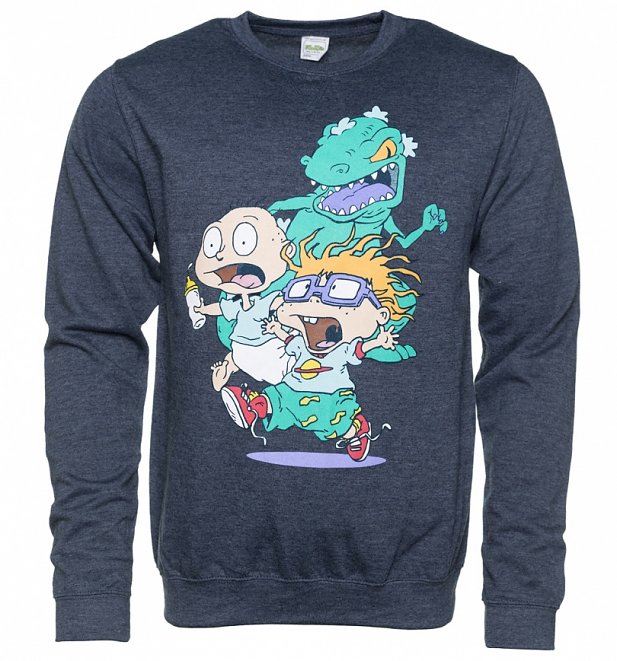 Beethoven (1992) ITV2 1:50pm-3:35pm
An all-American family adopts a huge St Bernard, but the father is dismayed when it turns into a one-dog disaster zone. He insists the mutt must go to a new home, but when it is kidnapped by a crooked vet, dad has a change of heart and races to the rescue. Comedy, starring Charles Grodin, Bonnie Hunt, Oliver Platt and David Duchovny.
The Princess Bride (1987) Film4 2:40pm-4:40pm
A cynical youngster becomes entranced by his grandfather's magical tales, which revolve around a stable-boy's heroic quest to rescue his lost love from the clutches of an evil prince, with the aid of a vengeance-seeking Spanish swashbuckler and his hulking sidekick. Rob Reiner's comic fantasy adventure, with Cary Elwes, Robin Wright, Chris Sarandon, Mandy Patinkin, Peter Falk and Fred Savage.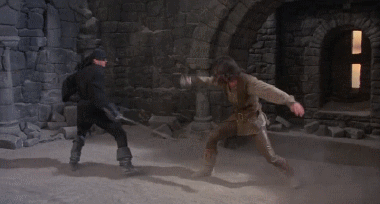 .
Iron Man (2008) ITV 6:20pm-8:35pm
Arms manufacturer Tony Stark is taken hostage by a terrorist group and realises the weapons his company build have been falling into the wrong hands. Using his engineering skills to construct a hi-tech armoured suit, he manages to escape and then puts the technology to good use in the fight against evil around the world. Superhero adventure, starring Robert Downey Jr, Jeff Bridges, Gwyneth Paltrow and Terrence Howard.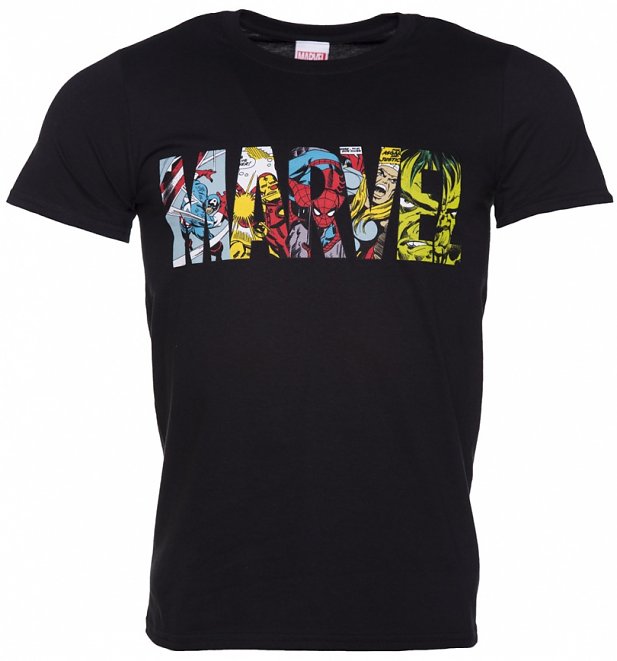 Fight Club (1999) Dave 9:00pm-11:55pm
A disillusioned office worker grows weary of his humdrum existence, but after meeting the mysterious Tyler Durden he finds fulfilment in establishing a club where similarly frustrated men come to vent their anger in bouts of bare-knuckle fighting. Satirical drama, directed by David Fincher, starring Edward Norton, Brad Pitt, Helena Bonham Carter, Meat Loaf and Jared Leto.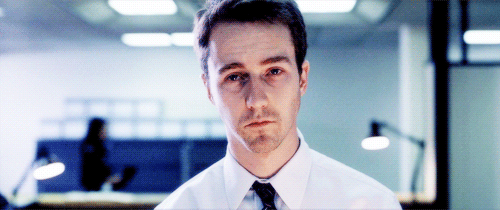 .
X-Men (2000) Channel 4 11:15pm-1:10am
Super-powered outsiders Rogue and Wolverine find themselves at a school for mutants which is run by a benevolent psychic professor. While there, they agree to join others with similar gifts to take on a superhuman mutant terrorist faction intent on establishing dominance over mankind. Sci-fi comic-book adventure, starring Hugh Jackman, Patrick Stewart, Ian McKellen, Anna Paquin and Halle Berry.
SATURDAY 4th November
Time Bandits (1981) Film4 11:00am-1:30pm
A bemused schoolboy is escorted on a bizarre journey through time by a group of larcenous dwarfs. His adventures lead him to encounters with various characters from history – but none of them are quite what he had imagined. Terry Gilliam's fantasy comedy, starring Craig Warnock, David Rappaport, John Cleese, Michael Palin, Sean Connery, Ian Holm, Ralph Richardson and David Warner.
The Muppet Movie (1979) E4 10:30am-12:20pm
Kermit the frog is persuaded by his agent that he has a future in movies. He sets off on a journey across America to realise his dream, gathering a crowd of like-minded friends along the way – but the owner of a French restaurant plans to make him the dish of the day. Comedy, starring Dom DeLuise and Charles Durning alongside the puppet characters, with cameos from Mel Brooks, Orson Welles and Steve Martin.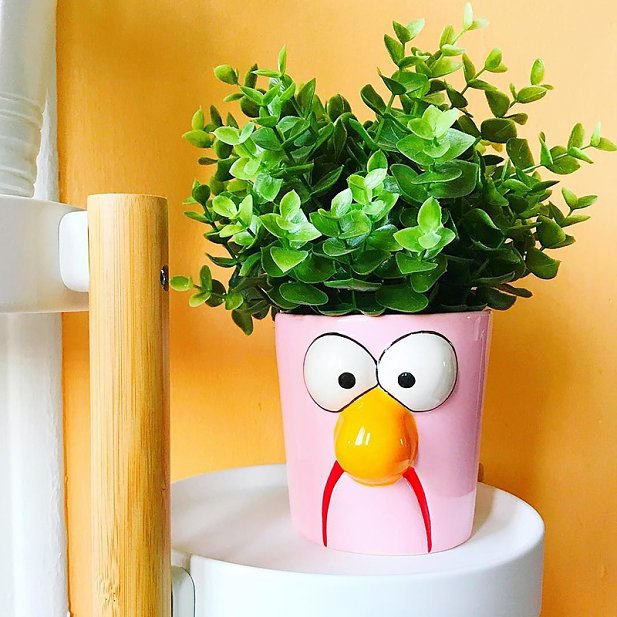 .
Ever After: A Cinderella Story (1998) Film4 1:30pm-4:00pm
A girl grows up in 16th-century Europe under the iron fist of her stepmother, until the love of handsome Prince Henry offers a glimmer of hope. Unfortunately, the royal gent has worries of his own in the shape of an arranged marriage. Luckily, Renaissance genius Leonardo da Vinci is on hand to play fairy godfather and bring the pair together. Romantic drama, starring Drew Barrymore, Anjelica Huston, Dougray Scott and Timothy West.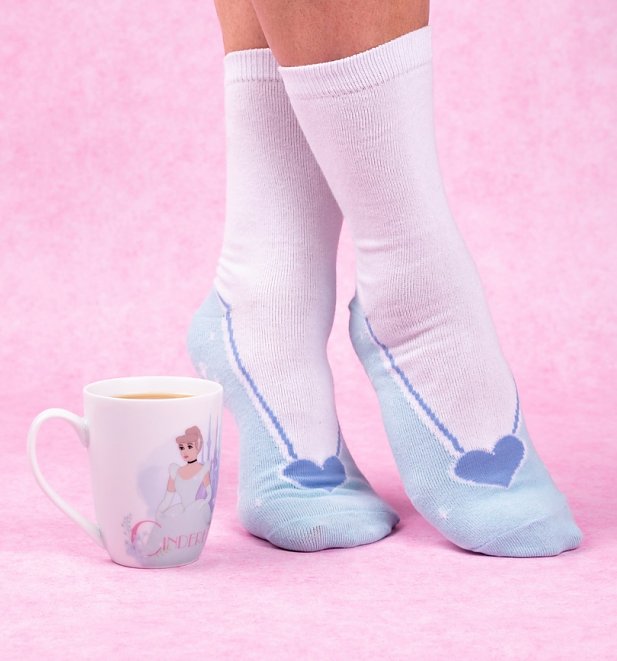 .
Crocodile Dundee II (1988) E4 6:45pm-9:00pm
The rugged Australian adventurer sets out to save his reporter girlfriend from New York drug dealers. Having rescued her from their clutches, he realises they will soon be coming after him – so he decides to even the odds by luring them to the Outback for a final showdown. Comedy adventure sequel, starring Paul Hogan, Linda Kozlowski, John Meillon and Charles S Dutton.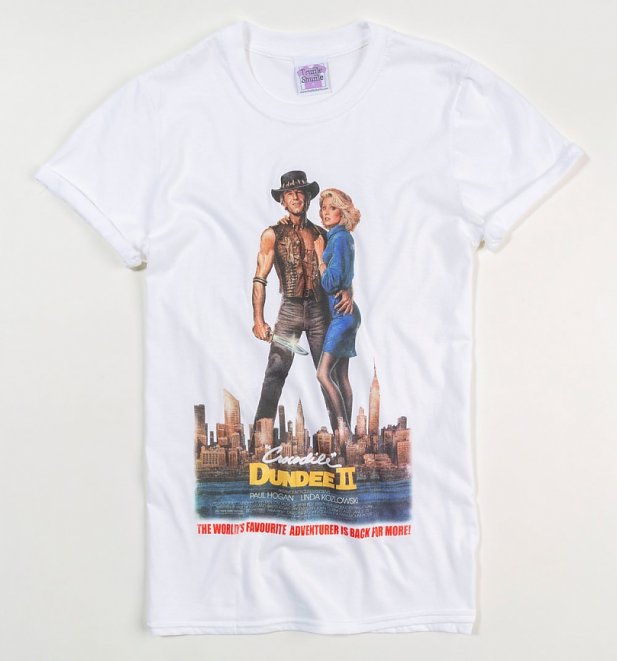 .
Cobra (1986) 5Spike 9:00pm-10:45pm
A maverick Los Angeles police officer is assigned to the case of a serial killer and becomes convinced the murders are not the work of just one man but an organised gang of psychopaths. His theory turns out to be true and he has to battle to protect the sole surviving witness to their reign of terror. Action thriller, with Sylvester Stallone, Brigitte Nielsen and Brian Thompson.
Superbad (2007) Sony Movie Channel 11:15pm-1:35am
Two teenage friends are on the brink of going to different colleges, so decide to mark the event by going to a party where they hope to lose their virginity. However, they have promised to supply the booze for the event, a task that proves much harder than expected because they are underage. Unfortunately, when a friend steps in to help, the situation gets even worse. Comedy, starring Jonah Hill, Michael Cera and Christopher Mintz-Plasse.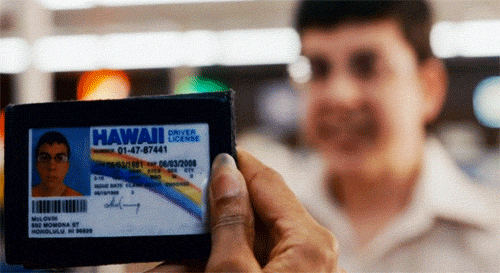 Whatever you're up to this weekend, keep it fun, keep it friendly and keep it going!