Weee will, weee will sock you!
We've got big news for all you Queen fans out there!
With iconic bands comes iconic fandom and it's safe to say that Queen fans are some of the most passionate and dedicated out there.
Getting to not only share your passions but to shout about them, we love giving fans the chance to show off their loves in total style and our latest collection of Queen Socks from Happy Socks does just that!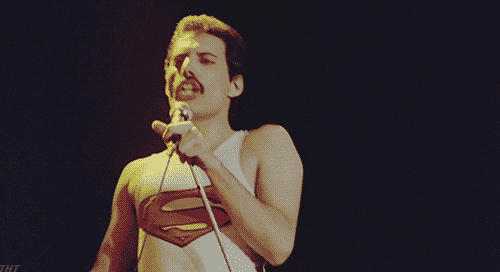 .
When it comes to total sock game, Happy Socks are the champions and have smashed it out of the park again with our stunning new collection of Queen Socks.
Showing some serious love for unquestionably one of the biggest, best and most-loved bands ever in an equally as quirky style, this new range is packed with colour, retro style and plenty of fun.
Take a look over this ace new collection to snap up the perfect pair for your style.
Sure to take centre stage in your personal collection, these socks featuring artistic portraits of the band members are all kinds of magic.
Continue reading "Killer Queen Songs From Happy Socks…. Now In Stock!"