A very sad day here at TruffleTowers, we recently learnt about the passing of one of our most-loved and globally cherished Oscar-winning actors and comedian Robin Williams.

Over the years and for as long as we can remember, he has given us some of the very best movie characters and performances. He was surely one of the greatest performers ever and has been described by many as a genius in his field. He will be greatly and deeply missed by all.
To help celebrate this great man and pay tribute to his outstanding career, we thought we would put together just a few of our favourite moments and characters for all to see. Take a look at some of our top Robin Williams memories and relive these classic moments….


.
Good Morning, Vietnam (1987)
Starting things with a bang, this is easily one of his best films and one that everyone will remember. We loved his frantic nature that seemed a great mix of comedy and hard hitting serious acting that really made you think. The story follows a slighty….unorthodox and irreverent DJ who begins to shake up things in his own special way when he is assigned to the US Armed Services Radio station in Vietnam during the conflict. A classic case of breaking the rules to do the right thing, this is certainly one he will be forever remembered for.


.
Mrs Doubtfire (1993)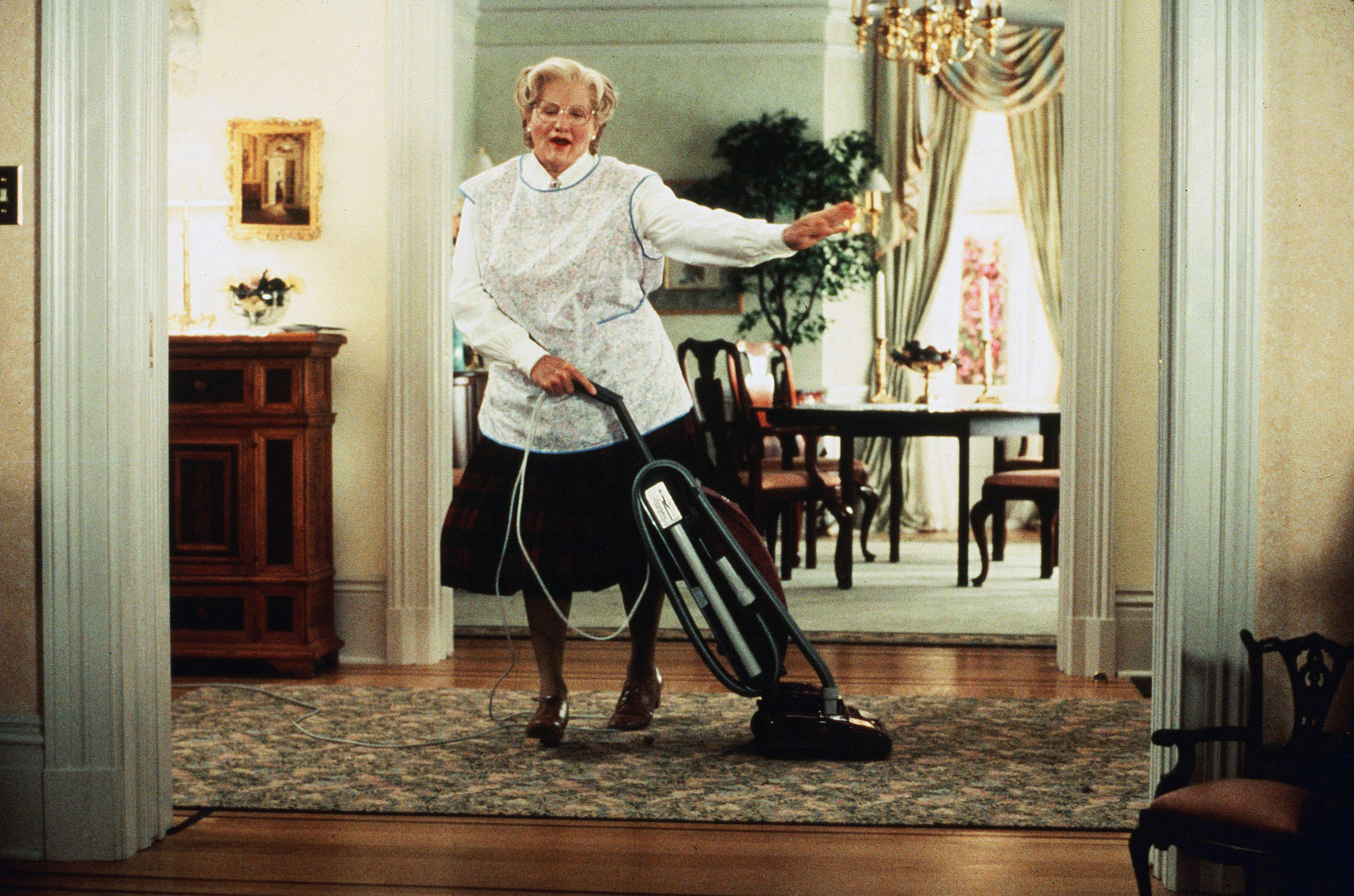 This has to be one of Williams' most iconic roles and only further showed us his exceptional talent to really become totally different people. Although perhaps the idea of a father dressing up as an old woman so he can look after his kids while their mother is at work sounds…well…plain weird, its execution was simply genius and very heartwarming. Surely a classic kids film right here that we can all still enjoy.


.
Jack (1996)
Perhaps not one of his biggest roles but certainly one we will always remember, Jack followed the story of a 'young' lad who because of an unusual aging disorder meant he aged four times faster than normal which essentially left a child's mind in an adults body. Another really heartwarming story with his struggles and of course the fun that he get's up to that we wish we still could. Yet again, another totally outstanding performance and totally captivating.


.
Good Will Hunting (1997)
Another fantastic role and performance yet again showing off Robins ability to play anything from a young playful child, an old funny woman, to here a more serious and engrossing character. Williams played therapist Sean Maguire who attempts to help troubled genius Will Hunting (a janitor at M.I.T) get past his issues and do something with his life. This film bagged him an Oscar for Best Actor in a Supporting Role. Brilliant!


.
Hook (1991)
Directed by Spielberg and starring Robin as the iconic Peter Pan and Dustin Hoffman as (Captain) Hook, this amazing film tells the story of what happened after Peter Pan left Neverland. Now all grown up and a successful corporate lawyer, Peter has forgotten his childhood, but after Hook kidnaps his kids, he is forced to go back and save them and reclaim his youthful spirit in order to challenge his old enemy. We all know and love that classic food right scene right??


.
Jumanji (1995)
Another childhood classic right here, Jumanji is the amazing 90s story that follows two kids and a magical boardgame that brings things and adventure to life with every turn. They start playing and release a man called Alan Parrish (Robin) from the game who had been trapped for years trying to survive the game. The only way to end the madness is to complete the game and take on whatever that may bring. A great tale and amazing performances all round.


.
Aladdin (1992)
Certainly one of our favourte Disney films ever! Aladdin follows the story of a young street urchin who accidentally meets the Princess (Jasmine). They fall in love but are troubled as Jasmine can only marry a Prince, Prince Ali. Despite all this action and of course singing, the real love story is between the audience and Robin's role of the larger than life Genie who steals the show. Just like in Good Morning, Vietnam, Williams was allowed a certain amount of freedom for cracking jokes and impressions, which only further shows his flexibility and brilliance.


.
So there you have them folks. We could really  go on with even more amazing examples of how this great man touched all of our lives and became a huge part of whatever he was working on. He achieved so much and has spread so much joy through the world, it really is such a deep loss and he will be missed by all who knew him and knew his work.What are you best memories of this great man? Any favourite performances or roles? Share your thoughts with us by leaving a comment below.
Rest in Peace

xoxo