Hey, Glumface, next time there's a rainbow look up!
In a faraway place, right at the end of the rainbow, there is a magical kingdom called Rainbow Land, where all the colours of the earth are created! Living in this wonderful place is the fabulous Rainbow Brite along with her best friend, the magical flying horse, Starlite.
Together with the Colour Kids, their mission is to use the colours of the Rainbow to bring colour and happiness to people everywhere.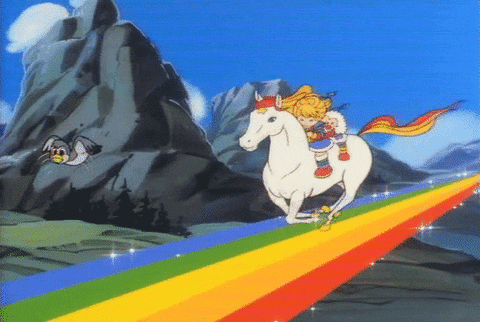 .
Well just like Rainbow Brite herself, our mission is simple – to make the world brighter and our hearts lighter – and what better way to do just that than with a whole host of brand new, star-sprinkled goodies!
Bring a little sunshine and a LOT of retro cartoon appreciation into your life with our rad new Rainbow Brite clothing range…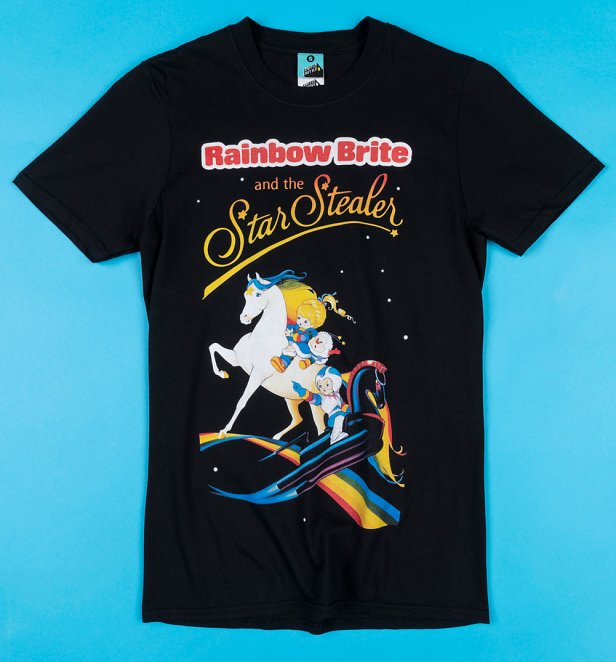 Continue reading "We're Off To Rainbow Land With Our Exclusive New Rainbow Brite Clothing!"