Mrs Voorhees severed head! It must be Halloween Weekend.
As the darkness thickens and your bones start to chill and tiny hairs on your body stand on end. Your eyes refuse to blink as you look around every corner for what you thought you saw, you heard something, a  flicker of a shadowy figure darts from one wall to another as a gentle whisper of air brushes past your ear! Your spine trembles, your body tenses, you'd rather not turn around because you know situations like this never end well! There's a creek from the wooden floorboards and as your heart thumps louder your curiosity gets the better of you as you make the decision to turn – you take one last gulp of air before you turn your head! Something darts out from the corner of the darkness, you jump literally out of your skin and let out a tiny yelp as your kitty cat playing  tricks on you runs between your legs looking like the smuggest little butter wouldn't melt [insert swear word] (true story, this actually happened!)
So like a group of happy little kiddies dressed to the nines like ghosts and witches let us be your friendly bandaged head to foot mummy and try to fill your plastic glowing pumpkin heads to the brim as we take you door to door looking for retro tricks and nostalgic treats of pure spooky cinematic greatness.
Have a happy retro spooky weekend mwaaa hahahah haaaaa!
SATURDAY 27th OCTOBER
Innerspace (1987) ITV2 1:00pm-3:25pm (2 hours 25 minutes)
A Navy test pilot is shrunk in a ground-breaking scientific experiment, but instead of being injected into a laboratory rabbit, the tiny specimen accidentally winds up inside a hypochondriac supermarket worker. As he tries to find a way out, criminals come after the unlikely duo in search of the secret of the miniaturising technology. Sci-fi comedy, starring Dennis Quaid, Martin Short, Meg Ryan, Kevin McCarthy, Fiona Lewis and Vernon Wells.
Star Wars: Episode IV – A New Hope (1977) ITV1 London 3:15pm-5:40pm (2 hours 25 minutes)
Farm boy Luke Skywalker is thrust into an intergalactic battle between good and evil while trying to rescue a spirited princess from the clutches of the evil Darth Vader. En route, he is helped by a cocky space pilot, a veteran warrior, two bickering robots and a hairy 8ft monster. Sci-fi adventure directed by George Lucas, with Mark Hamill, Harrison Ford, Carrie Fisher, Alec Guinness and Peter Cushing.
Mars Attacks! (1996) Watch 6:00pm-8:00pm (2 hours )
The inhabitants of Earth leap into action to repel an impending invasion by a seemingly invincible Martian army, which possesses superior weaponry, a thirst for destruction and a wicked sense of humour. Tim Burton's sci-fi comedy, starring Jack Nicholson, Glenn Close, Pierce Brosnan, Annette Bening, Natalie Portman, Danny DeVito and Tom Jones.
The A-Team (2010) Channel 4 9:05pm-11:25pm (2 hours 20 minutes)
Premiere. Four soldiers are sent on a top secret mission in Iraq that results in them being imprisoned for a crime they did not commit. When they learn the culprit is trying to sell equipment for producing fake currency, they break out of prison to find him and the evidence of their innocence. Action adventure based on the 1980s TV series, with Liam Neeson, Bradley Cooper, Sharlto Copley and Quinton `Rampage' Jackson.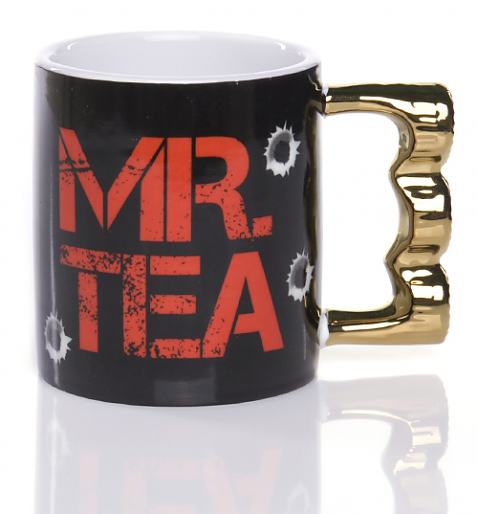 Smokey and the Bandit (1977) ITV4 9:00pm-11:00pm (2 hours)
A truck driver accepts a challenge to deliver a consignment of beer to a party. He claims he can make the 900-mile round trip in just 28 hours, but a pompous sheriff is determined to stop him in his tracks, not least because his prospective daughter-in-law has deserted his son and hitched a ride with the unlikely hero. Comedy, starring Burt Reynolds, Jackie Gleason, Sally Field and Jerry Reed.
Halloween H20 (1998) BBC3 10:15pm-11:35pm (1 hour 20 minutes)
Homicidal madman Michael Myers returns to stalk his original target, now an alcoholic teacher, 20 years after his first killing spree, and ends up terrorising a group of teenagers in a deserted school. Horror sequel, starring Jamie Lee Curtis, Janet Leigh, Josh Hartnett and Michelle Williams.
Dawn of the Dead (1978) Syfy 10:00pm-1:10am (3 hours 10 minutes)
Four people take refuge in a shopping mall from a horde of flesh-eating zombies, clearing out the ghouls already in residence and battening down the hatches. However, their hidey hole is not as secure as they had hoped, and the beleaguered survivors are soon plunged into increasingly grisly battles with their undead foes. George A Romero's horror sequel, starring David Emge, Ken Foree, Scott Reiniger and Gaylen Ross.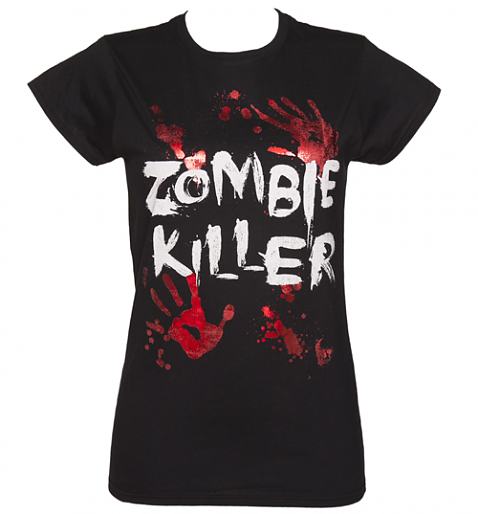 SUNDAY 28th OCTOBER
Carry On Screaming (1966) ITV3 4:50pm-6:50pm (2 hours)
A sinister boffin, his sultry sister and two genetic misfits kidnap innocent women from spooky Hocomb Woods and turn them into mannequins – but two dim-witted detectives look set to throw a spanner in the works. Comedy horror, starring Kenneth Williams, Fenella Fielding, Harry H Corbett, Charles Hawtrey, Jim Dale, Joan Sims and Bernard Bresslaw.
Monster House (2006) Channel 5 5:00pm-6:50pm (1 hour 50 minutes)
A boy becomes obsessed with a sinister elderly neighbour living in a creepy old house. On Halloween night, he and two friends discover the chilling truth – the house is alive and eats anything that comes too close, including children. Animated comedy horror, with the voices of Mitchel Musso, Sam Lerner, Spencer Locke, Steve Buscemi, Maggie Gyllenhaal and Jason Lee.
E.T.: The Extra-Terrestrial (1982) ITV2 6:45pm-9:00pm (2 hours 15 minutes)
A lonely boy befriends an alien who has been left stranded on Earth. The two develop a psychic connection as the boy helps the extraterrestrial to contact his own people and call for rescue. However, living on Earth starts to have a devastating effect on the visitor's health, while a government operative is determined to capture him for study. Steven Spielberg's sci-fi fantasy, starring Henry Thomas, Drew Barrymore, Dee Wallace-Stone and Peter Coyote.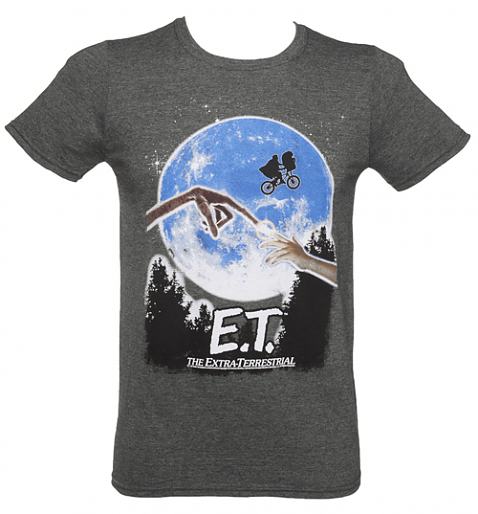 Stargate (1994) Channel 5 6:55pm-9:00pm (2 hours 5 minutes)
An Egyptologist and a soldier head an expedition through a mysterious portal to an alien planet. The world they find resembles ancient Egypt and is under the rule of a tyrant who has convinced the downtrodden inhabitants that he is a god – until the humans incite the enslaved populace to fight back. Sci-fi adventure, starring Kurt Russell, James Spader and Jaye Davidson.
The Evil Dead (1982) Syfy 12:00am-2:00am (2 hours)
Five students staying in a remote cabin find an ancient magical book, and unwittingly unleash evil spirits on the world. The dark forces they have conjured up possess them one by one, transforming them into ravenous zombies with an insatiable desire to feast on the living. Sam Raimi's horror, starring Bruce Campbell and Ellen Sandweiss.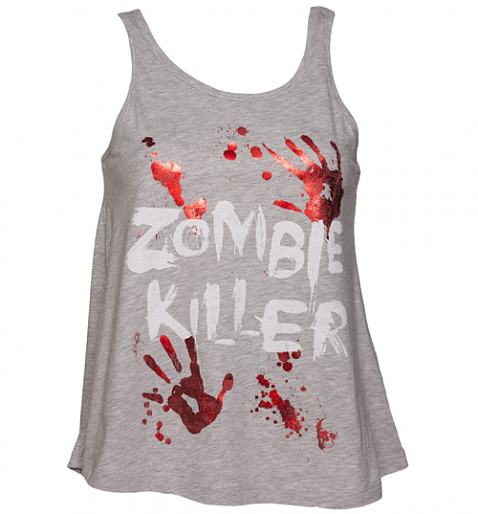 Shaun of the Dead (2004) Sky Movies Modern Greats 9:45pm-11:30pm (1 hour 45 minutes)
An unambitious 29-year-old man trapped in the job from hell and recently dumped decides to get his life back on track. Unfortunately, he has to put his plans on hold when zombies rise from their graves and stalk the streets of London's suburbs to feast on the living. Comedy horror, starring Simon Pegg, Nick Frost, Kate Ashfield, Dylan Moran, Lucy Davis, Bill Nighy and Penelope Wilton.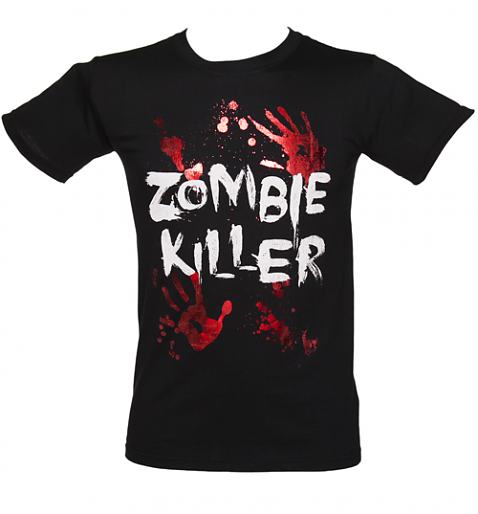 Tremors (1989) Sky Movies Action & Adventure 12:30am-2:15am (1 hour 45 minutes)
A dull American town in the middle of the desert is suddenly attacked by huge man-eating subterranean creatures. Luckily, two dimwitted but brave handymen step into the breach to lead a ragtag bunch of locals and a mismatched pair of survivalists in the battle against the gruesome worm-like monsters. Comedy horror, with Kevin Bacon, Fred Ward, Finn Carter, Michael Gross, Reba McEntire and Bobby Jacoby.
One of life's small pleasures is when it actually gets cold and you turn on the central heating for first time; there's a nice cosy feeling that goes along with that and it makes me want to watch horror movies which I love! I do enjoy a good scare although there aren't many things I'm afraid of, apart from Big Bird from Sesame Street and telephones but that's a story for another time.
Whatever you get up to this weekend enjoy yourselves and try not to eat too many sweets – it will spoil your tea.
Trick or treat.