With Halloween fast approaching – we have an office full of very excited TruffleShufflers!
We do love any excuse to get glammed up in Fancy Dress – and with head turning results like this, who could blame us?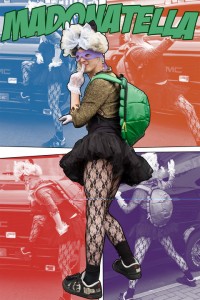 Perhaps this year Lee could opt for something a little more…'manly'? (We did have plenty of options available, however this seemed like the best idea at the time!)
Apart from the difficult task of deciding what party you are going to – the most important thing is choosing a costume and as always – TruffleShuffle have it sorted. Whether it be as simple as adding one of our retro wigs to an 80's-tastic outfit or going all out and dressing up as your favourite Super Hero or 80's icon, we have lots retro halloween costumes to choose from.
I have decided to ditch the home made costume (involving black bin bags and a whole lot of hard work!) and opt for something a bit more exciting: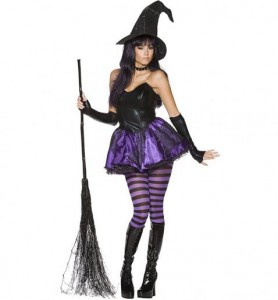 With just over 1o days left until the trick or treating fun commences – it's time to decide what one of these awesome designs you'll go for?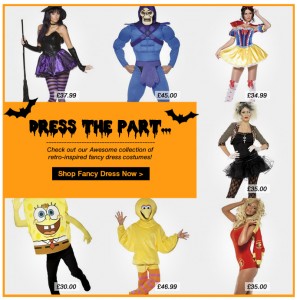 Check out our full range of 80's Fancy Dress and other retro treats here . As always – we are more than happy to help with sizing enquiries, delivery is incredibly quick and we have a simple returns policy