It's official… Harry Potter is still HUGE!
With the last book being released 11 years ago and the latest film a cool 8 years, Harry Potter is still one of the biggest things hitting many of our Christmas lists and is sure to be keeping Santa extra busy with sooo many amazing goodies available to show off your fandom.
Working as hard as Santa's little elves, we've been adding a whole head of Harry Potter Gifts, clothing and more to our collection and we're sure we can keep even the most discerning Potter fan scrolling through the site.

Let's grab our boomsticks and fly into the mix as we pick out some of our Top Potter picks!
Turn any space into a mystical corner with this ace Harry Potter Potion Bottle Light! Great gift for anyone looking to be top of the potion class!

Still waiting for you letter from Hogwarts? We still are! Why not wait in style or give the gift of comfort with this Harry Potter Hedwig Here Comes My Letter From Hogwarts Pyjamas!

Do you need more than just caffine to get your started in the morning? Why not summon the help of magic too with this clever Harry Potter Marauders Map Heat Change Mug. Watch it go!

After all your potion and Quidditch classes, the chances are you'll have work up an appitite! Dine in style with this Harry Potter Hogwarts Satchel Style Lunch Bag. Great for kids and big kids alike.

Pretty much as classic as they come, you'll be 'sorted' once you're rocking this iconic Harry Potter Gryffindor Team Quidditch T-Shirt.

About as versatile as they get, our Harry Potter Socks are as much at home chilling on the sofa, as they are in the boardroom. Subtle, smart and comfortable, what more could you need?

Ahhh… okay well while you might not actually live at Hogwarts, there's nothing wrong with a big of wishful thinking, right? Add a touch of magic to your doorstep with a little help from our Harry Potter Welcome To Hogwarts Door Mat.

If you're brewing up something warm an tasty, why not do it in total Potter style with this amazing Harry Potter Potions Master Large Cauldron Mug! Guaranteed to transform a cuppa into something far more magical.

The most important ball of the lot, the Golden Snitch is something to be feared and respected. Show off your quidditch prowess with this stunning Harry Potter Golden Snitch Light.

She's a keeper, she's a catch! Our Harry Potter I'm A Keeper Pyjamas is the kind of awesome you DON'T want to keep to yourself.

If something's worth saying, it's worth writing down, right? Don't just send a letter, send and experience, send someone's dream with a little help from our Harry Potter Hogwarts Letter Writing Set!
Sky at night! Another retro movie weekend has crash-landed from outer space and is hear to bring a whole wealth of top classic films for you to feast on! Packed with more stars than the milky way (okay, maybe not really), sit back and enjoy some of our top picks hitting the small screen. Enjoy!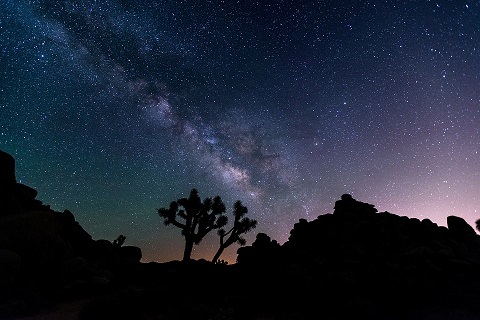 SATURDAY 20th October
Big Daddy (1999) Channel 5 2:55pm-4:50pm
An immature 32-year-old is heartbroken when his girlfriend walks out on him. In a plan to win her back, he volunteers to look after his flatmate's five-year-old son, thus demonstrating he is finally ready to grow up. However, his ideas of childcare prove unconventional and chaos quickly ensues. Comedy, with Adam Sandler, Joey Lauren Adams, Jon Stewart, Josh Mostel, Leslie Mann, Rob Schneider and Kristy Swanson, alongside Steve Buscemi in a cameo role.
Dr Dolittle (1998) Film4 3:00pm-4:45pm
A doctor is stunned to discover he can talk to animals, and it is not long before his home and surgery are taken over by an assortment of ailing creatures in need of help. However, when the medic's odd behaviour attracts his colleagues' attention, he is forced to rely on his new-found furry friends to save him from the asylum. Comedy, starring Eddie Murphy, Ossie Davis and Oliver Platt.
Sister Act (1992) Film4 4:45pm-6:50pm
Nightclub singer Deloris Van Cartier agrees to testify against her gangster boyfriend after witnessing a murder. Placed in protective custody by the authorities, she is less than pleased to discover she is expected to pose as chaste nun Sister Mary Clarence in a convent. Comedy, starring Whoopi Goldberg, Harvey Keitel, Maggie Smith, Bill Nunn and Kathy Najimy.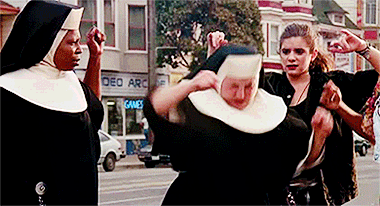 Harry Potter and the Deathly Hallows: Part 1 (2010) ITV 5:55pm-8:25pm
The dark lord Voldemort rises to ultimate power over the magical world, so the teenage wizard and his friends set out on a mission to find the magical horcruxes – artefacts containing parts of the evil wizard's soul that hold the key to destroying him. The first half of the two-part conclusion to the fantasy saga, starring Daniel Radcliffe, Ralph Fiennes, Emma Watson and Rupert Grint.
Mr Deeds (2002) 5STAR 5:10pm-7:05pm
A naive pizza parlour owner inherits $40billion and moves to New York, where he encounters unscrupulous opportunists keen to get their hands on the money – and a ruthless reporter determined to tell his story. Remake of 1936 romantic comedy Mr Deeds Goes to Town, with Adam Sandler, Winona Ryder, John Turturro, Allen Covert, Peter Gallagher and Jared Harris.
The Lord of the Rings: The Two Towers (2002) ITV2 6:55pm-10:30pm
Frodo and Sam continue their quest to destroy the all-powerful ring, bringing them face to face with the magical artefact's twisted former owner Gollum. Meanwhile, their allies prepare to make a desperate last stand against the vast armies of the corrupted wizard Saruman, who has declared war on a neighbouring kingdom. Part two of Peter Jackson's fantasy adventure trilogy, starring Elijah Wood, Sean Astin, Viggo Mortensen, Ian McKellen, Billy Boyd, Dominic Monaghan, Andy Serkis and Christopher Lee.
The Lord Of The Rings Merchandise
Kevin and Perry Go Large (2000) 5STAR 9:00pm-10:40pm
The teenage duo are thrilled when their parents agree to let them go to Ibiza, and promptly embark on an increasingly desperate quest to find stardom as club DJs and lose their virginity on the sun-kissed shores – but seem certain to fail. Comedy, starring Harry Enfield, Kathy Burke, Rhys Ifans, James Fleet and Paul Whitehouse.
SUNDAY 21st October
See No Evil, Hear No Evil (1989) Sony Movie Channel 12:30pm-2:35pm
A blind man and his deaf friend go on the run to clear themselves of a trumped-up murder charge. However, all kinds of oddball characters are on their trail, determined to get hold of a top-secret microchip that the duo do not realise they have. Comedy, starring Richard Pryor, Gene Wilder, Kevin Spacey, Joan Severance, Alan North and Anthony Zerbe.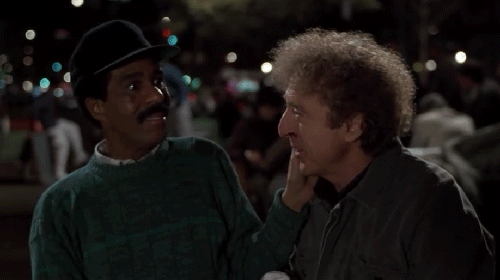 Turner & Hooch (1989) Film4 2:45pm-4:50pm
A Californian detective investigating the murder of a local man by drug smugglers has only one witness to help him solve the case – the large, smelly dog that belonged to the victim, which is about to turn the detective's well-ordered existence into chaos. Family comedy, starring Tom Hanks, Mare Winningham and Craig T Nelson.
Casper (1995) ITV2 4:10pm-6:10pm
A paranormal expert moves into a haunted house where his daughter befriends the amiable ghost of a young boy – but things start to go awry when three smelly spooks and two dastardly crooks try to chase the new residents away. Family comedy, starring Christina Ricci, Bill Pullman, Eric Idle, Cathy Moriarty and featuring the voice of Malachi Pearson.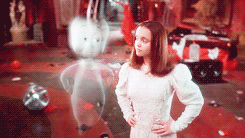 .
The Goonies (1985) Channel 5 4:55pm-7:00pm
Seven youngsters discover an old map and set out on the adventure of a lifetime to save their homes from a land developer by finding a legendary pirate's hidden treasure. However, they first have to navigate a series of booby-trapped underground caverns and outwit a family of crooks also after the loot. Children's adventure, starring Sean Astin, Corey Feldman, Josh Brolin and Martha Plimpton.
Father of the Bride (1991) E4 4:50pm-6:55pm
A doting father is taken aback when his daughter announces she is getting married, and is thrown into a whirlwind of increasingly complicated wedding plans, a struggle to live up to the expectations of his wealthy future in-laws and the sad realisation that his little girl has grown up. Remake of the 1950s comedy, with Steve Martin, Diane Keaton, Kimberly Williams and Martin Short.
The Lord of the Rings: The Return of the King (2003) ITV2 6:10pm-10:00pm
As hobbits Frodo and Sam near the end of their journey into the dark lands of Mordor to destroy the One Ring, the evil Sauron unleashes the full might of his armies on Middle-earth. Meanwhile, Aragorn must fulfil his destiny of becoming king by leading his people into a climactic battle with the forces of darkness. Conclusion of the fantasy adventure trilogy, starring Elijah Wood, Viggo Mortensen, Ian McKellen and Sean Astin.
Home Alone (1990) E4 6:55pm-9:00pm
A boy has to fend for himself when he is accidentally left behind after his family jets off to Paris for Christmas. The youngster initially enjoys his freedom, but is soon forced to resort to ingenious booby traps to defend the family home from two dim-witted burglars. Comedy, starring Macaulay Culkin, Joe Pesci, Daniel Stern, John Heard, Catherine O'Hara and John Candy.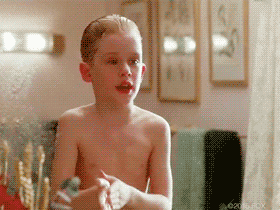 RoboCop (1987) ITV4 9:00pm-11:10pm
A police officer in a future Detroit ravaged by crime is seemingly killed in the line of duty, but is rebuilt as a law-enforcing cyborg by the corporation that has taken over running the force. He begins to remember his human life and seeks to bring his killers to justice – a mission that leads him to turn on his corrupt corporate masters. Sci-fi thriller, starring Peter Weller, Nancy Allen, Ronny Cox and Miguel Ferrer.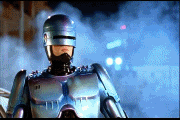 Charlie's Angels (2000) Sony Movie Channel 9:00pm-11:05pm
Three private investigators are recruited to rescue a computer genius from the clutches of a rival. They discover there is more at stake than they thought, as the captive genius has created a dangerous piece of software that must not fall into the wrong hands. Action adventure, based on the TV series, starring Cameron Diaz, Drew Barrymore, Lucy Liu and Bill Murray.
Total Recall (1990) ITV4 11:10pm-1:25am
A construction worker pays to have fake memories of a dream holiday implanted into his brain, but discovers his mind has already been tampered with – apparently to erase his true identity as a secret agent from a colony on Mars. He journeys to the planet in search of the truth, but is drawn into a conflict between the tyrannical ruler and a rebel faction. Paul Verhoeven's sci-fi thriller, starring Arnold Schwarzenegger, Rachel Ticotin and Michael Ironside.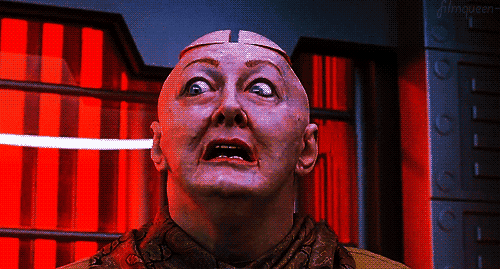 .
Whatever you're up to this weekend, try not to view it through a screen, you mind can capture a lot also.