Over the last 38 years, millions of children have had the joyful experience of flicking through the Argos catalogue and picking out their Christmas lists.
The excitement of carefully copying the name of the latest toy/game along with it's trusty catalogue number in preparation for Santa to (hopefully!) make all your Christmas dreams come true was the best thing ever.
If that makes you all warm and tingly, then this awesome imagery we stumbled upon of past Argos catalogues will surely evoke ultra nostalgic memories of Christmas Past.
Check out this gem of a page which stars Rainbow Brite, Roland Rat and My Little Pony among other old school faves!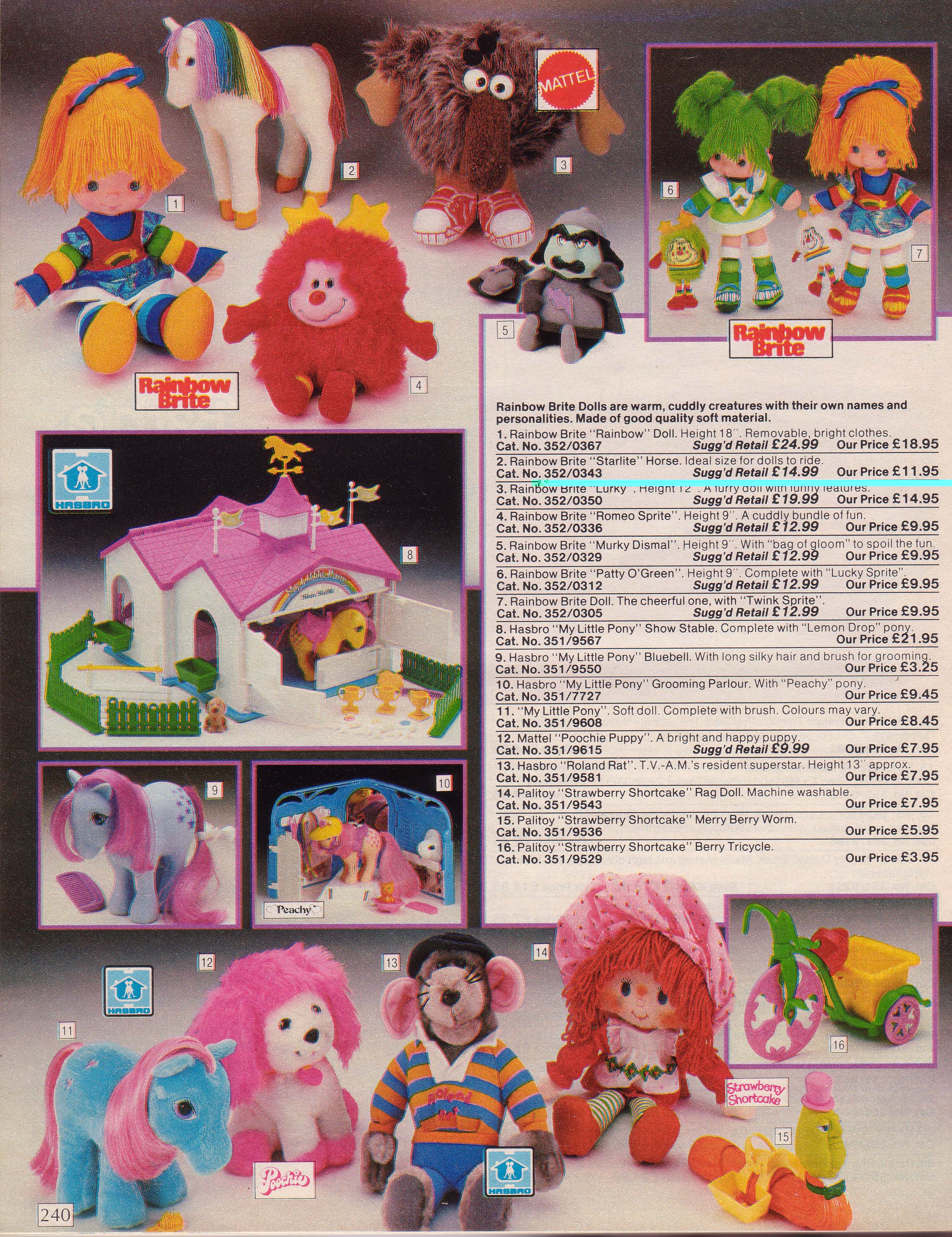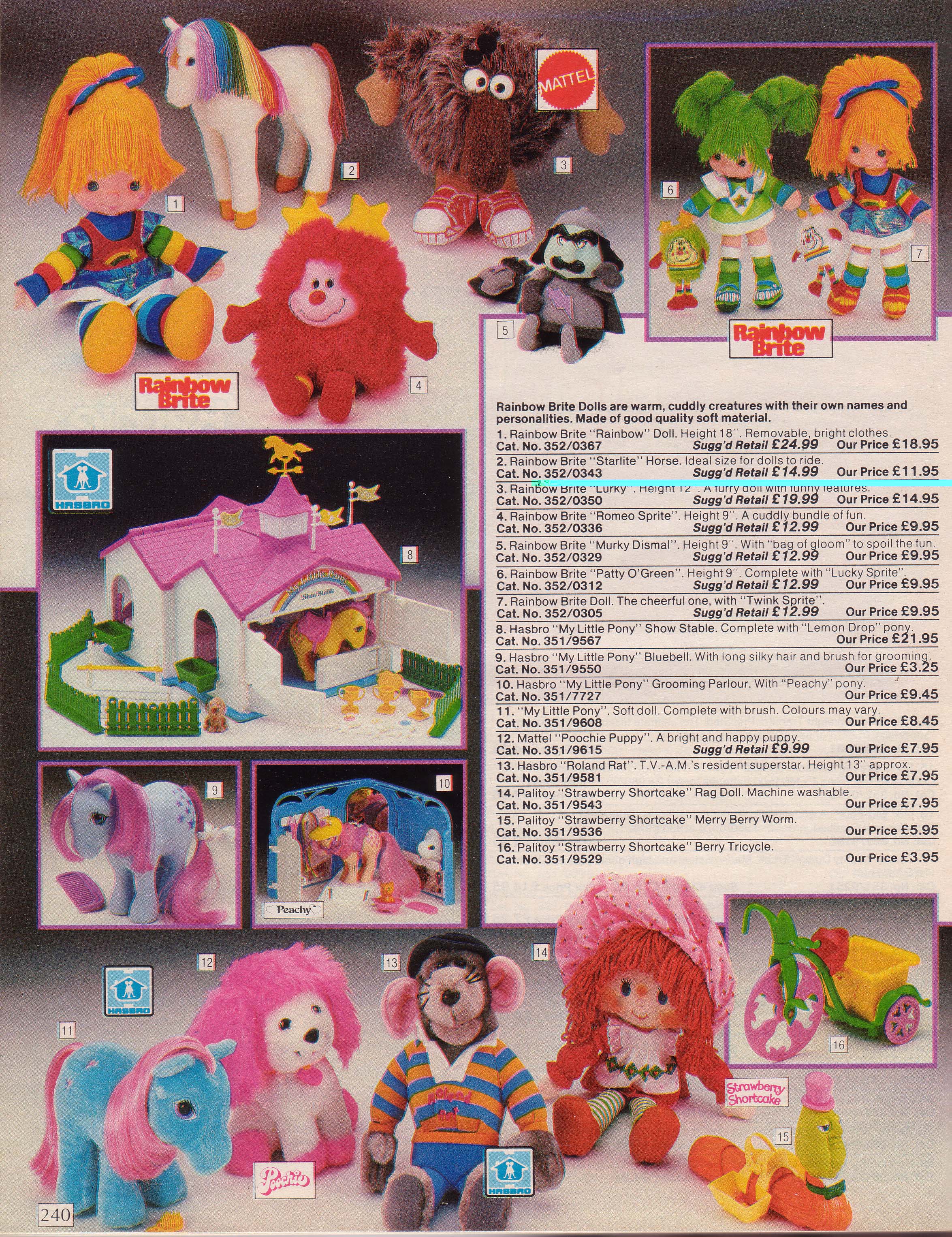 And just look at the prices! A whole Castle Grayskull for just £23.95 – He-Man would definitely have to dip into his savings to afford one of those today!
Hands up if you owned anything on this page? I had the typewriter, cassette recorder and lights alive – cue a rummage around in the loft tonight to see if mum hung onto them! Fingers crossed!
And don't forget, the best part of all this reminiscing is the fact that here on www.TruffleShuffle.com, we have most of these classic characters, games and toys covered on our brilliant range of retro tees, hoodies, gifts or accessories so you can relive the magic of a childhood Christmas even as a grown up!
With hundreds of items inspired by the very best of our childhood, visit TruffleShuffle for a chance to shop the very best of 1985 today!