Abraham Lincoln's stove pipe hat! Is it that time again?
Like a big old block of yellow Swiss cheese sat on top an old rusty trap, let us be your sneaky super cute little mouse and risk our precious mousy noses as we steal you sweet smelling retro pieces of golden nostalgic cinematic loveliness mmmm cheesy.
Have a happy retro weekend 🙂
SATURDAY 20th OCTOBER
Stop! Or My Mom Will Shoot (1992) ITV1 1:25pm-3:00pm (1 hour 35 minutes)
A tough Los Angeles cop receives a visit from his overprotective mother. Not content with tidying his home and meddling in his love life, she joins him on duty to rid the streets of crime after witnessing a murder. Comedy, starring Sylvester Stallone, Estelle Getty, JoBeth Williams, Roger Rees and Martin Ferrero.
James and the Giant Peach (1996) FILM4 3:15pm-4:50pm (1 hour 35 minutes)
An unhappy orphan living with his cruel aunts discovers a gigantic peach growing in the garden. Venturing inside, he meets six friendly insects and together they embark on a magical journey. Animated and live-action fantasy, based on Roald Dahl's novel, starring Paul Terry, Joanna Lumley and Miriam Margolyes and featuring the voices of Susan Sarandon and Richard Dreyfuss.
Highlander (1986) ITV4 9:00pm-11:20pm (2 hours 20 minutes)
A 16th-century Scottish clansman discovers he is one of a race of immortal warriors who can only be killed by beheading, and who are destined to fight to the death until just one survives. Centuries later in modern-day New York, he prepares for a final showdown with his deadliest enemy. Fantasy action adventure, starring Christopher Lambert, Sean Connery, Clancy Brown and Roxanne Hart. Featuring a soundtrack by Queen.
First Blood (1982) Sky Movies Action & Adventure 11:15pm-1:00am (1 hour 45 minutes)
Vietnam veteran John Rambo is wrongfully arrested in a backwoods town and tested to the limits of his endurance by a brutal deputy. Rambo escapes from his cell and heads out to the woods, and with the forces of the law in hot pursuit he finally has the chance to fight them on his own terms. Action thriller, starring Sylvester Stallone, Brian Dennehy, Richard Crenna and David Caruso.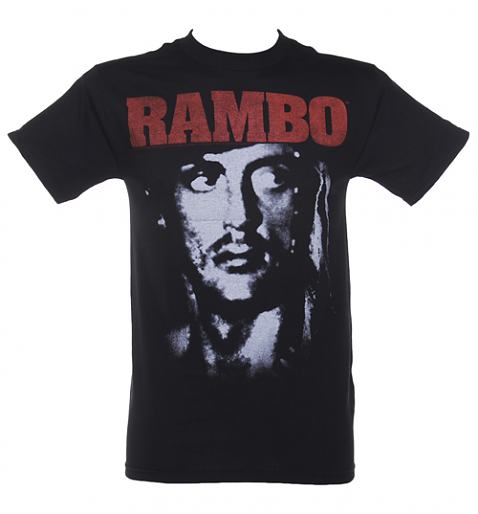 SUNDAY 21st OCTOBER
Dumbo (1941) Channel 5 5:20pm-6:45pm (1 hour 25 minutes)
Disney animated adventure following the fortunes of a plucky young elephant with oversized ears. Mocked by his fellow circus performers, Dumbo finally finds a friend in an enterprising mouse, who helps the poor animal overcome his inhibitions and find fame and fortune as the world's only flying elephant. With the voices of Sterling Holloway and Edward Brophy, and an Oscar-winning score by Frank Churchill and Oliver Wallace.
Planes, Trains and Automobiles (1987) Sky Movies Modern Greats 2:05pm-3:40pm (1 hour 35 minutes)
A stressed businessman just wants to make it home to spend Thanksgiving with his family. However, when his flight is forced to land miles from its destination, he finds himself sharing a disaster-strewn journey across America with an amiable but slobbish salesman. Comedy road movie, starring Steve Martin, John Candy, Laila Robins, Kevin Bacon and Michael McKean.
The Blues Brothers (1980) Sky Movies Modern Greats 5:45pm-8:00pm (2 hours 15 minutes)
Two criminal brothers discover the orphanage where they were raised faces closure unless the nuns who run it can pay their tax bill, so the pair embark on an urgent mission to revive their old blues band to raise the money needed. Comedy, starring John Belushi, Dan Aykroyd, Aretha Franklin, James Brown, Ray Charles, Cab Calloway, Carrie Fisher, John Candy and John Lee Hooker.
Backdraft (1991) Sky Living 9:00pm-11:40pm (2 hours 40 minutes)
The two sons of a fireman who died in the line of duty follow him into the profession. However, a feud develops between them because the elder brother is convinced his sibling is not up to the job – until a mission to uncover the identity of a serial arsonist gives him the chance to prove his worth. Action drama, starring Kurt Russell, William Baldwin, Robert De Niro, Jennifer Jason Leigh and Donald Sutherland.
Slim pickings this weekend but each movie I've picked is an absolute great in its own right.
Can't wait for Dumbo on Sunday, I watched this at about 8 years old I Remember because I was ill with flu, the one scene that stuck with me to this day is when Dumbo gets drunk and starts hallucinating, those pink singing elephants gave me nightmares for weeks.
Scary and trippy – I love it!!
Whatever you good folks are up to this weekend I sincerely hope you enjoy yourselves and if you go out, wear a scarf it's getting chilly.
Bye de bye.