Eye of Thundera it's only the Weekend

Many miles into the desert, deep into parts unknown. Riding head held high on top a camel fastened with water bottles and blankets. Let us be your intrepid explorer as we bravely seek out new lands of retro movie greatness, we'll  meet savage tribes and trade with them for cinematic awesomeness before we discover their secrets and marvel at the celluloid wonder.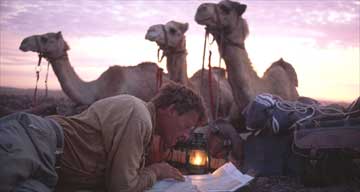 Have a happy retro Weekend!
SATURDAY 18th JANUARY
Bugsy Malone (1976) Film4  4:35pm-6:25pm (1 hour 50 minutes)
Alan Parker's slapstick musical comedy, featuring a cast composed entirely of children and following a war between rival gangsters in 1920s New York – fought with custard pies and cream-firing Tommy guns. When a slick mobster acquires devastating new weapons, his arch rival enlists the aid of a small-time chancer to steal them. Starring Scott Baio, Florrie Dugger and John Cassisi, with Jodie Foster in an early appearance.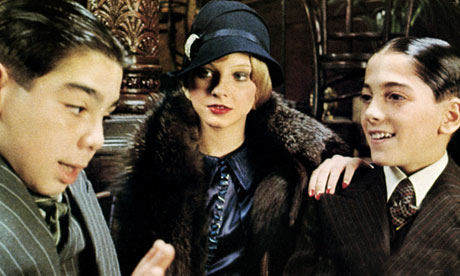 Despicable Me (2010) ITV London  5:10pm-7:00pm (1 hour 50 minutes)
A criminal mastermind hopes to seal his reputation as the greatest villain of them all by stealing the moon. First he needs to get his hands on a shrinking ray owned by a rival evil genius, and adopts three orphan girls to help him – but finds that fatherhood brings out his long-buried caring side. Animated comedy, with the voices of Steve Carell, Jason Segel, Russell Brand and Julie Andrews.
Top Gun (1986) E4  9:00pm-11:10pm (2 hours 10 minutes)
An arrogant pilot's maverick flying skills earn him a place in an elite US Navy school, where he comes into conflict with a fellow student and falls for his civilian instructor. A tragedy in the air threatens to end his military career – until an international incident offers him a chance to redeem himself. Aerial action adventure, starring Tom Cruise, Kelly McGillis, Val Kilmer, Anthony Edwards and Tom Skerritt.
Ferris Bueller's Day Off (1986) Film4  11:30pm-1:35am (2 hours 5 minutes)
A cocky teenager plays truant from school and spends the day dragging his girlfriend and a reluctant friend into all manner of crazy adventures in the big city – while the school's dean of students vows to stop at nothing to prove the youngster is faking illness. Comedy, starring Matthew Broderick, Mia Sara, Alan Ruck, Jennifer Grey, Jeffrey Jones and Charlie Sheen.
SUNDAY 19th JANUARY
Jumanji (1995) Sky1  1:00pm-3:05pm (2 hours 5 minutes)
A man who has been trapped inside a mysterious jungle board game for 26 years is eventually freed when two children start to play it. Unfortunately, he arrives with a rampaging horde of animals on his heels, leaving only one solution – to finish the game he started all those years ago. Fantasy adventure, starring Robin Williams, Kirsten Dunst and Bonnie Hunt.
Honey, I Shrunk the Kids (1989) Channel 4  3:55pm-5:45pm (1 hour 50 minutes)
A professor invents a ray with the power to reduce objects in size. Unfortunately, his kids and their meddling friends trigger it off and are shrunk to microscopic proportions. When they are accidentally thrown out with the rubbish, the children have to contend with all kinds of animals and insects on their journey home across the backyard. Disney comedy, with Rick Moranis, Marcia Strassman and Amy O'Neill.
Free Willy (1993) ITV2  3:10pm-5:30pm (2 hours 20 minutes)
A troubled youngster befriends a captive killer whale while working at a marine park. However, their friendship looks set to be short-lived when he learns the park's greedy owners plan to kill the animal, forcing the boy into a race against time to release the creature back into the ocean. Family drama, starring Jason James Richter, Lori Petty and Michael Madsen.
The Big Lebowski (1998) ITV4  11:55pm-2:15am (2 hours 20 minutes)
A case of mistaken identity forces an ageing hippie to divide his time between trying to win a bowling tournament and searching for a wealthy industrialist's kidnapped wife, while getting involved with assorted oddball characters in the process. Coen brothers comedy, starring Jeff Bridges, John Goodman, Julianne Moore, Steve Buscemi, David Huddleston, Philip Seymour Hoffman and John Turturro.

Whatever you get up to this Weekend, remember fish have feelings too and always enjoy yourselves.
Don't forget to check out our amazing range of official movie tshirts for some classic designs from some of these films and more! See you there 🙂
xoxo