Mrs Foley's baby boy! It's only gone and become the weekend.
So, like a friendly proprietor of fine baked goods. Let us bake for you a cake full of creamy celluloid pleasure, we'll sprinkle on hundreds and thousands of mega movie moments as the aroma of retro cinematic decadence fills your nostrils. Tasty.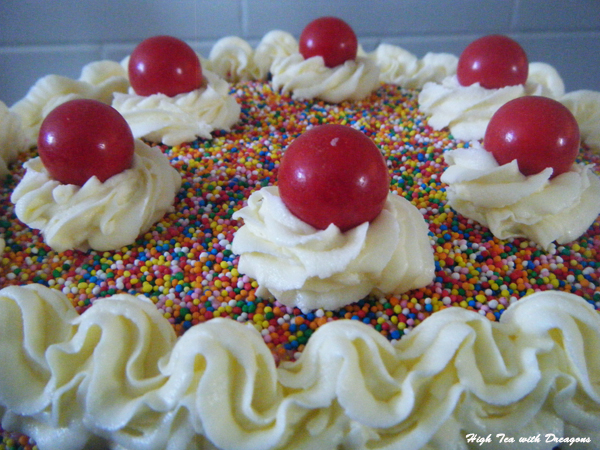 Have a happy retro weekend 🙂
SATURDAY 11th MAY
The Princess Bride (1987)5* 3:10pm-5:10pm (2 hours)
A cynical youngster becomes entranced by his grandfather's magical tales, which revolve around a stable-boy's heroic quest to rescue his lost love from the clutches of an evil prince, with the aid of a vengeance-seeking Spanish swashbuckler and his hulking sidekick. Rob Reiner's comic fantasy adventure, with Cary Elwes, Robin Wright, Chris Sarandon, Mandy Patinkin, Peter Falk and Fred Savage.
My Girl (1991)Sky Movies Drama & Romance 3:45pm-5:30pm (1 hour 45 minutes)
A lonely 11-year-old tomboy feels responsible for her mother's death, but a boy's friendship helps her get through her emotional problems. Meanwhile, when she realises her father is falling in love with his new employee, she sets out to do all she can to end the romance. Drama, starring Anna Chlumsky, Macaulay Culkin, Dan Aykroyd and Jamie Lee Curtis.
Bambi (1942)Sky Movies Disney 8:00pm-9:15pm (1 hour 15 minutes)
A young deer grows up in the forest, forming close friendships with other woodland creatures. When tragedy strikes, he is suddenly forced to fend for himself but ultimately becomes brave and resourceful enough to save his friends during a forest fire. Animated drama, with the voices of Bobby Stewart and Peter Behn.
The Last Boy Scout (1991)Sky Movies Action & Adventure 10:20pm-12:10am (1 hour 50 minutes)
A private eye half-heartedly takes a job as bodyguard to a nightclub dancer. A shocking attack, however, forces him to take his duties more seriously, and before long he uncovers evidence of murder and corruption – all linked to the world of American football. Action thriller, starring Bruce Willis, Damon Wayans, Chelsea Field, Halle Berry and Noble Willingham.
SUNDAY 12th MAY
The Golden Child (1986)Channel 4 2:00pm-3:40pm (1 hour 40 minutes)
A private eye is recruited by a group of Buddhist mystics and sent on a mission to rescue an abducted boy whose supernatural powers will enable him to bring about world peace. However, the kidnapper is actually a demon in human form, determined to ensure the youngster does not fulfil his destiny. Fantasy adventure, starring Eddie Murphy, Charles Dance and Charlotte Lewis.
Willy Wonka and the Chocolate Factory (1971)Channel 5 3:30pm-5:30pm (2 hours)
An eccentric confectionery king announces that five children will be given a tour of his wondrous factory. The winners turn out to be a kind-hearted boy from a penniless family and four obnoxious brats, who face a terrible fate when they misbehave. Musical fantasy, based on Roald Dahl's classic book Charlie and the Chocolate Factory, starring Gene Wilder, Jack Albertson, Peter Ostrum and Roy Kinnear.
Ghostbusters II (1989)Comedy Central 5:50pm-8:00pm (2 hours 10 minutes)
The eccentric spectre-hunters reunite to save New York from a massive river of slime generated by the citizens' negativity and nasty thoughts. Meanwhile, the spirit of a 16th-century tyrant tries to return to the land of the living by possessing the body of a toddler. Sequel to the supernatural comedy, starring Bill Murray, Sigourney Weaver, Dan Aykroyd, Harold Ramis, Rick Moranis and Ernie Hudson.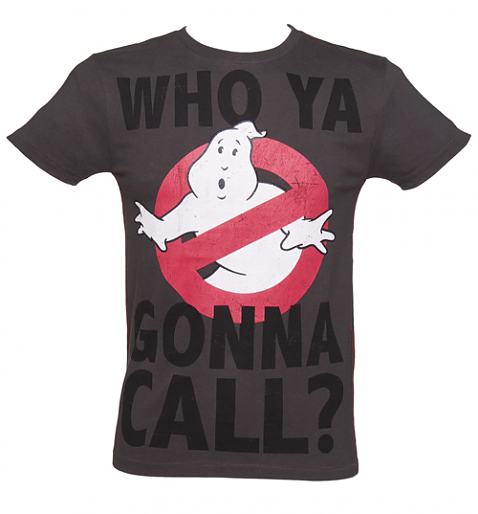 Anchorman: The Legend of Ron Burgundy (2004)Sky Movies Comedy 11:15pm-12:55am (1 hour 40 minutes)
The chauvinistic host of a top-rated American news programme in 1970s San Diego fights for his status and job security when they are threatened by the arrival of an ambitious female reporter, whose determination to become a newsreader leads to a bitter battle of the sexes. Comedy, starring Will Ferrell, Christina Applegate, Fred Willard and Steve Carell.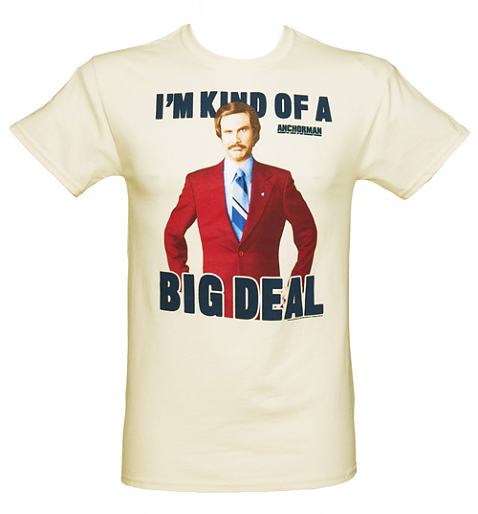 Although not actually a movie we must make a special mention this week to Fun House which is airing on Challenge TV at 10pm Friday evening and 11am Saturday morning – it's a whole lot of fun…….!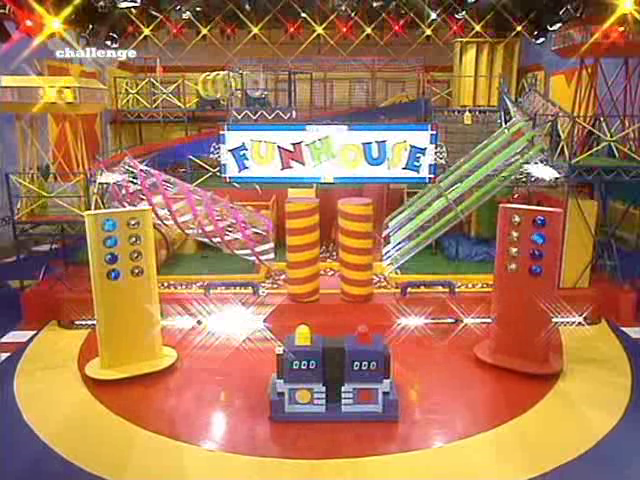 Well I hope the sun has got his hat on where you are. It's certainly movie watching weather for us, no complaints here mind you 😉
Whatever you get up to this weekend always wear sun screen and enjoy yourselves.