In 1970, British heavy metal band Black Sabbath released a song called Iron Man and although it was not inspired in any way by the Marvel Comics armour-clad superhero, it was an obvious choice for the soundtrack of the 2008 movie starring Robert Downey Jr and can be heard over the closing credits.
Taking the connection even further, Tony Stark AKA Downey Jr is permanently sewed into a Black Sabbath T-shirt when he's not wearing his Iron Man suit in the Avengers Assemble movie and after numerous requests, you can now get the very same tee right here at TruffleShuffle.com.
This wicked Black Sabbath tee '78 Tour design has the real look of an original, vintage tee and is a bargain for any Superhero fans at just £19.99!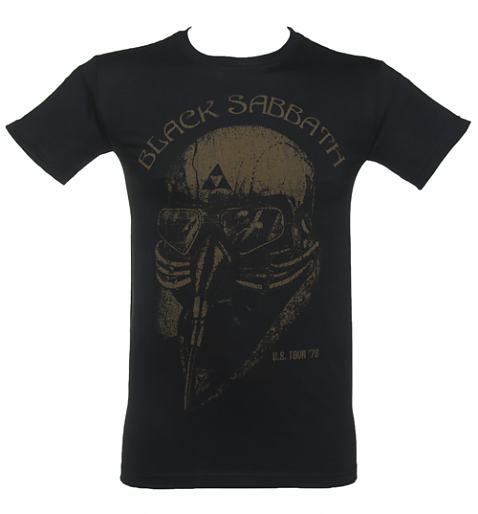 Apparently, Robert Downey Jr was so taken with the tee that when asked….
Was there one particular prop he decided to keep?
His reply was…
"I walked off set with one of the Black Sabbath T-shirts!"
What can we say – the guys got good taste!
Fancy getting yourself some superhero style?
Click here to find out more and buy the very same tee for yourself!