Hello internet explorers!

As we're sure you already know, we really love getting to see all of our amazing customers and fans getting their hands on something nice and showing it off with pride. Nothing puts a bigger smile on our little faces…well..apart from maybe an early morning cuppa and sneaky bikkie!

With every order we pick and pack each day, each one is destined for an exciting new home where it will be loved and worn with pride by the new happy owner, this is such a great feeling and we REALLY love it when you guys show us where they have ended up and who will be rocking it all, perhaps showing some love for their favorite cuperhero, movie, cartoon, TV Show or even band.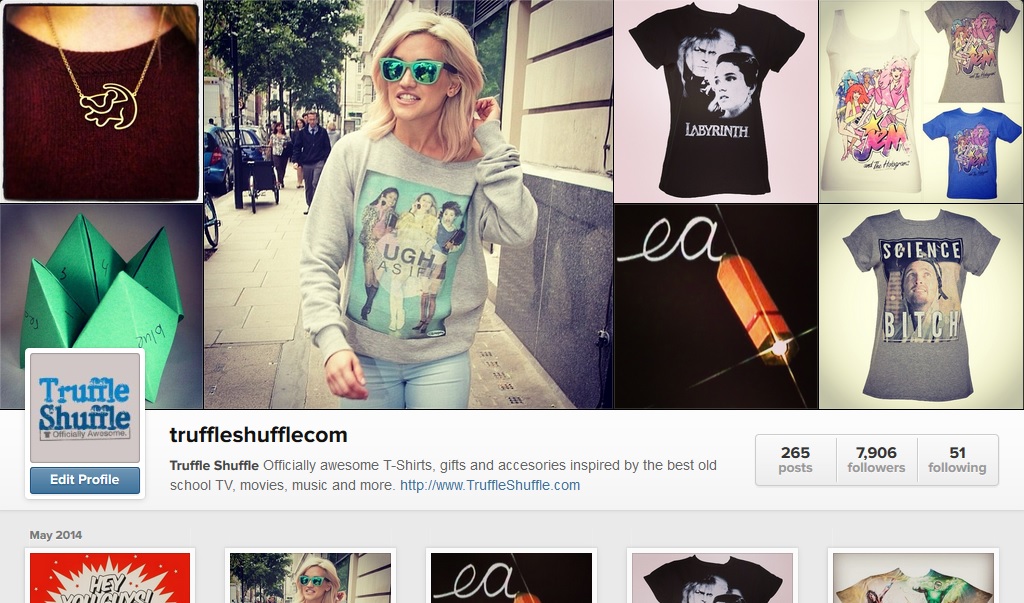 To say a big thank you to everyone who keeps us updated on what you've been buying, we've decided to put together another little look at some of our top #truffleshuffle Instagram features that have been uploaded by you guys. Take a peep at some of our favourite from the last few weeks….
.


Phew! So there you have em folks! Sadly we simply couldn't include ALL the amazing piccys you guys snap and post, but we do try!

Fancy being featured in the next insta-llment? Why not snap and upload you very own TruffleShuffle purchases and be sure to tag them with #truffleshuffle or #truffleshufflecom and you can always tag us using out profile @truffleshufflecom so we can't miss it. 🙂

Huge thank you for everyone out there who is sharing their fab new buys with us and helping to spread the word, amazing work everyone!

See you next time

xoxo