Hello weekend…I've been expecting you.
If you didn't use your best Bond villain voice whilst reading that intro, what are you even doing here? It's the weekend. Kick off those shoes, dive head first into your slippers and watch some pretty fantastic TV. Pop the kettle on love.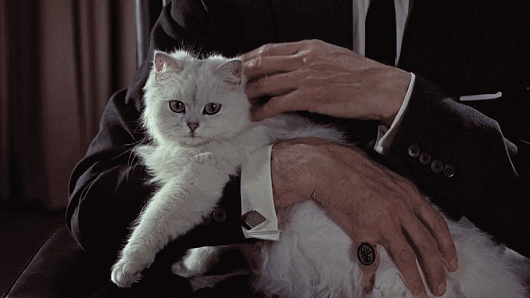 SATURDAY 24th February
Look Who's Talking Too (1990) Sony Movie Channel 9:00am-10:40am (1 hour, 40 minutes)
Mischievous toddler Mikey is joined by his baby sister Julie and sibling rivalry inevitably erupts! While their parents have problems of their own to deal with, in the shape of the kids' good-for-nothing uncle. Comedy sequel, starring John Travolta and Kirstie Alley, with the voices of Bruce Willis and Rosanne Barr. An awesome one for all the family!
The Hound of Baskervilles (1983) True Movies 11:00am-1:00pm (2 hours) Sherlock Holmes and Dr Watson set out to protect the last remaining member of the aristocratic Baskerville family, who believes he is being persecuted by a monstrous spectral hound roaming the bleak Devon moors. Adaptation of Arthur Conan Doyle's mystery thriller, starring Ian Richardson, Donald Churchill, Denholm Elliott, Martin Shaw and Brian Blessed. Sign us up!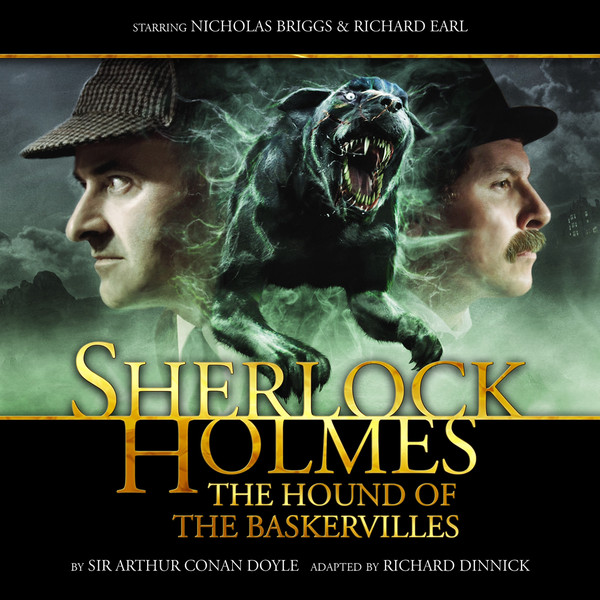 Napoleon Dynamite (2004) Film4 11am-1pm (2 hours)
A socially inept high-school student and his lonely unemployed brother find their eccentric home life thrown into upheaval when their meddling uncle comes to stay. The teenage oddball tries to make the best of his changing circumstances, while putting all his skills to the task of helping his new best friend win the class presidency. Comedy, starring Jon Heder, Efren Ramirez and Haylie Duff. Girls like guys with skills…they really do!
James and the Giant Peach (1997) 5STAR 11.10am-12.45pm (1 hour, 35 minutes)
An unhappy orphan living with his cruel aunts discovers a gigantic peach growing in the garden. Venturing inside, he meets six friendly insects and together they embark on a magical journey. Animated and live-action fantasy, based on Roald Dahl's novel. Diggin' the film? Check out our Roald Dahl t-shirts.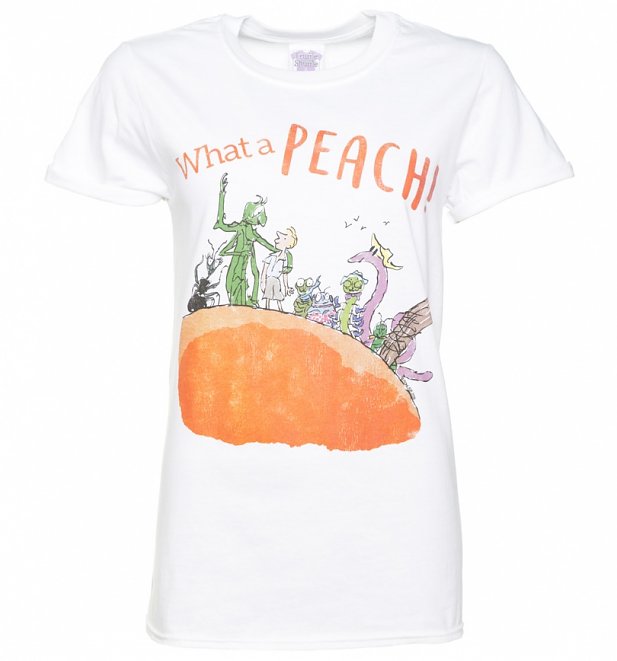 Aliens: Special Edition (1986) ITV4 10.00pm-1.00am Film 4 + 1
Lone survivor Ripley is rescued in deep space decades after an alien creature wiped out her ship's entire crew. She is recruited to accompany a military expedition to a colony on the planet where she first encountered the monster, only to find the aliens have been reproducing and there are now hordes of them. Extended cut of James Cameron's sci-fi thriller sequel, with Sigourney Weaver, Michael Biehn and Lance Henriksen.
Highlander (1986) ITV 11.05pm-12:20am (1 hour, 15 minutes)
A 16th-century Scottish clansman discovers he is one of a race of immortal warriors who can only be killed by beheading, and who are destined to fight to the death until just one survives. Centuries later in modern-day New York, he prepares for a final showdown with his deadliest enemy. Fantasy action adventure, starring Christopher Lambert, Sean Connery, Clancy Brown and Roxanne Hart. Featuring a soundtrack by Queen.
Men in Black II (1986) E4 7:15pm-9:00pm  (1 hour, 45 minutes) Agent J investigates the unauthorised landing of a spacecraft and discovers a malevolent alien disguised as a lingerie model is on the verge of destroying humanity. His only hope of stopping her diabolical plot is to restore the memory of his retired partner K – but his former mentor takes more than a little convincing. Sci-fi comedy sequel, directed by Barry Sonnenfeld, starring Will Smith, Tommy Lee Jones, Rosario Dawson, Lara Flynn Boyle, Johnny Knoxville, Rip Torn and Tony Shalhoub.
Lethal Weapon 4 (1998) ITV HD  11:05pm-1:30am (2 hours 5 minutes)
Mismatched LAPD detectives Riggs and Murtaugh stumble across a ship transporting Chinese immigrants into the US. As they try to get to the bottom of the organisation behind the smuggling, they find themselves up against a master criminal who is an expert in martial arts and heads a triad responsible for people-trafficking and forgery. Action adventure sequel, starring Mel Gibson, Danny Glover, Rene Russo, Joe Pesci, Jet Li and Chris Rock.
SUNDAY 18th February
Godzilla (1998) Sony Movie Channel 1:30pm-4:20pm (2 hours 40 minutes)
A giant mutant lizard spawned from an atomic test rampages through the streets of New York, defying the combined might of the US Army and Navy as it searches for a quiet place to hatch its eggs. A bookish radiation expert and a shady French secret agent join forces to defeat the creature. Hollywood remake of the Japanese monster adventure, starring Matthew Broderick, Jean Reno, Maria Pitillo and Hank Azaria.
Looney Tunes: Back in Action (2003) Sony Movie Channel 4:00pm-5:55pm (1 hour, 55 minutes)
Daffy Duck tires of playing second fiddle to Bugs Bunny, so sets off to seek his fortune. He ends up helping a would-be stuntman rescue his screen idol father, in reality a secret agent, who has been kidnapped by the deranged chairman of the Acme Corporation. Live action and animated comedy, with Brendan Fraser, Steve Martin, Timothy Dalton and Jenna Elfman.
Men in Black IIi (2002) E4 8.00pm-10:00pm (2 hours)
Agent J investigates the unauthorised landing of a spacecraft and discovers a malevolent alien disguised as a lingerie model is on the verge of destroying humanity. His only hope of stopping her diabolical plot is to restore the memory of his retired partner K – but his former mentor takes more than a little convincing. Sci-fi comedy sequel, directed by Barry Sonnenfeld, starring Will Smith, Tommy Lee Jones, Rosario Dawson, Lara Flynn Boyle, Johnny Knoxville, Rip Torn and Tony Shalhoub.
Whatever you're up to this weekend, keep calm, and always go back for seconds.
Deck the halls and pour some drinks! With a healthy sized mince pie and a snifter of mulled wine, we find ourselves all of a sudden… in Christmas! With festive lights bringing our local streets to life and the smell of freshly baked goods with cinnamon lingering in the air, we quickly begin to wrap presents and write cards as we get festive season ready!
SATURDAY 16th December
.
Volcano (1997) Film4 2:45pm-4:50pm (2 hours 5 minutes)
A river of molten lava spews from an erupting volcano onto the streets of Los Angeles, prompting the head of a crisis agency to team up with an intrepid scientist in a frantic and dangerous bid to save the city's residents. Disaster thriller, starring Tommy Lee Jones, Anne Heche, Gaby Hoffmann, Keith David and Don Cheadle.
The Return of the Musketeers (1989) Film4 4:50pm-6:55pm (2 hours 5 minutes)
D'Artagnan reunites his former companions to save the queen of France from the scheming Cardinal Mazarin, and embark on a mission to England to prevent the beheading of Charles I. Meanwhile, the daughter of a former vanquished enemy is seeking revenge on the four heroes. Swashbuckling adventure sequel, with Oliver Reed, Michael York, Frank Finlay, Richard Chamberlain, Kim Cattrall and Roy Kinnear, who died during filming.
Liar Liar (1997) ITV2 6:10pm-7:55pm
A lawyer, whose underhand ploys to win cases leave him little time to see his son, discovers he is incapable of lying after the boy's birthday wish makes his dad tell only the truth. However, this causes a host of problems as the attorney tries to muddle his way through a high-profile divorce settlement. Comedy, with Jim Carrey, Maura Tierney, Justin Cooper, Jennifer Tilly and Cary Elwes.
Men in Black (1997) Film4 9:00pm-10:55pm (1 hour 55 minutes)
A streetwise cop is enlisted by a top-secret government force dedicated to policing alien visitors to Earth, teaming up with a veteran agent just as a body-swapping extraterrestrial giant insect begins a reign of terror throughout New York City. Sci-fi comedy, starring Will Smith, Tommy Lee Jones, Linda Fiorentino, Rip Torn and Vincent D'Onofrio.
Rush Hour (1998) Dave 9:00pm-11:00pm (2 hours)
A Hong Kong detective is sent to Los Angeles to investigate a kidnapping, but the local authorities worry that his presence in America might spark an international incident, and assign a loud-mouthed and troublesome cop to keep an eye on him. However, the new partnership proves an explosive combination. Comedy adventure, starring Jackie Chan, Chris Tucker, Ken Leung, Tom Wilkinson and Chris Penn.
Dirty Dancing (1987) 5STAR 9:00pm-11:05pm
A dance instructor at a 1960s resort hotel fears his career will be jeopardised when his regular partner is forced to pull out of an important show in which they are due to perform. Luckily, a naive teenager is happy to step in, and is treated to a whirlwind holiday education in life, love and expressing herself. Romantic drama, starring Patrick Swayze, Jennifer Grey and Jerry Orbach.
Navy Seals (1990) ITV4 9:00pm-11:20pm
The US Navy's elite commando force embarks on a dangerous covert mission to rescue hostages from an Arab terrorist in Beirut. However, the assignment proves far more serious than expected when they realise their enemies have acquired powerful stolen missiles. Action adventure, starring Charlie Sheen, Michael Biehn, Joanne Whalley, Bill Paxton and Rick Rossovich.
The Bone Collector (1999) Sony Movie Channel 11:00pm-1:35am
A quadriplegic ex-cop is saved from the brink of suicide by a rookie female officer needing his expertise to form a psychological profile of a serial killer. The murderer is posing as a cab driver and terrorising Manhattan, and has a gruesome habit of taking trophies from his victims' bodies. Thriller, starring Denzel Washington, Angelina Jolie, Michael Rooker, Mike McGlone, Luis Guzman and Queen Latifah.
SUNDAY 17th December
.
Jack Frost (1998) ITV2 2:00pm-4:05pm
A rock musician who realises he is spending too much time away from his family is killed in a car accident while travelling home for the festive season. The following year his spirit takes on the form of a snowman, made by his son, allowing them to spend one last Christmas together. Fantasy drama, starring Michael Keaton, Kelly Preston, Joseph Cross and Mark Addy.
Toy Story 2 (1999) BBC1 2:50pm-4:20pm (1 hour 30 minutes)
Cowboy doll Woody is stolen by an unscrupulous toy collector, who knows he is worth a fortune as a collectible, prompting fearless Space Ranger Buzz Lightyear to lead a daring across-town mission to rescue him. However, Woody is tempted to spend his life languishing in the safety of a museum rather than face the prospect of his owner growing up. Animated sequel, featuring the voices of Tom Hanks, Tim Allen, Joan Cusack and Kelsey Grammer.
Jingle All the Way (1996) Channel 4 3:05pm-4:50pm (1 hour 45 minutes)
A workaholic father tries to make up for his perpetual absence from home by promising to buy his son a hugely popular action figure for Christmas – little realising every other father in town has the same idea. Comedy, starring Arnold Schwarzenegger, Sinbad, Jake Lloyd, Rita Wilson, Robert Conrad and Phil Hartman.
Miracle on 34th Street (1994) Channel 4 5:50pm-8:00pm (2 hours 10 minutes)
A woman raises her six-year-old daughter to believe that Santa Claus does not exist, but they both have a change of heart after meeting a department store Father Christmas who claims to be the man himself. When the kindly fellow is accused of being a charlatan, his new friends engage a lawyer to prove his true identity. Remake of the 1947 family drama, with Richard Attenborough, Elizabeth Perkins, Mara Wilson and Dylan McDermott.
The Shadow (1994) Sony Movie Channel 6:35pm-9:00pm
A masked hero uses his mysterious mental powers to fight evil and faces his deadliest enemy in the shape of a descendant of warlord Genghis Khan, whose formidable psychic abilities are a match for his adversary's and who is bent on annihilating New York with a nuclear device. Superhero adventure set in the 1930s, starring Alec Baldwin, John Lone, Penelope Ann Miller, Peter Boyle, Ian McKellen and Tim Curry.
Scrooge (1970) Channel 5 6:45pm-9:00pm
Hard-hearted Victorian miser Ebenezer Scrooge refuses to join in with the spirit of the festive season – until a succession of spectral visitors turn up to teach him the error of his ways. Musical adaptation of Charles Dickens' classic A Christmas Carol, starring Albert Finney, Alec Guinness, Kenneth More, Edith Evans and Paddy Stone.
Species II (1998) ITV4 9:00pm-10:55pm
An astronaut returns from a mission transformed into a deadly alien and determined to propagate his species. To combat the threat, scientists resurrect a female creature of the same race – but they have no way of knowing where her loyalties will lie. Sci-fi thriller sequel, starring Natasha Henstridge, Michael Madsen, Marg Helgenberger and Mykelti Williamson.
Die Hard (1988) Channel 4 10:00pm-12:35am (2 hours 35 minutes)
New York cop John McClane visits Los Angeles to see his family over the Christmas holiday. Stopping off at his wife's place of work, he realises armed men have taken over the building and are holding the corporation's staff to ransom – and only he has the ability to fight back. Action thriller, starring Bruce Willis, Alan Rickman and Bonnie Bedelia.
Sleepy Hollow (1999) Channel 5 11:10pm-12:55am (1 hour 45 minutes)
A sceptical 18th-century detective is sent to a small hamlet supposedly terrorised by a demonic headless horseman who decapitates his victims. The investigator refuses to believe in the supernatural, convinced a human killer is behind the murders – but the legend proves to be all too true. Tim Burton's gothic horror, starring Johnny Depp, Christina Ricci, Miranda Richardson and Christopher Walken.
Whatever you're up to this weekend, remember to take a break and grab a cuppa. You won't regret it.