Spinning away like a CD in your CD player, we're grabbing retro movies from all directions and hitting a bit play button on this weekend! Create your perfect playlist from our top retro movie picks and glide through the weekend in total style!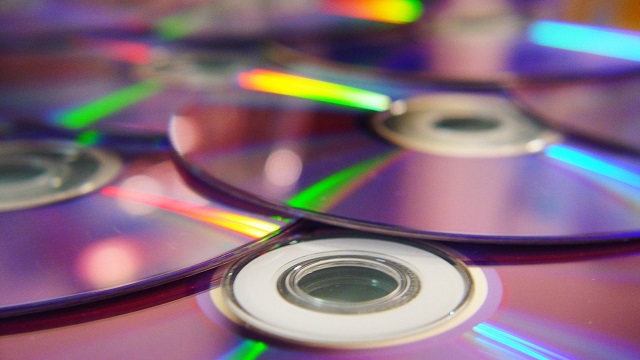 SATURDAY 14th August
Father of the Bride (1991) Channel 5 1:30pm-3:45pm
A doting dad is taken aback when his daughter announces she is getting married and is thrown into a whirlwind of increasingly complicated wedding plans, a struggle to live up to the expectations of his wealthy future in-laws and the sad realisation that his little girl has grown up. A remake of the 1950s comedy, with Steve Martin, Diane Keaton, Kimberly Williams and Martin Short.
Home Alone 3 (1997) Film4 2:40pm-4:45pm
Cheeky eight-year-old Alex Pruitt is delighted to be given a remote-controlled toy car by his neighbour – unaware it contains a stolen microchip. A gang of crooks heads to Alex's town with the intention of recovering the valuable item, but the resourceful youngster has prepared for their arrival with a series of nasty booby-traps. Comedy sequel, starring Alex D Linz, Olek Krupa, Rya Kihlstedt and Lenny von Dohlen.
Father of the Bride Part II (1995) Channel 5 3:45pm-5:55pm
A put-upon father has just got used to his daughter being married when he learns she is pregnant. Thrown into a mid-life crisis, he impulsively sells his house so he and his wife can buy the seafront retreat they had always dreamed about – only for responsibility to come crashing back on him when his wife reveals she is also expecting. Comedy sequel, starring Steve Martin and Diane Keaton.
Shrek 2 (2004) ITV2 4:55pm-6:40pm
The grouchy ogre and his new wife Princess Fiona set out on a journey to meet her parents. However, the king and queen are less than impressed with their daughter's choice of husband, while a conniving fairy godmother is determined to make sure her own son gets to marry the princess. Animated adventure sequel, with the voices of Mike Myers, Cameron Diaz, Eddie Murphy, Antonio Banderas, John Cleese, Julie Andrews, Jennifer Saunders and Rupert Everett.
Continue reading "The Weekly Retro Movie Rundown – 440"