Get the playlists and snacks at the ready, it's a bank holiday road trip! Wherever your bank holiday adventures take you, be sure to take as many mental pictures as you do digital ones and make the most of every single thing.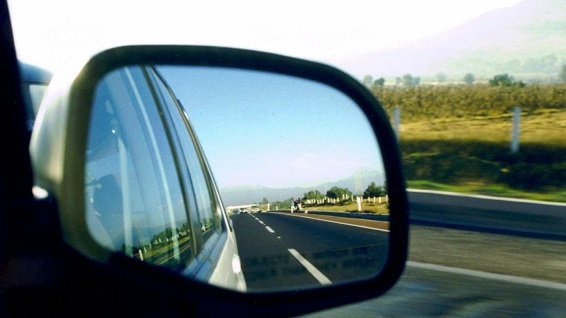 SATURDAY 29th May
Star Trek (2009) Film4 6:20pm-8:50pm
The trainee crew members of the starship Enterprise embark on their maiden flight, which pits them against a Romulan commander from the future who is planning horrific revenge on those he blames for a tragedy in his own time. Sci-fi adventure based on the original TV series, starring Chris Pine, Zachary Quinto, Eric Bana, Zoe Saldana and Leonard Nimoy.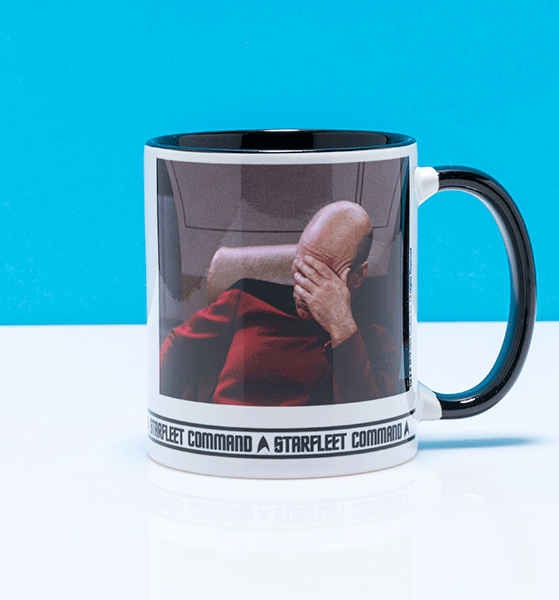 .
Solaris (2002) GREAT! movies 6:55pm-9:00pm
A psychiatrist arrives on a space station to investigate the death of its commanding officer but subsequently starts to experience frightening visions of his late wife – which seem all too real and force him to question his sanity. Sci-fi drama, directed by Steven Soderbergh and based on Stanislaw Lem's novel, starring George Clooney, Natascha McElhone, Viola Davis, Jeremy Davies and Ulrich Tukur.
A View to a Kill (1985) ITV4 8:00pm-10:45pm
James Bond clashes with a megalomaniac international businessman plotting a global takeover of the computer industry by engineering a devastating earthquake in California's Silicon Valley – and killing millions in the process. Spy adventure, starring Roger Moore in his final appearance as 007 alongside Christopher Walken, Grace Jones, Tanya Roberts and Patrick Macnee.
Twister (1996) 5STAR 9:00pm-11:15pm
A storm-chaser and her estranged husband are brought together in a joint project to monitor the path of an oncoming tornado – but the pair face a race against the clock as a rival government-backed group with hi-tech resources tries to beat them to it. Action thriller, starring Helen Hunt, Bill Paxton, Cary Elwes, Jami Gertz and Philip Seymour Hoffman.
The Hobbit: An Unexpected Journey (2012) Film4 9:00pm-12:20am
Unassuming hobbit Bilbo Baggins is pulled out of his comfortable life when Gandalf the wizard volunteers him for a dangerous quest. He joins a party of dwarves who are on a mission to reclaim their lost homeland, which has been taken over by a dragon. When the group journeys into the Misty Mountains, Bilbo becomes separated from the dwarves and falls into a cave, where he finds himself confronted by Gollum and forced to play a riddle game. It is set in Middle-earth 60 years before the events of The Lord of the Rings and is the first part of Peter Jackson's fantasy adventure trilogy based on JRR Tolkien's novel, starring Martin Freeman, Ian McKellen, Richard Armitage, James Nesbitt, Ken Stott, Cate Blanchett, Ian Holm and Christopher Lee.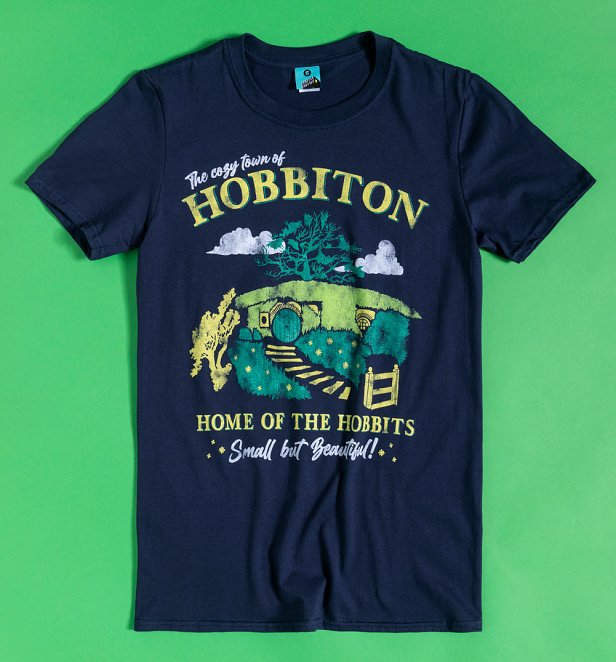 .
True Lies (1994) E4 10:00pm-12:55am
A seemingly ordinary computer salesman leads a double life as a secret agent battling international terrorism. His naive wife is unaware of his dual employment and goes in search of adventure – only to end up in the clutches of terrorists who have stolen a nuclear weapon. James Cameron's action-comedy, starring Arnold Schwarzenegger, Jamie Lee Curtis and Tom Arnold.
Avengers: Age of Ultron (2015) BBC One 10:45pm-1:10am
The superhero team faces a threat from within when Iron Man creates an artificial intelligence to take their place protecting the world. The android grows resentful of his creators, and decides his mission is best accomplished by wiping out the human race. Meanwhile, two vengeful superpowered twins seek to turn the Avengers against each other. Sci-fi adventure sequel, starring Robert Downey Jr, Chris Hemsworth, Chris Evans and Scarlett Johansson.
SUNDAY 30th May
The Towering Inferno (1974) ITV4 3:40pm-6:55pm
The world's tallest building goes up in flames during the opening celebrations. While the architect who designed the skyscraper tries to save the party-goers trapped on the 135th floor, a fire chief leads a valiant attempt to fight the blaze. Disaster movie, starring Paul Newman, Steve McQueen, Faye Dunaway, William Holden, Fred Astaire, Richard Chamberlain, Susan Blakely and Robert Vaughn.
Home Alone 2: Lost in New York (1992) Film4 3:55pm-6:20pm
Hapless youngster Kevin somehow manages to catch the wrong plane and finds himself heading for New York, while his family jets off to Florida. Having got his hands on his father's credit card, he is enjoying the good life staying in a luxury hotel – until he bumps into two familiar burglars with an axe to grind. Comedy sequel, starring Macaulay Culkin, Joe Pesci, Daniel Stern, Brenda Fricker and Tim Curry.
Phenomenon (1996) GREAT! movies 4:40pm-6:35pm
An unassuming car mechanic observes a peculiar bright light one evening on the way home from a bar and finds himself transformed into a genius with telekinetic powers. However, he is unprepared for the problems that lie ahead, as he struggles to woo a divorced single mother while coping with his new-found gift. Fantasy drama, starring John Travolta, Kyra Sedgwick, Forest Whitaker and Robert Duvall.
Jurassic Park (1993) Channel 5 5:10pm-7:30pm
Scientists are given a sneak preview of a safari park inhabited by genetically engineered dinosaurs created by an eccentric tycoon. However, it all goes wrong when a greedy employee sabotages the security systems, allowing the prehistoric beasts to roam free and hunt the visitors. Steven Spielberg's action-adventure, starring Sam Neill, Laura Dern, Jeff Goldblum, Richard Attenborough and Samuel L Jackson.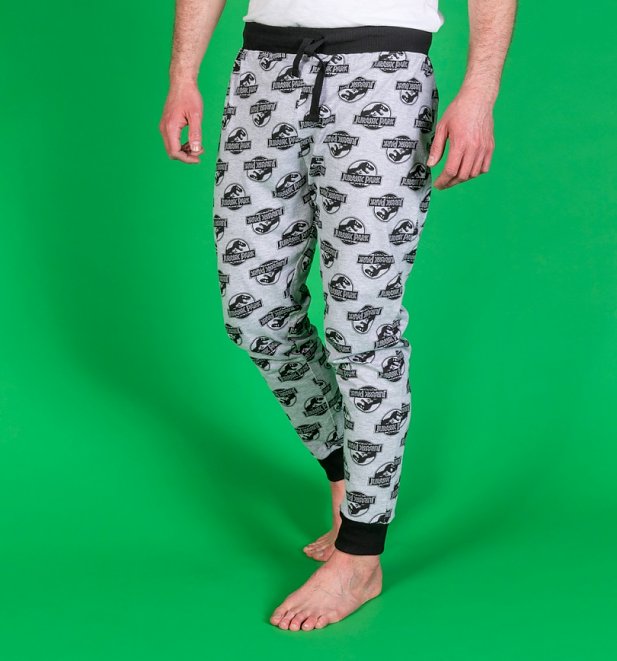 .
Charlie's Angels (2000) 5STAR 4:55pm-6:55pm
Three private investigators are recruited to rescue a computer genius from the clutches of a rival. They discover there is more at stake than they thought, as the captive genius has created a dangerous piece of software that must not fall into the wrong hands. Action-adventure, based on the TV series, starring Cameron Diaz, Drew Barrymore, Lucy Liu and Bill Murray.
Star Trek Into Darkness (2013) Film4 6:25pm-9:00pm
Captain Kirk and the crew of the starship Enterprise are sent on a clandestine mission into enemy territory to track down the rogue Starfleet agent behind a terrorist attack on Earth. However, the assignment brings to light a hidden threat from within their own organisation. Sci-fi adventure sequel, starring Chris Pine, Zachary Quinto and Benedict Cumberbatch.
Smokey and the Bandit II (1980) ITV4 6:55pm-9:00pm
The maverick haulier must overcome a crisis of confidence when he and his friends are hired to transport a pregnant elephant to Texas, a mammoth task that proves far from easy, especially with their old enemy in hot pursuit. Road comedy, with Burt Reynolds, Jackie Gleason, Jerry Reed, Dom DeLuise and Sally Field.
Dante's Peak (1997) 5STAR 6:55pm-9:00pm
A vulcanologist's suspicions that a long-dormant volcano is about to erupt turn out to be true, prompting him to race against time to save the community standing in its way – and clash with local government officials weighing his predictions against the loss in tourism revenue. Disaster movie, starring Pierce Brosnan, Linda Hamilton, Elizabeth Hoffman and Charles Hallahan.
Bad Boys (1995) Dave 9:00pm-11:25pm
Detectives Mike Lowrey and Marcus Burnett search for a $100million heroin consignment brazenly stolen by a French drug kingpin from the police evidence room. However, after a mix-up over a phone call from a potential witness, each cop has to assume the other's identity – Lowrey becoming the henpecked family man and Burnett the playboy. Michael Bay's action thriller, starring Will Smith, Martin Lawrence, Tea Leoni, Tcheky Karyo and Theresa Randle.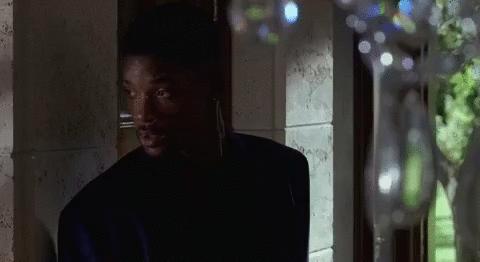 .
Airplane! (1980) ITV4 9:00pm-10:50pm
The passengers on board an ill-fated airliner become increasingly jittery when the flight crew flounder during a food-poisoning crisis. As ground control personnel struggle heroically to ensure the plane lands safely, a traumatised war veteran must face his fear to take the controls. Spoof disaster movie, starring Robert Hays, Leslie Nielsen, Robert Stack and Lloyd Bridges.
The Hobbit: The Desolation of Smaug (2013) Film4 9:00pm-12:10am
The party of dwarves and their hobbit ally continue the quest to reclaim their lost kingdom, journeying through the forest home of ancestral enemy the elves and finally facing the dragon that drove them from their home. Meanwhile, Gandalf the wizard investigates the rise of Necromancer, a mysterious dark power residing in Dol Guldur with the ability to summon the spirits of the dead. Part two of Peter Jackson's fantasy adventure trilogy based on JRR Tolkien's novel, starring Martin Freeman, Ian McKellen, Richard Armitage and Orlando Bloom, with Luke Evans, Evangeline Lilly and Benedict Cumberbatch.
Moonstruck (1987) BBC Two 10:00pm-11:40pm
An Italian-American widow agrees to marry an older man – only to fall head over heels in love with his younger brother, leaving her facing an impossible choice. Romantic comedy, starring Cher in an Oscar-winning role, with Nicolas Cage, Olympia Dukakis and Danny Aiello.
The Fast and the Furious (2001) ITV2 9:00pm-11:05pm
In a move to identify suspected hijackers, an undercover police officer infiltrates the high-octane world of illegal late-night street racing by rival gangs. He is befriended by a champion driver, but when he also forms a bond with the racer's sister, he is pitched into a conflict of loyalties. Thriller, starring Vin Diesel, Paul Walker, Michelle Rodriguez and Jordana Brewster.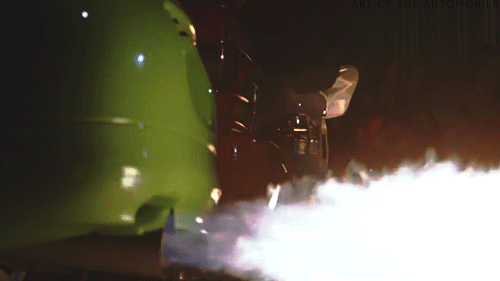 MONDAY 31st May
Practical Magic (1998) Channel 5 1:25pm-3:30pm
Two chalk-and-cheese sisters, descended from a long line of white witches, are determined to lift the curse that has burdened all the females of the family for generations – namely, that any man who falls in love with them will suffer an untimely death. Fantasy, starring Sandra Bullock, Nicole Kidman, Stockard Channing, Dianne Wiest and Aidan Quinn.
The Simpsons Movie (2007) Film4 3:00pm-4:45pm
Homer unwittingly pollutes Lake Springfield, so the US government decides to isolate the city underneath a giant dome. The Simpsons manage to escape and plan to start a new life in Alaska – but learn Springfield is about to be destroyed, and return to save their friends. With the voices of Dan Castellaneta, Julie Kavner, Nancy Cartwright and Yeardley Smith.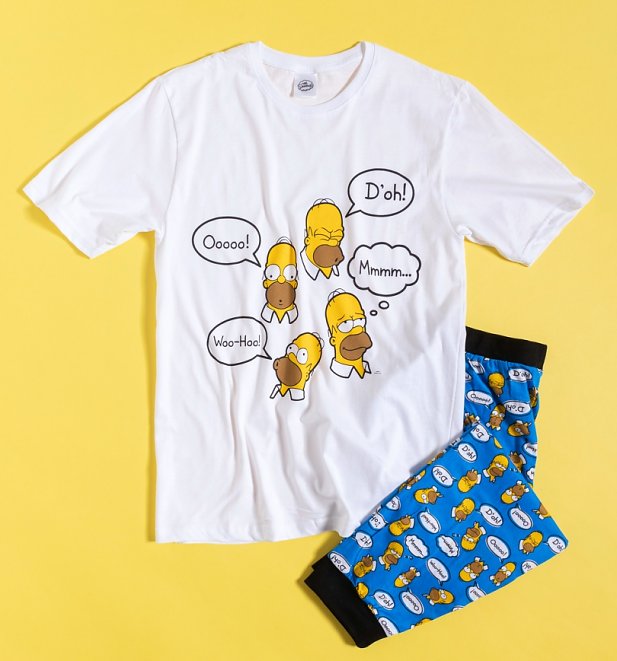 .
Coco (2017) BBC One 3:00pm-4:35pm
A Mexican boy longs to be a guitarist, despite his family hating music. During the Day of the Dead festivities, he gets transported to the land of the dead, and with the help of a cunning skeleton, hopes to find his ancestor and learn the secrets of his family's history. Animated fantasy, with the voices of Anthony Gonzalez and Gael Garcia Bernal.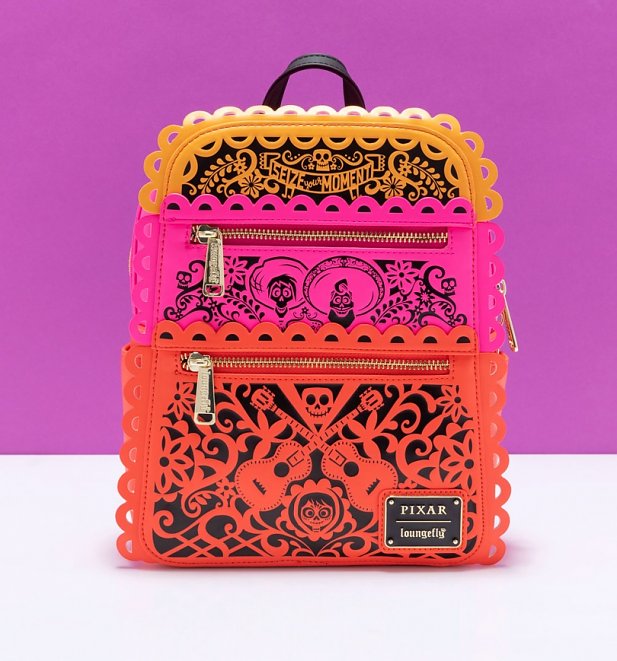 .
Kindergarten Cop (1990) Channel 4 3:10pm-5:20pm
A tough detective is forced to pose as a preschool teacher in a bid to capture a drug dealer whose son is one of the pupils. However, his biggest challenge turns out to be controlling a class full of five-year-olds. Comedy, starring Arnold Schwarzenegger, Penelope Ann Miller, Linda Hunt, Pamela Reed and Richard Tyson.
Six Days Seven Nights (1998) GREAT! movies 2:40pm-4:45pm
A headstrong fashion journalist and a grouchy pilot find themselves stranded on a desert island, and face a series of dangers as they struggle to survive. However, the bickering castaways' initially hostile feelings soften with the passage of time. Romantic adventure, starring Harrison Ford, Anne Heche, David Schwimmer and Jacqueline Obradors.
Crocodile Dundee (1986) Film4 4:45pm-6:40pm
A New York reporter searches the Australian Outback for a maverick hunter with a legendary reputation and invites the adventurer back to America. But the die-hard Aussie needs to draw on all his survival skills to adjust to life in the urban jungle. Comedy adventure, written by and starring Paul Hogan, with Linda Kozlowski, John Meillon and Mark Blum.
Volcano (1997) GREAT! movies 4:45pm-6:50pm
A river of molten lava spews from an erupting volcano onto the streets of Los Angeles, prompting the head of a crisis agency to team up with an intrepid scientist in a frantic and dangerous bid to save the city's residents. Disaster thriller, starring Tommy Lee Jones, Anne Heche, Gaby Hoffmann, Keith David and Don Cheadle.
Chicken Run (2000) ITV 5:55pm-7:30pm
A headstrong chicken and her fellow fowls ponder how to escape from a grim Yorkshire farm before the evil farmer's wife can turn them into pies. Luckily, help arrives in the form of a heroic American rooster who promises to show them how to fly. Nick Park's animated comedy, with the voices of Mel Gibson, Julia Sawalha, Miranda Richardson and Jane Horrocks.
Star Trek Beyond (2016) Film4 6:40pm-9:00pm
The USS Enterprise sets out on a rescue mission which turns out to be a deadly trap set by a mysterious warlord. The crew are left stranded on an unexplored planet and join forces with a fugitive alien scavenger to find a way off the hostile world and prevent a terrible weapon from being unleashed upon the galaxy. Sci-fi adventure, starring Chris Pine, Zachary Quinto and Idris Elba.
Skyfall (2012) ITV2 7:30pm-10:15pm
James Bond pursues a mysterious criminal mastermind who has orchestrated a terrorist attack on MI6 headquarters and exposed the identities of undercover agents around the world. The trail leads to a rogue former operative who has a personal vendetta against the intelligence organisation's leader M – who is also facing calls to retire. Sam Mendes directs the 23rd instalment in the spy franchise, starring Daniel Craig as 007, with Javier Bardem, Judi Dench, Ralph Fiennes, Naomie Harris and Ben Whishaw.
Stir Crazy (1980) GREAT! movies classic 9:00pm-11:20pm
Two unemployed New Yorkers travel to California in search of fame and fortune. Instead, the hapless duo end up clocking on for a 125-year stint in jail for a bank robbery they did not commit – until a prison rodeo presents them with the chance to make a daring escape. Comedy directed by Sidney Poitier, starring Richard Pryor, Gene Wilder, JoBeth Williams, Craig T Nelson and Georg Stanford Brown.
The Hobbit: The Battle of the Five Armies (2014) Film4 9:00pm-11:50pm
Dwarf king Thorin reclaims control of his homeland, but his descent into madness places him on the brink of war with his human and elven allies. As Thorin's Hobbit friend Bilbo tries to save the tormented ruler from himself, a vast horde of orcs gathers to destroy them all. Conclusion of the fantasy adventure trilogy, starring Martin Freeman, Richard Armitage, Ian McKellen, Luke Evans and Orlando Bloom.
Whatever you're up to this bank holiday weekend, find the fun!