Miffy may look as young as ever, but she's celebrating her 66th birthday this week and we're celebrating with a brand new collection inspired by her timeless style.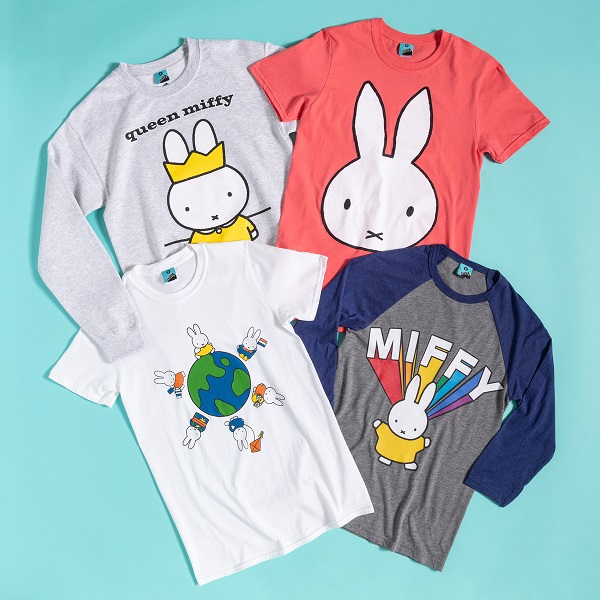 .
Just "two dots and a little cross", the face of Miffy is beloved by millions around the world and has been entrancing kids and grownups alike ever since her first appearance in 1953.
Our newest Miffy clothing designs celebrate her instantly recognisable style, featuring the legendary Dick Bruna's trademark bold outlines and bright primary colours.
If Miffy is Queen of your heart, you'll adore this classic Queen Miffy Purple Marl Fitted T-Shirt featuring a royally gorgeous print of the little Dutch rabbit first drawn by Dick Bruna over 65 years ago.
Continue reading "Many Hoppy Returns! Celebrate Miffy's Birthday With Our Exclusive New Clothing!"