Another week gone and another weekend full of wholesome movie goodness. If the weather's bad, so be it, you can stay in with us film nerds huddled on the couch eating popcorn and Skittles, drinking Coke and wearing a retro movie t-shirt. If the jolly sun comes out then make the most of it while you can. However you choose to spend this weekend just enjoy yourselves. Have a happy retro weekend!
SATURDAY 7th JULY
Raiders of the Lost Ark (1981) BBC1 6:30pm-8:20pm (1 hour 50 minutes)
Intrepid archaeologist Indiana Jones goes in search of the legendary Ark of the Covenant, a biblical artefact of devastating power. His quest leads him to Egypt, where the Nazis are plotting to use the Ark's power to further Hitler's plans for world domination – aided by Jones' deceitful French rival. Steven Spielberg's action adventure, with Harrison Ford, Karen Allen, Paul Freeman and John Rhys-Davies.
Green Lantern (2011) Sky Movies Premiere 8:00pm-10:00pm (2 hours )
A cocky test pilot is given a mysterious ring by a dying alien and transported to another world, where he learns he has been recruited into a galactic peacekeeping organisation. He trains to use the incredible powers the ring grants him, and returns to Earth to defend it from a powerful force that feeds on fear. Sci-fi adventure, starring Ryan Reynolds, Blake Lively, Peter Sarsgaard and Mark Strong
The Fugitive (1993) ITV3 11:00pm-1:15am (2 hours 15 minutes)
A doctor is wrongly accused of his wife's murder and forced to go on the run in a bid to prove his innocence – but his efforts to find the mysterious one-armed man he believes is the real killer are hampered by a tenacious US marshal. Thriller, starring Harrison Ford, an Oscar-winning Tommy Lee Jones, Sela Ward, Julianne Moore and Joe Pantoliano
The Witches of Eastwick (1987) ITV3 11:00pm-1:15am (2 hours 15 minutes)
Three single women dabble in magic to conjure up the perfect lover, and unintentionally summon Satan himself, who seduces them one by one. They come to realise the danger the lecherous devil presents and decide to end their relationships, but the infernal rogue does not take kindly to rejection. Fantasy comedy based on John Updike's novel, with Jack Nicholson, Cher, Michelle Pfeiffer and Susan Sarandon.
SUNDAY 8th JULY
Herbie Rides Again (1974) BBC2 London 3:30pm-4:55pm (1 hour 25 minutes)
The intrepid Volkswagen Beetle with a mind of his own is living in the care of a kindly widow, his racing career now behind him. He helps quash the plans of a greedy firm of property developers and keep his elderly owner from losing her beloved home. Disney comedy sequel to The Love Bug, starring Helen Hayes, Stefanie Powers, Keenan Wynn and John McIntire
Batteries Not Included (1987) ITV2 4:05pm-6:15pm (2 hours 10 minutes)
A fleet of tiny alien spacecraft intervenes to help the residents of a run-down Manhattan brownstone tenement stop greedy developers from demolishing their homes. However, the miniature flying saucers have the odds stacked against them as they bravely do all they can to save the day. Sci-fi fantasy, starring Jessica Tandy, Hume Cronyn, Frank McRae and Elizabeth Pena.
Ghostbusters (1984) Channel 5 6:00pm-8:00pm (2 hours )
Three eccentric scientists put their hi-tech gadgetry and knowledge of the paranormal to money-making use by setting up in business as freelance ghost catchers. A musician calls them in to investigate when she sees strange creatures in her kitchen, only to end up possessed. As the spook-hunting team members deal with an attempt to shut their operation down, they discover an evil demonic entity is being summoned into existence and it falls to them to stop this creature from destroying the world. Supernatural comedy adventure, starring Bill Murray, Dan Aykroyd, Harold Ramis, Sigourney Weaver, Ernie Hudson and Rick Moranis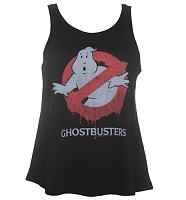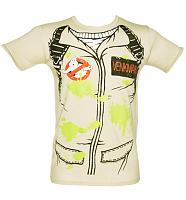 The Running Man (1987) Channel 4 11:05pm-12:55am (1 hour 50 minutes)
A helicopter pilot is framed for the murder of starving civilians – and ends up being forced to take part in a brutal TV game show in which a succession of gadget-wielding killers hunt him on the streets of Los Angeles. Sci-fi action adventure, starring Arnold Schwarzenegger, Yaphet Kotto, Maria Conchita Alonso and Richard Dawson
Herbie and Ghostbusters – what more do you need on a lazy Sunday??!!
See you again same time next week for more retro movie good times.