Well it's all over now folks! We've had a real blast this past week running this fantastic competition and here's the news you've all been waiting for!
You've all been VERY busy clicking away via our various entry methods; tweeting, commenting, following  and liking in your thousands and we would like to say a massive THANK YOU to absolutely everyone who took the time to enter. Such an amazing response as always and we really appreciate people getting involved with us and our partners.
The Prizes
Just in case you missed it, here's another little look at what's up for grabs to our three lucky winners….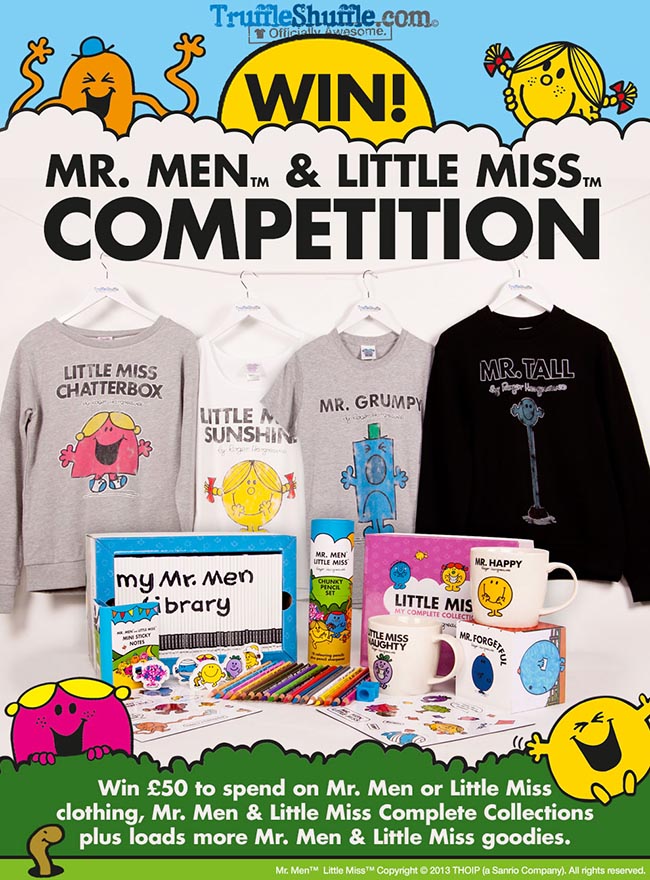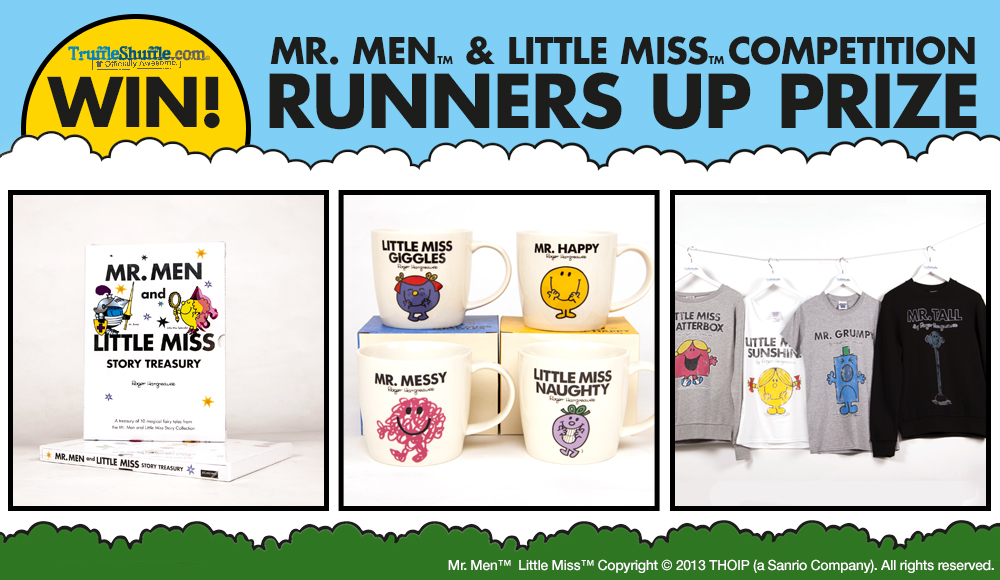 How our lucky winners are chosen…
Our competition was run through RaffleCopter who have collected all the various entries and added them into a big competition hat of sorts. The winners are then picked completely at random by their clever system to ensure everything is completely fair. Easy as that!
THE WINNERS!
1st Prize goes to….Zoë Warren
2nd & 3rd Prizes go to….Amy Vickery-Sabine & Johanne Hurst
Congratulations!!
We're currently contacting you lucky lot via email or the entry method you used to arrange the prize selections and delivery so pretty please get back to us ASAP and we'll get everything packed up and sent to you right away.
Thanks again everyone and especially to the wonderful people at Egmont for their support and for making it all possible. And for those of you who weren't our lucky winners this time, never fear – you can still get your hands on all our amazing Mr Men and Little Miss T-Shirts, Clothing, Gifts and goodies here!
Stay tuned for more amazing comps like this as well as our weekly Friday Facebook comps where you can win £25 spending money each week. See you there soon!
xoxo