Sure to always bring plenty of drama, cunning and a good cackle or two, the darker side of Disney is one you just love to hate!
With totally iconic characters like Evil Queen, Ursula, Maleficent and Cruella de Vil, surely Disney just wouldn't be the same without the naughty to it's nice.
Celebrating these true misunderstood Disney icons, we've been working away to bring you an amazing collection of Disney Villains merchandise including  Disney Clothing, homewares, accessories, gifts. Take a walk on the dark side and check out some of our top picks… if you dare!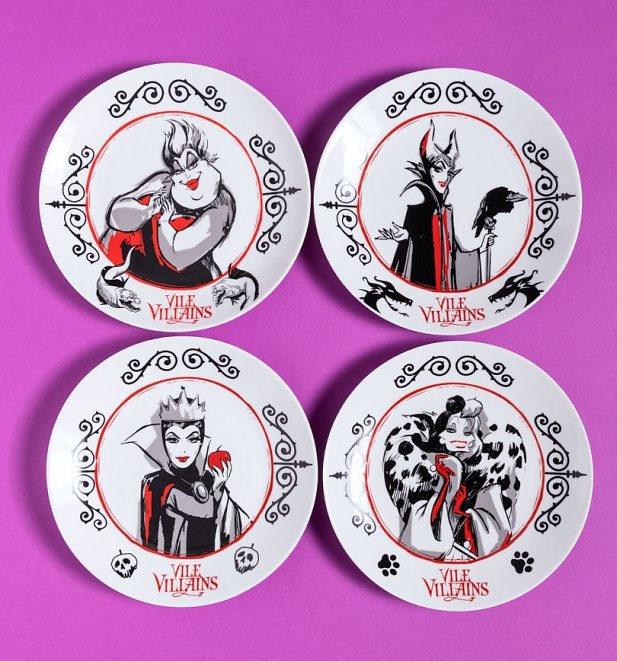 You'll be dining with some truly 'bad', yet somehow totally rad, company with these Disney Villains Plates featuring Cruella, Ursula, Maleficent and the Evil Queen!
Continue reading "Perfectly Wicked Disney Villains Merchandise At TruffleShuffle"