Embrace the magical glory days of My Little Pony with this nostalgic collab from US brand Unique Vintage. The collection features frolicking retro ponies in delightful, dreamy prints on a swing skirt, t-shirt, dress and headscarves. You'll find it hard to say neigh.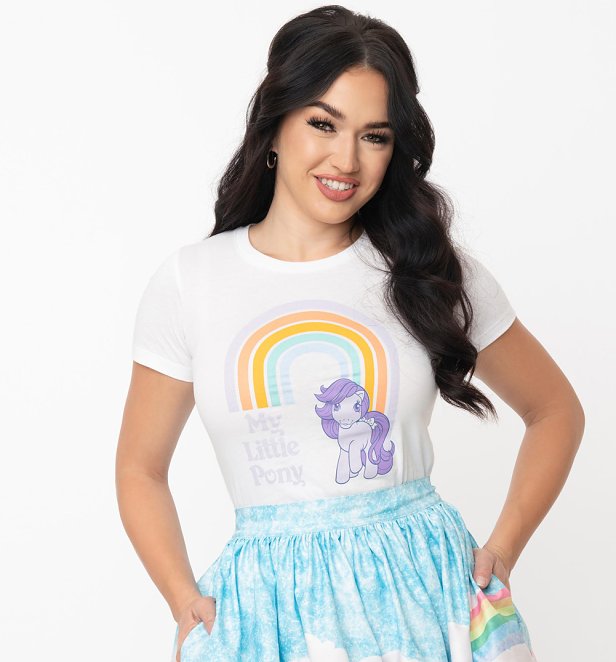 'Blossom keeps busy digging in her beautiful garden – as well as chasing cotton candy out of it! The ponies say that all the colours of the rainbow are reflected in her lovely flowers.'
Awww, this Unique Vintage My Little Pony T-Shirt takes us back. Featuring a retro print of Blossom alongside a rainbow, it's one of the prettiest things we've ever seen. It's blooming marvellous!