TruffleShuffle were so excited to spot the amazing Jorgie Porter AKA ice skating (Mc)Queen (do you see what we did there?!!) wearing not just one but two of our My Little Pony t-shirts recently while rehearsing for ITV's Dancing On Ice. The first tee we spotted was the fab Ladies Always Chasing Rainbows My Little Pony T-Shirt from TruffleShuffle £20!
Still showing her love for the ponies, the following week Jorgie was spotted in hair and makeup getting ready for the live show wearing our Ladies My Little Pony Stripes T-Shirt from TruffleShuffle £20!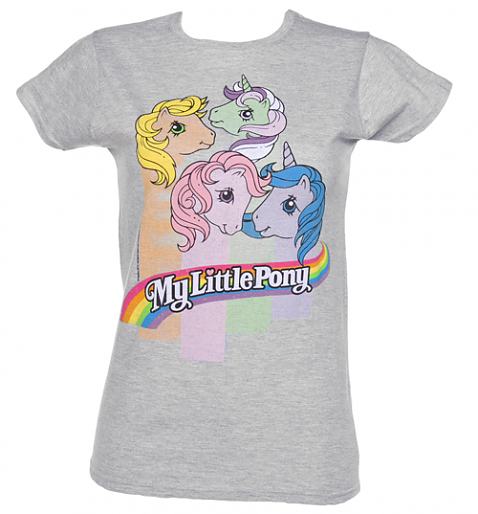 Our tees are the perfect rehearsal attire and we think Hollyoaks star Jorgie looks just gorgeous in both of them. If you fancy recreating the style without the need to learn to skate you can see the whole My Little Pony collection here!
With her professional skating partner Matt Evers, Jorgie is looking like the favourite to win this series and with her clear love of the 80's classics, she is certainly our fave! You can catch Jorgie in action on Saturday and Sunday evenings on ITV1, we will definitely be looking out for some more of our tees, this girl's got great taste!
Good luck to Jorgie and Matt