It's back! Quicker than The Flash to the bar at last orders, another retro movie rundown is here and is sure to take your weekend to whoooole new levels! Kick back and enjoy our top picks hitting the small screen!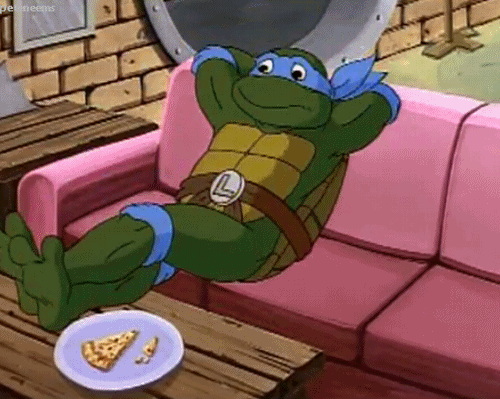 SATURDAY 22nd September
The Indian in the Cupboard (1995) Film4 11:00am-1:00pm
A nine-year-old boy is given an old cupboard and a toy Iroquois Indian for his birthday – but when he puts the figure inside the cupboard, he is astonished to see it come to life. He repeats the experiment with more of his toys, and realises he is creating real people – and is responsible for their wellbeing. Children's fantasy, with Hal Scardino, Litefoot and Steve Coogan.
Ace Ventura: When Nature Calls (1995) 5STAR 2:50pm-4:35pm
The eccentric pet detective is coaxed out of self-imposed exile in a Buddhist monastery to visit Africa and help search for a sacred white bat. However, his unique investigative talents are tested to the limits as he faces a race against time to find the missing creature and prevent a tribal war. Comedy sequel, starring Jim Carrey, Simon Callow and Bob Gunton.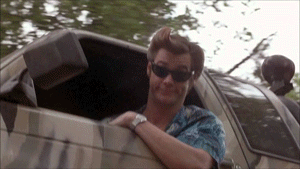 .
Rocky IV (1985) ITV4 9:00pm-11:05pm
The Italian Stallion agrees to help former champion Apollo Creed train for a match against a seemingly invincible boxer from the Soviet Union, only to see his friend die as a result of injuries sustained in the fight. Rocky vows to avenge him, and prepares to take on the Russian heavyweight in his own country. Drama sequel, directed by and starring Sylvester Stallone. With Dolph Lundgren, Talia Shire, Carl Weathers and Brigitte Nielsen.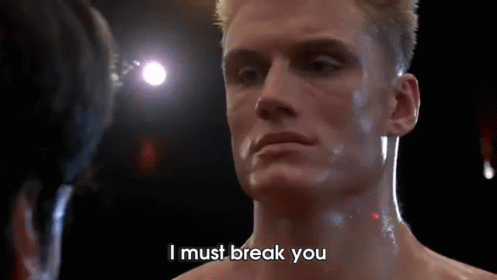 .
Die Hard 2 (1990) E4 9:00pm-11:25pm
Tough cop John McClane arrives at an airport to pick up his wife, but finds himself plunged into a bloody life-or-death struggle. He must battle terrorists who have seized control of the terminal as part of a campaign to secure the release of a convicted drug baron. Action thriller sequel, starring Bruce Willis, Bonnie Bedelia, William Sadler, Franco Nero and William Atherton.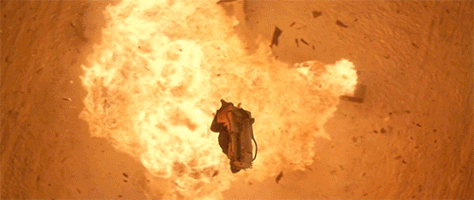 .
Enemy of the State (1998) Sony Movie Channel 9:00pm-11:45pm
A chance encounter with an old friend derails a successful lawyer's fast-track career, plunging him headlong into a deadly game of cat and mouse with relentless government agents capable of anticipating his every move. He quickly realises the only way to save his own life is to expose the truths his pursuers seem so intent on covering up, and seeks out a former intelligence agent to take them on at their own game. Thriller, starring Will Smith, Gene Hackman, Jon Voight and Lisa Bonet.
Gone in 60 Seconds (2000) 5Spike 9:00pm-11:20pm
A veteran car thief is forced out of retirement to steal 50 top-of-the-range vehicles in exchange for his brother's life. While his sibling is held hostage by a sadistic gangster, he asks his former cronies to help – but with the clock ticking and just a few days remaining to pull off the daunting task, their chances of success are hanging by a thread. Thriller, starring Nicolas Cage, Angelina Jolie, Giovanni Ribisi and Robert Duvall.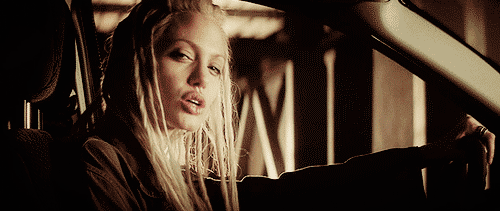 .
Austin Powers: International Man of Mystery (1997) 10:00pm-12:00am
A velvet-clad, sex-crazed secret agent from the 1960s agrees to be put into a state of suspended animation after his arch-enemy escapes justice. Thirty years later he is defrosted to do battle with the power-mad villain again, but the mission proves nearly as daunting for him as getting to grips with 1990s social values. Spoof spy adventure, with Mike Myers, Elizabeth Hurley, Mimi Rogers, Michael York and Robert Wagner.
SUNDAY 23rd September
The Flintstones in Viva Rock Vegas (2000) ITV2 1:05pm-2:55pm
Young courting couples Fred and Wilma, and Barney and Betty are invited to stay at a luxury casino in the Stone Age gambling capital. Owner Chip Rockefeller is bent on stopping Fred proposing to wealthy Wilma, because he wants to marry her himself for the money and settle his debts. Family comedy prequel, with Mark Addy, Stephen Baldwin, Joan Collins, Alan Cumming, Kristen Johnston and Jane Krakowski.
Fun Fact: The creators of the original animated series, William Hanna and Joseph Barbera, can be seen briefly during the wedding scene at the end of the picture. There's one quick shot of the two of them together singing along to the Flintstones theme song.
Phenomenon (1996) Sony Movie Channel 4:20pm-6:55pm
An unassuming car mechanic observes a peculiar bright light one evening on the way home from a bar, and finds himself transformed into a genius with telekinetic powers. However, he is unprepared for the problems that lie ahead, as he struggles to woo a divorced single mother while coping with his new-found gift. Fantasy drama, starring John Travolta, Kyra Sedgwick, Forest Whitaker and Robert Duvall.
Back to the Future Part II (1989) E4 6:50pm-9:00pm
Time-travelling teenager Marty McFly travels to the 21st century, where he has to save his children from a terrible fate. However, this proves to have unforeseen consequences when the future version of arch enemy Biff sees a chance to rewrite history for his own benefit, leaving Marty stuck in a twisted parallel universe. Sci-fi comedy sequel, starring Michael J Fox and Christopher Lloyd.
Back To The Future Merchandise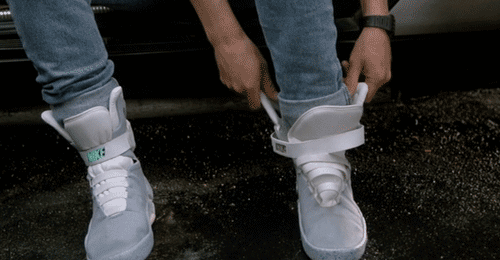 .
Signs (2002) Sony Movie Channel 6:55pm-9:00pm
A former clergyman who has lost his faith since his wife's death discovers a number of crop circles on his land. Initially believing them to be a prank, he gradually begins to suspect an alien invasion is at hand. As a series of strange and terrifying events takes place, he and his family are forced into hiding in their farmhouse, and must work together to survive. M Night Shyamalan's sci-fi thriller, starring Mel Gibson and Joaquin Phoenix.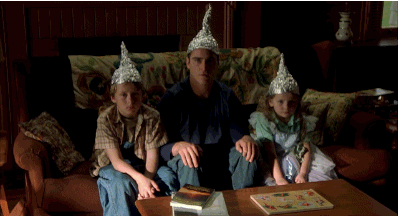 .
Con Air (1997) Sony Movie Channel 9:00pm-11:25pm
A parolee hitches a ride home on a maximum-security flight conveying some of America's deadliest criminals, and when they hijack the plane in mid-flight he is forced to intervene. Meanwhile, a US marshal has an ongoing battle on the ground to prevent the plane from being blown to pieces. Action thriller, starring Nicolas Cage, John Cusack, John Malkovich, Steve Buscemi, Ving Rhames and Colm Meaney.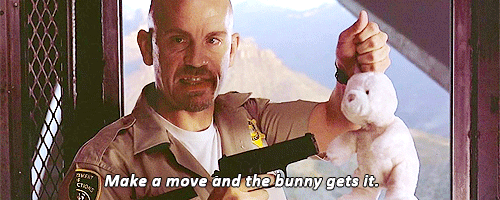 .
Rocky V (1990) ITV4 9:00pm-11:10pm
The heavyweight champion is forced into retirement due to brain damage inflicted in the ring, and finds his fortune has been lost on the stock market by his accountant. Returning to his working-class roots, he trains an up-and-coming fighter, only to see his protege turn against him. Drama sequel, starring Sylvester Stallone, Talia Shire and real-life boxer Tommy Morrison.
Whatever you're up to this weekend, keep dry and keep on truckin'.
Great balls of fire! With another short week done, it's quickly time once again to kick back and check in with some of our favourite characters ever to hit the screen. Covering action, comedy and even a touch of romance (be rude not to right?), sit back and enjoy out latest top picks of classic retro films heading your way this weekend. Enjoy!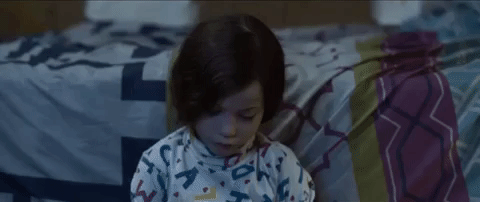 SATURDAY 1st September
Titanic (1997) 3:05pm-6:50pm
A party of explorers studying the sunken remains of the famous liner meets an elderly woman who was a passenger on the ill-fated maiden voyage. She recounts how she boarded the ship while on the brink of being forced into marriage by her family, and was stopped from killing herself by a penniless artist. She fell in love with her saviour, but the disaster on the horizon meant their time together was doomed to be short. James Cameron's Oscar-winning romantic drama, starring Kate Winslet, Leonardo DiCaprio, Billy Zane, Kathy Bates and Bill Paxton.

.
Big Daddy (1999) Dave 4:10pm-6:00pm
An immature 32-year-old is heartbroken when his girlfriend walks out on him. In a plan to win her back, he volunteers to look after his flatmate's five-year-old son, thus demonstrating he is finally ready to grow up. However, his ideas of childcare prove unconventional and chaos quickly ensues. Comedy, with Adam Sandler, Joey Lauren Adams, Jon Stewart, Josh Mostel, Leslie Mann, Rob Schneider and Kristy Swanson, alongside Steve Buscemi in a cameo role.
Star Wars: Episode VI – Return of the Jedi (1983) ITV2 5:20pm-8:00pm
The rebel heroes set out to rescue Han Solo from the clutches of alien gangster Jabba the Hutt before preparing for a decisive attack on the evil Empire. Meanwhile, Luke Skywalker faces a more personal battle in a final confrontation with Darth Vader that leads him to the inner sanctum of the Emperor himself. Conclusion of the original sci-fi trilogy, starring Mark Hamill, Harrison Ford and Carrie Fisher.
Tremors (1990) ITV4 9:00pm-11:05pm
A dull American town in the middle of the desert is suddenly attacked by huge man-eating subterranean creatures. Luckily, two dimwitted but brave handymen step into the breach to lead a ragtag bunch of locals and a mismatched pair of survivalists in the battle against the gruesome worm-like monsters. Comedy horror, with Kevin Bacon, Fred Ward, Finn Carter, Michael Gross, Reba McEntire and Bobby Jacoby.
True Romance (1993) Dave 9:40pm-12:00am
A shy clerk marries a hooker and kills her pimp, and together they go on the run to Los Angeles with $5million of cocaine they plan to sell. However, the drugs belong to the Mob and hitmen are soon on their trail. Tony Scott's thriller, written by Quentin Tarantino and starring Christian Slater, Patricia Arquette, Dennis Hopper, Gary Oldman, Val Kilmer, Brad Pitt and Christopher Walken.
SUNDAY 2nd September
Waterworld (1995) Sony Movie Channel 12:40pm-3:20pm
In the future, environmental disasters have left the planet flooded. A web-footed mutant mariner helps a woman and an orphan girl search for a mythical haven of dry land, with the help of a map tattooed on the child's back – but in the process has to fend off a villainous crew of nicotine-addicted pirates. Sci-fi adventure, starring Kevin Costner, Dennis Hopper, Jeanne Tripplehorn, Tina Majorino and Rick Aviles.
Hulk (2003) Channel 4 2:00pm-4:40pm
Scientist Dr Bruce Banner turns into the rampaging green Hulk after exposure to a huge dose of gamma radiation, prompting the military to embark on a no-holds-barred mission to destroy the monster. Meanwhile, Banner's unstable father resurfaces, holding the secret to his transformation. Comic-book adventure from director Ang Lee, starring Eric Bana, Jennifer Connelly, Sam Elliott and Nick Nolte.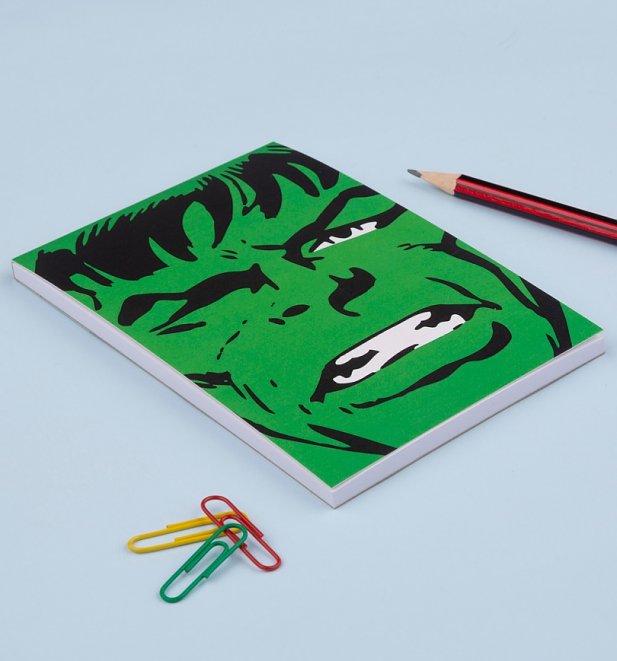 Indiana Jones and the Temple of Doom (1984) BBC2 6:10pm-8:00pm
The intrepid archaeologist, with his young sidekick and a nightclub singer in tow, is stranded in India, where he takes on a mission to recover magical sacred stones from the hands of an evil cult engaged in human sacrifice and child slavery. Steven Spielberg's action adventure, starring Harrison Ford, Kate Capshaw, Ke Huy Quan and Amrish Puri.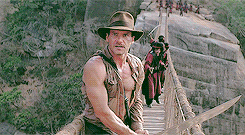 Men in Black II (2002) Film4 7:15pm-9:00pm
Agent J investigates the unauthorised landing of a spacecraft and discovers a malevolent alien disguised as a lingerie model is on the verge of destroying humanity. His only hope of stopping her diabolical plot is to restore the memory of his retired partner K – but his former mentor takes more than a little convincing. Sci-fi comedy sequel, directed by Barry Sonnenfeld, starring Will Smith, Tommy Lee Jones, Rosario Dawson, Lara Flynn Boyle, Johnny Knoxville, Rip Torn and Tony Shalhoub.
Face/Off (1997) 5STAR 9:00pm-11:50pm
FBI agent Sean Archer captures terrorist Castor Troy, the man who killed his son. While Troy is in a coma, Archer has the crook's face surgically grafted onto his own so he can go undercover and locate a bomb planted somewhere in Los Angeles. But then Troy regains consciousness – and in turn takes on Archer's identity. John Woo's action thriller, starring Nicolas Cage, John Travolta, Joan Allen, Gina Gershon and Dominique Swain.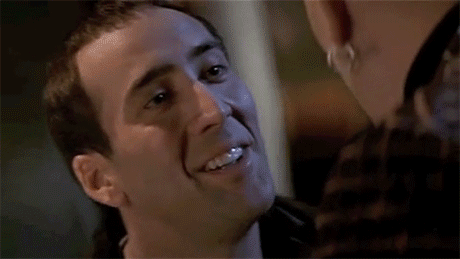 First Blood (1982) ITV4 9:00pm-11:05pm
Vietnam veteran John Rambo is wrongfully arrested in a backwoods town and tested to the limits of his endurance by a brutal deputy. Rambo escapes from his cell and heads out to the woods, and with the forces of the law in hot pursuit he finally has the chance to fight them on his own terms. Action thriller, starring Sylvester Stallone, Brian Dennehy, Richard Crenna and David Caruso.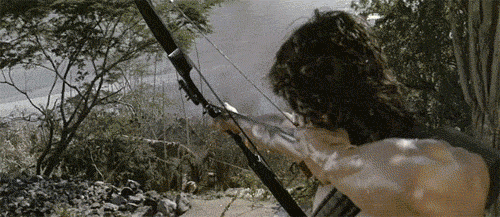 Enemy at the Gates (2001) 5Spike 10:05pm-11:35pm
A Soviet sniper becomes a national hero during the Second World War Battle of Stalingrad, so the Germans enlist a crack marksman of their own to deal with him. A lethal contest of wits follows as the two sharpshooters stalk each other, while the Russian also finds himself caught up in a love triangle with one of his friends. Drama, starring Jude Law, Ed Harris, Rachel Weisz, Joseph Fiennes, Bob Hoskins and Ron Perlman.

.
Whatever you're up to think weekend, make plenty of tea and always keep some treats in the cupboard. You never know when you might need them.