Juuuust about as classic as they come, the Alice in Wonderland 1951 animated film by Disney turns a whopping 67 years old today!
Hitting the big screen all those years ago for the first time in Leicester Square Theatre in London for the premiere, this total icon has been a real Disney staple ever since and is still living strong today.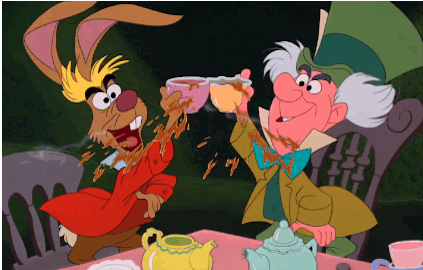 .
What better way to celebrate this occasion than by throwing an Alice in Wonderland themed party? To help you out, we thought we would put together some of our top tips for the perfect event that will have you smiling wider than the Cheshire Cat! Let's go…
Decorations
Probably the best theme to really get creative with! You can keep it subtle, or so totally wild with over the top eccentric designs and colours. Can you guess which we would prefer?
Card of Hearts Soldiers – Grab a pack of cards and style them up into solders to hang around… or perhaps get to work creating some bigger ones to become features.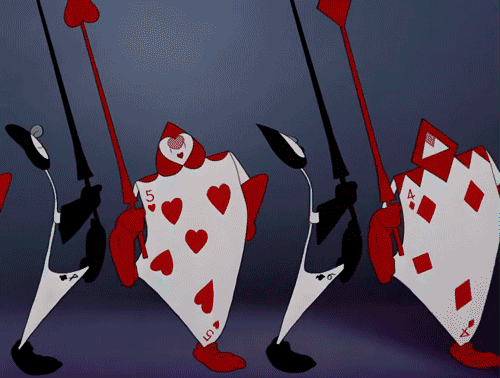 .
Clocks – Grab yourself some funky (and cheap) clocks to hang around the room/garden with random times showing. You can also print some basic designs onto cards and perhaps made a game out of the times shown (E.G Can you add up all the numbers being pointed to on all clocks?)
Flowers – Great for party favours or for creating features. Grab some cheap (preferably coloured) paper plates and use them to create the faces, petals and leaves to add some faces onto.
Food/drink
Surely, the main event, right? No party is complete without some tasty treat to get stuck into while the fun continues. Generall, a good choice would be classic 'tea party' food such as cakes, sandwiches, fruit etc.
Finger sandwiches – the classics like cheese and pickle will always go down well. For style points, cut off the crusts and serve in small triangles. Easy!
Cakes – We would say, keep it classic. Not only is a classic Victoria Sponge simple to make or buy, they look and taste awesome. Alternatively, you can also serve mini muffins, small brownies etc. They will all go down well.
Bonus points! Why not serve them on one of our fantastic Alice in Wonderland Cake Stands?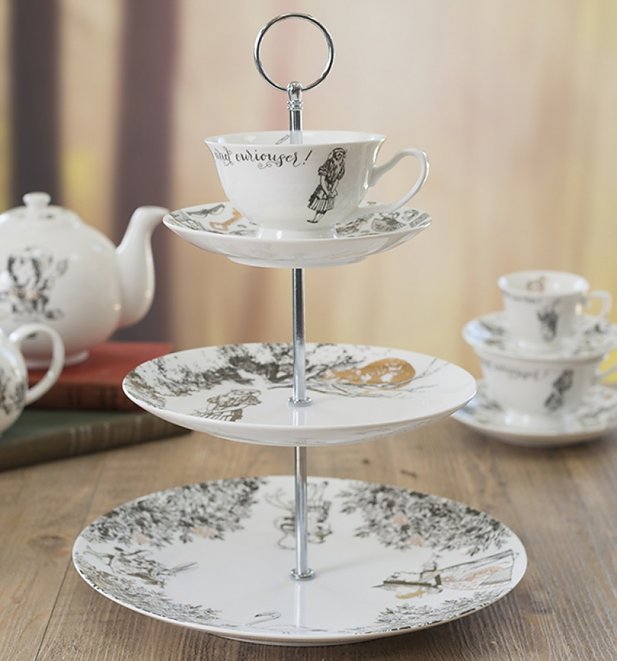 .
Drink – Our top ideas: ice tea, still lemonade, fruit punch etc. Plenty of colour will bring everything to life and will taste great to everyone.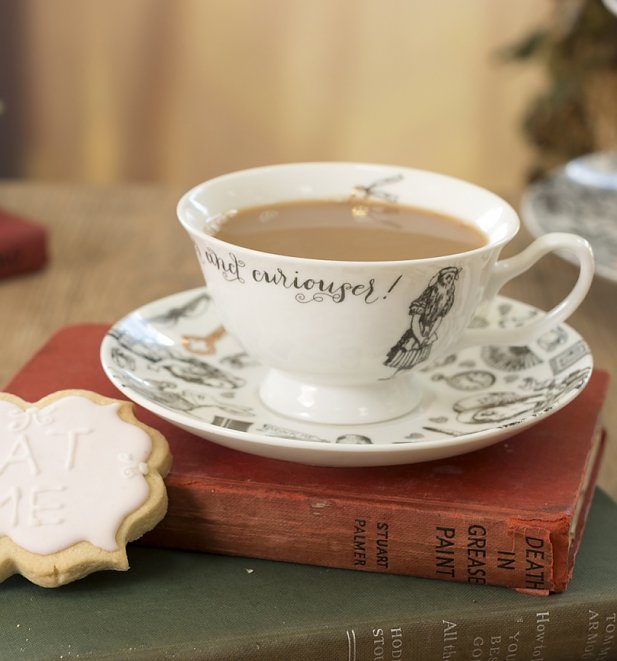 .
Presentation – Mismatching if your friend here. Go for some vintage style cups and plates which you can grab pretty cheaply at a carboot sale or charity shop for example.  Don't forget to label things with 'Drink/Eat Me' tags etc.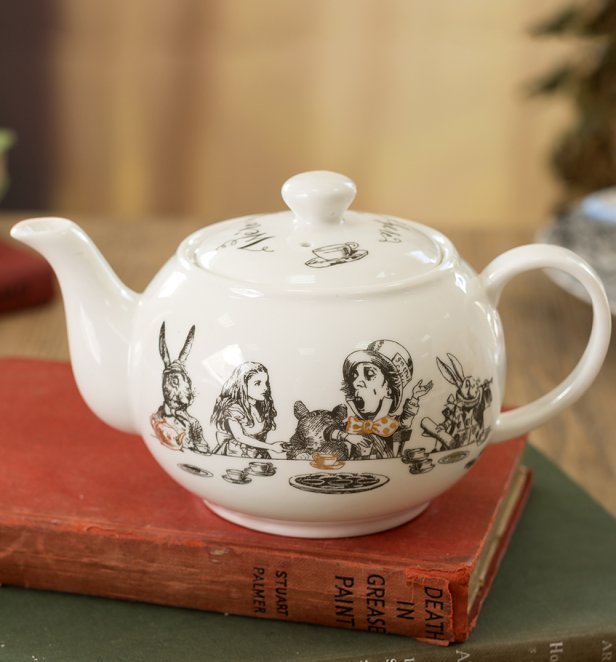 .
Games
As party games go, planning something fun around sich a vibrant and exiting thing as Alice in Wonderland makes life sooo much easier. It's easy to adapt some total classics to suit the day with ideas like…
Pin the grin on the Cheshire Cat – you know the classic donkey game? Basically that! Will look super funny when it's wrong and is easy to get into and for everyone to play.
Teacup pong – Some of you might remember this from college days… but essentially use teacups instead of plastic cups to create a simple game which can be done using the snazzy drinks we mentioned earlier. Really simple and fun!
Mad Hatter's hat toss – Why not grab an old style hat (top hat or bowler perhaps), and use this with a stump in the ground to play a simple game. Or perhaps in teams with someone having to catch it on their head/ Who can get the hat to stay first? Go!
'Don't be late' water game – Here's a good one…. best for outdoors though. Break into teams with each team having two buckets a little way apart, one with some water in and the other empty. Give each team one cup or perhaps a teapot and let them race to see who can get more water from one bucket to the other in a set time. Quick Quick!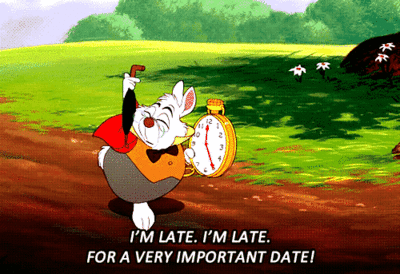 .
So there you have it peeps! Hopefully, there are some ideas for you to enjoy and get started with your very own Alice in Wonderland event. Perhaps throw one for fun, as a charity event or birthday party. So many reasons!
Looking for the ultimate collection of Alice in Wonderland merchandise to perhaps include? Take a peep at our amazing range of goodies including TShirts, cups, cake stands and more. Enjoy!