As outraaaageous as it sounds, the iconic 90s kid's TV show Fun House first hit our screens a whipping 31 years ago TODAY!
Put simply, there was nothing not to love about this amazing show which included gunge, quiz questions, ball pits, karting and of course… THAT mullet!
Hosted by the incredible Pat Sharp, Mel and Martina, Fun House took over our TVs for a cool ten years and looking back is quite possibly the most 90s thing ever.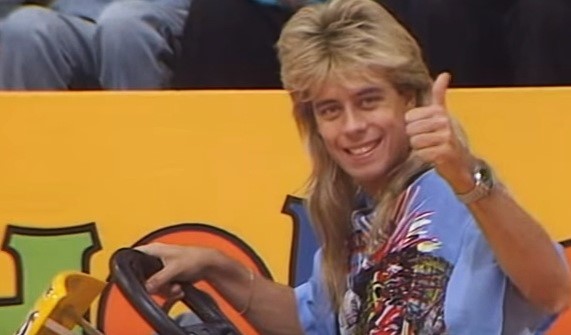 .
Naturally, TruffleShuffle is THE home for exclusive Fun House TShirts and we've launched a whole heap of designs over the years which even Pat sharp himself is known to rock. Oh yes.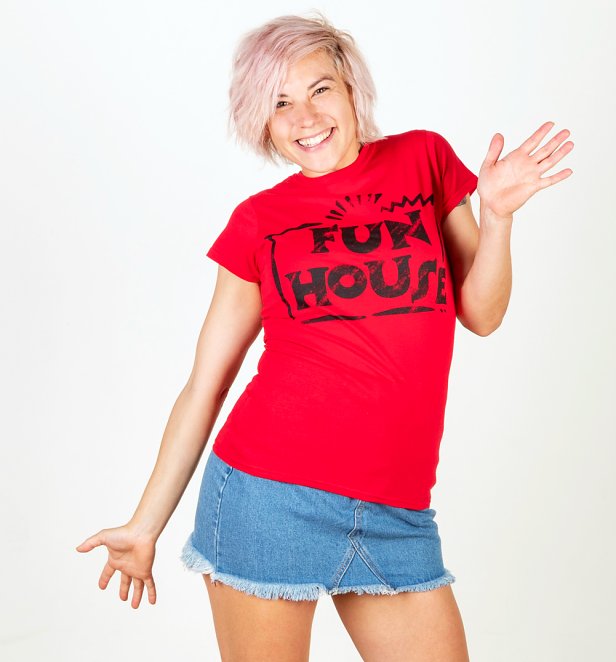 .
To help us celebrate this show even more and as an excuse for a good old reminisce (not that we need any!), we caught up with the main man Pat Sharp himself. Let's see what went down. Enjoy!
TS – Without trying to make us all feel older than we already do, with Fun House now being 31 years old, how do you think kids TV has changed since then?
Pat – Not sure as I don't watch it lol, mind you I didn't watch it back then either! I only watched kids TV when I was kid!!!! That said the amount of kids TV channels that are 100% dedicated to children programmes gives an amazing choice to viewers and that's without YouTube even entering the equation.
TS – If you could have also presented any other show back in the day, what would you have loved to have worked on?
Pat – Kids or regular show? I'll go regular as I would have liked to have hosted Noel's House Party. I guested on it many times and it was so much fun. I guess I had the wrong name to be host though?! 🙂
TS – With so many classic shows coming to mind from our own childhoods, do you think back then was the real heyday for TV for young people?
Pat – It was certainly a unique time that so many people seem to look back on fondly that's for sure.
.
TS – We all know kids say the weirdest things, can you remember any really outstanding answers from any contestants on the show?
Pat – Oh yes one kid asked me why I had hair like a girl. I replied that girls all over the country would kill for hair like mine!!!
TS – Being such an iconic show to a generation, do you still run into Fun House fans now?
Pat – Every time I step out of the house and especially at my gigs and DJ sets, usually wearing the TruffleShuffle FH tees!!!!
TS – Lastly, we'd really love to know if there were any moments on the show that really stand out to you? Good or bad and on or off-screen?
Pat – So many, but one of the most memorable was being whacked by a kid in the fun kart Grand Prix who didn't stop as I waved the chequered flag on the finish line. Ouch!
We just wanted to say a HUGE thanks to our pal Pat for taking some time to chat with us! We always love getting to catch up with our hero.
Why not take the plunge yourself and snap up one of our exclusive Pat Sharp TShirts from just £12.99!