Time for more movie goodness!! Switch on and tune into some of our top retro movie picks with your favourite snacks. Sit back, relax and enjoy!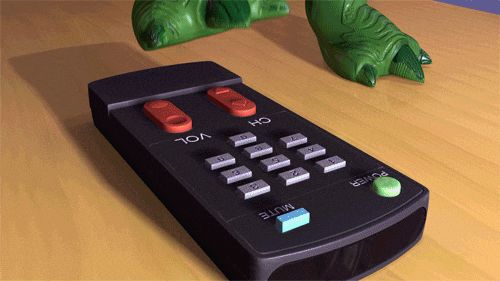 SATURDAY 25th MAY
Hook (1991) Sony Movie Channel 10:10am-12:05pm (1 hour 55 minutes)
Peter Pan, who has finally grown up and is now a married lawyer with a family of his own, is whisked away by Tinkerbell to Neverland, where he must learn to fly again if he is to save his children from the clutches of Captain Hook. Steven Spielberg's fantasy adventure, with Robin Williams, Dustin Hoffman, Julia Roberts, Bob Hoskins and Maggie Smith.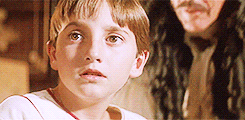 My Girl (1991) 5STAR 10:45am-12:50pm
A lonely 11-year-old tomboy feels responsible for her mother's death, but a boy's friendship helps her get through her emotional problems. Meanwhile, when she realises her father is falling in love with his new employee, she sets out to do all she can to end the romance. Drama, starring Anna Chlumsky, Macaulay Culkin, Dan Aykroyd and Jamie Lee Curtis.
Matilda (1996) Sony Movie Channel 12:15pm-2:25pm
A gifted youngster is packed off by her selfish parents to the prison-like Crunchem Hall School. Once there, she befriends a sweet-natured teacher who convinces her that not all grown-ups are bad – and urges her to use her special powers to turn the tables on the nasty headmistress. Fantasy comedy, adapted from the children's book by Roald Dahl, with Mara Wilson, Pam Ferris, Embeth Davidtz, Rhea Perlman and Danny DeVito, who also directed.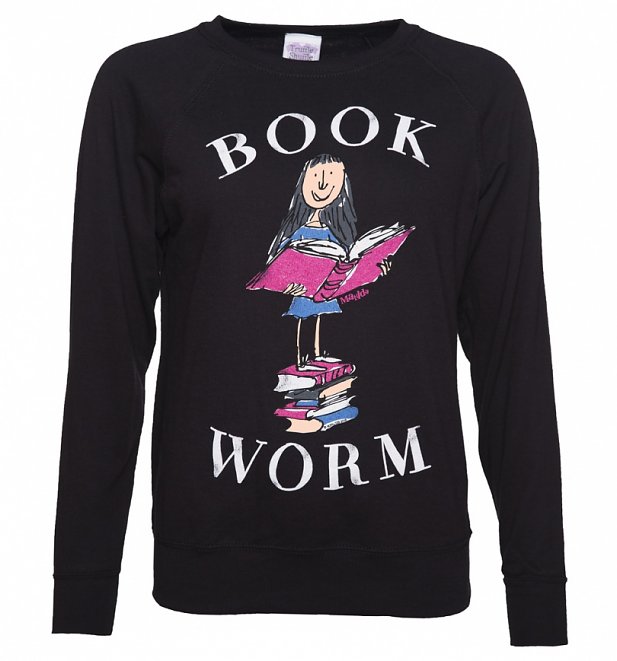 The Fifth Element (1997) 5STAR 2:35pm-5:05pm
In the 23rd century, the world faces destruction from a seemingly unstoppable force of pure evil. Meanwhile, a New York cab driver encounters a mysterious woman destined to save the Earth from its fate and has to protect her from a scheming arms dealer and a horde of alien mercenaries. Luc Besson's sci-fi adventure, starring Bruce Willis, Milla Jovovich and Gary Oldman.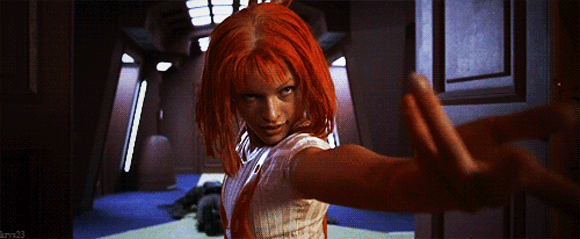 Sleepless in Seattle (1993) Sony Movie Channel 2:35pm-4:45pm
A widowed father is coping badly with his wife's death, but his son is convinced that what he really needs is some new romance in his life. He arranges for his dad to go on a radio phone-in show, and his touching story moves a reporter to respond, even though she is already engaged. She returns to her fiance, but the boy, certain she is the woman for his father, plots to bring them together. Romantic comedy, with Tom Hanks and Meg Ryan.
Big Daddy (1999) 5STAR 5:05pm-6:55pm
An immature 32-year-old is heartbroken when his girlfriend walks out on him. In a plan to win her back, he volunteers to look after his flatmate's five-year-old son, thus demonstrating he is finally ready to grow up. However, his ideas of childcare prove unconventional and chaos quickly ensues. Comedy, with Adam Sandler, Joey Lauren Adams, Jon Stewart, Josh Mostel, Leslie Mann, Rob Schneider and Kristy Swanson, alongside Steve Buscemi in a cameo role.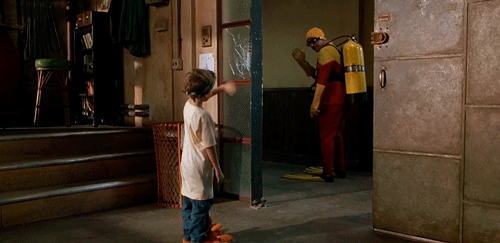 The Rock (1996) Sony Movie Channel 9:00pm-11:55pm
A renegade general and his crack team of mercenaries take over the abandoned fortress prison of Alcatraz and threaten San Francisco with toxic nerve-gas rockets to extort a massive ransom. To break their stranglehold on the city, the FBI sends in a chemical weapons expert and a jailed SAS veteran, chosen because he is the only man to have ever escaped from the infamous penitentiary. Action thriller, with Sean Connery, Nicolas Cage and Ed Harris.
Tango & Cash (1989) ITV4 9:00pm-11:05pm
Two rival LA detectives are constant thorns in the side of a ruthless drug baron, so he has them framed for murder and sent to prison. Surrounded by vengeful crooks they put behind bars, the combative duo is forced to bury their differences to escape and prove their innocence. Action adventure, with Sylvester Stallone, Kurt Russell, Teri Hatcher and Jack Palance.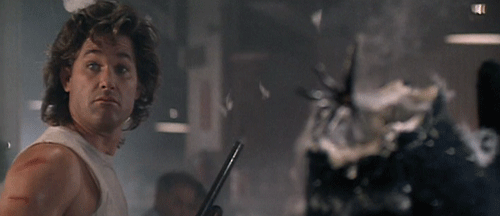 GoodFellas (1990) ITV4 11:05pm-1:55am
An Irish-Italian boy from a poor neighbourhood grows up idolising the glamorous lifestyle of the Mafia. Taken under the wing of a mobster, he rises quickly in the world of organised crime. But he soon has to face the realities of murder and treachery, while his involvement in drug deals puts him at risk from both sides of the law. Martin Scorsese's crime drama, starring Ray Liotta, Robert De Niro and an Oscar-winning Joe Pesci.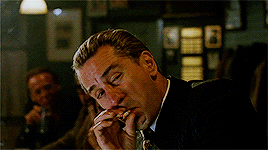 SUNDAY 26th MAY
The Little Rascals (1994) Sony Movie Channel 9:00am-10:50am
Mischievous kids hear one of their gang is going out with a girl, so they set out to sabotage the relationship before it becomes too serious, while also preparing for an important go-kart race. Children's comedy, starring Travis Tedford, Bug Hall and Brittany Ashton Holmes, with Mel Brooks, Whoopi Goldberg, Daryl Hannah and Reba McEntire.
Jumanji (1995) Sony Movie Channel 10:50am-1:00pm
A man who has been trapped inside a mysterious jungle board game for 26 years is eventually freed when two children start to play it. Unfortunately, he arrives with a rampaging horde of animals on his heels, leaving only one solution – to finish the game he started all those years ago. Fantasy adventure, starring Robin Williams, Kirsten Dunst and Bonnie Hunt.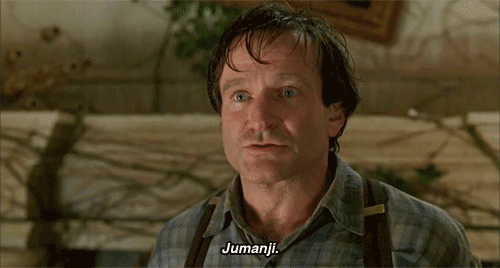 The Flintstones (1994) ITV2 1:35pm-3:20pm
Blue-collar caveman Fred Flintstone is promoted to an executive position at work and unwittingly becomes embroiled in an embezzlement scheme – thanks in no small part to his seductive new assistant. Live-action version of the cartoon comedy, starring John Goodman, Rick Moranis, Rosie O'Donnell, Halle Berry and Elizabeth Taylor.
The Parent Trap (1998) Channel 5 4:25pm-6:55pm
Identical twin sisters who are unaware of each other's existence meet by accident. They decide to join forces in a bid to reunite their estranged parents and switch places to get the warring couple to kiss and make up. A remake of the 1961 Disney comedy, starring Dennis Quaid, Natasha Richardson, Elaine Hendrix and Lindsay Lohan in a dual role.
Crocodile Dundee (1986) Film4 7:05pm-9:00pm (1 hour 55 minutes)
A New York reporter searches the Australian Outback for a maverick hunter with a legendary reputation and invites the adventurer back to America. But the die-hard Aussie needs to draw on all his survival skills to adjust to life in the urban jungle. Comedy adventure, written by and starring Paul Hogan, with Linda Kozlowski, John Meillon and Mark Blum.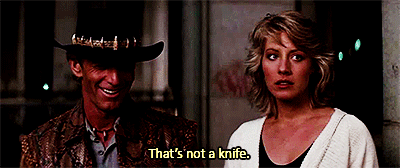 The Enforcer (1976) ITV4 9:00pm-11:05pm
Maverick cop `Dirty' Harry Callahan is unwillingly teamed up with a female partner as he takes on terrorists who have stolen a shipment of weapons and explosives and plan to hold the city of San Francisco to ransom. Crime thriller sequel, starring Clint Eastwood, Tyne Daly, Harry Guardino, Bradford Dillman and John Mitchum.
Whatever you're up to this looooong bank holiday weekend, stay dry, stay classy and have a bloomin' good time!