Deck the halls and watch some movies, tra la la la laaaa, la laaa laaa laaaa! That's how it goes, right? Well, it sure rings true with us! With the cold weather creeping in thick and fast, it's time to grab them blankets and settle in for the duration with your favourite films! Check out our top picks hitting the small screen this weekend. Enjoy!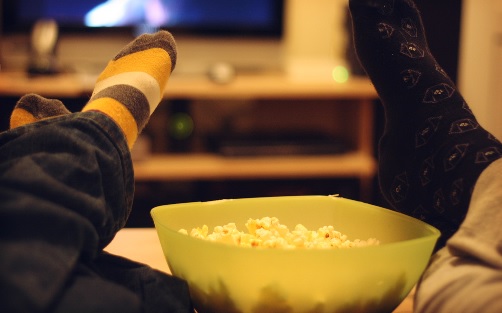 SATURDAY 15th December
Santa Claus: The Movie (1985) ITV3 12:35pm-2:45pm
An impulsive elf walks out on Father Christmas during the hectic preparations for the festive season, and heads for New York determined to make a name for himself. However, he falls into the clutches of an evil toy manufacturer, who has a devilish money-making plan up his sleeve. Family fantasy adventure, starring Dudley Moore, John Lithgow, David Huddleston, Burgess Meredith and Judy Cornwell.
101 Dalmatians (1996) Channel 5 2:55pm-5:05pm
Wicked fashion designer Cruella De Vil steals a huge litter of newborn Dalmatian puppies to turn into a magnificent coat – but the lucky pups have many four-legged friends who are determined the evil woman and her cronies will get their just deserts. Disney's live-action remake of the animated comedy adventure, starring Glenn Close, Jeff Daniels, Joely Richardson, Hugh Laurie and Mark Williams.