Om nom nom nom! It's time again to chew down on some of the top retro classics hitting the small screen. With a healing of action, a spoonful of drama and a whole lot of romance, grab a seat and enjoy!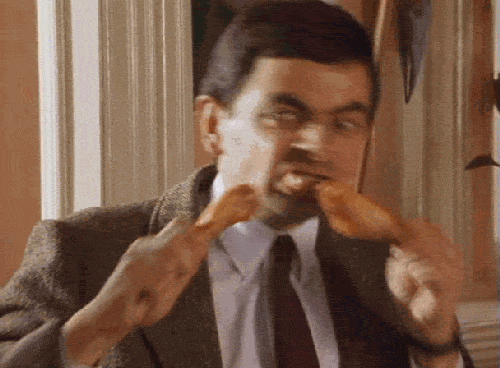 SATURDAY 15th September
Smokey and the Bandit (1977) ITV4 1:10pm-3:00pm
A truck driver accepts a challenge to deliver a consignment of beer to a party. He claims he can make the 900-mile round trip in just 28 hours, but a pompous sheriff is determined to stop him in his tracks, not least because his prospective daughter-in-law has deserted his son and hitched a ride with the unlikely hero. Comedy, starring Burt Reynolds, Jackie Gleason, Sally Field and Jerry Reed.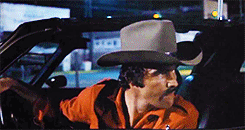 .
Beverly Hills Ninja (1997) 5STAR 1:50pm-3:35pm
A baby survives a shipwreck and is raised by a clan of ninjas, growing up to become clumsy and overweight, and does not fit in with the other warriors despite his best efforts. When a woman seeks their help, he seizes the chance to prove himself, travelling to America and battling an international counterfeiting operation. Slapstick comedy, starring Chris Farley, Nicolette Sheridan and Chris Rock.
Harry and the Hendersons (1987) 5STAR 3:35pm-5:50pm
A hapless family's camping holiday in the mountains is brought to a sudden end when they accidentally hit the legendary Bigfoot with their car. They decide to adopt the endearing creature, but have more trouble than expected trying to keep him concealed and to avoid arousing their neighbours' suspicions. Comedy, starring John Lithgow, Melinda Dillon, David Suchet, Don Ameche and Kevin Peter Hall.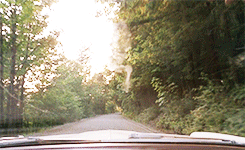 .
Bill & Ted's Excellent Adventure (1989) ITV4 4:05pm–5:55pm
Two dim-witted teenagers with dreams of rock stardom seem doomed to fail a school history project, unaware the future of the human race depends on their success. A time traveller is given the job of making sure they pass the test by sending them on a series of adventures in the past. Comedy, starring Keanu Reeves, Alex Winter and George Carlin.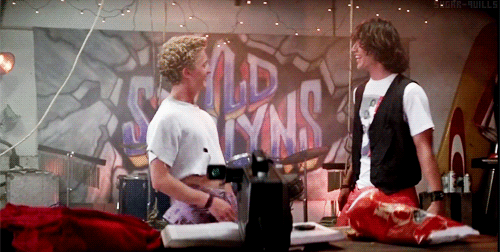 .
Harry Potter and the Chamber of Secrets (2002) ITV 5:30pm-8:25pm
The young wizard and his friends return for their second term at Hogwarts School of Witchcraft and Wizardry to discover a strange serpentine power is petrifying the other students. Meanwhile, Harry is haunted by a sinister voice in his head urging him to uncover the dark force that is stalking the corridors of the school. Fantasy adventure sequel, starring Daniel Radcliffe, Rupert Grint, Emma Watson and Kenneth Branagh.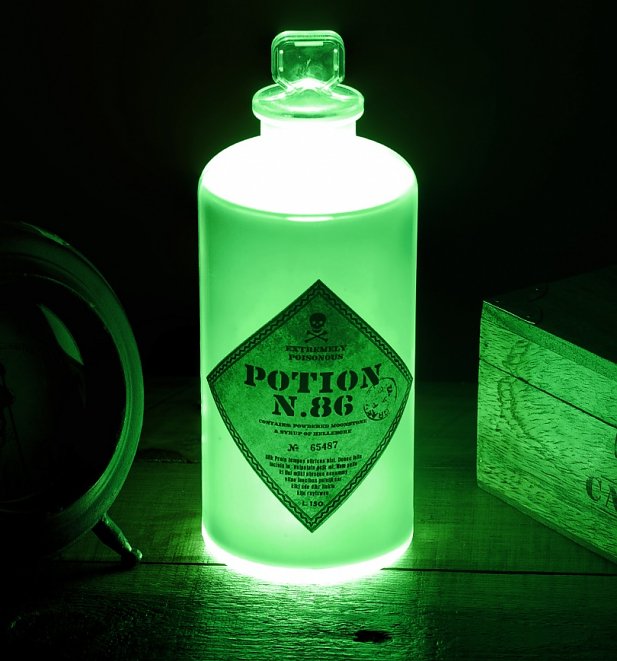 .
Ace Ventura: When Nature Calls (1995) 5STAR 5:50pm-7:35pm
The eccentric pet detective is coaxed out of self-imposed exile in a Buddhist monastery to visit Africa and help search for a sacred white bat. However, his unique investigative talents are tested to the limits as he faces a race against time to find the missing creature and prevent a tribal war. Comedy sequel, starring Jim Carrey, Simon Callow and Bob Gunton.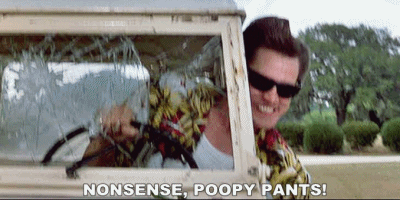 .
Rambo III (1988) ITV4 9:00pm-11:10pm
Vietnam veteran John Rambo turns down a request from his old colonel to join a mission in Soviet-occupied Afghanistan. However, when the officer is captured, Rambo sets off to save him, joining the Mujahedeen rebels in fighting against the Russian invaders. Action adventure sequel, starring Sylvester Stallone, Richard Crenna, Kurtwood Smith, Marc de Jonge and Sasson Gabai.
Die Hard (1988) E4 9:00pm-11:40pm
New York cop John McClane visits Los Angeles to see his family over the Christmas holiday. Stopping off at his wife's place of work, he realises armed men have taken over the building and are holding the corporation's staff to ransom – and only he has the ability to fight back. Action thriller, starring Bruce Willis, Alan Rickman and Bonnie Bedelia.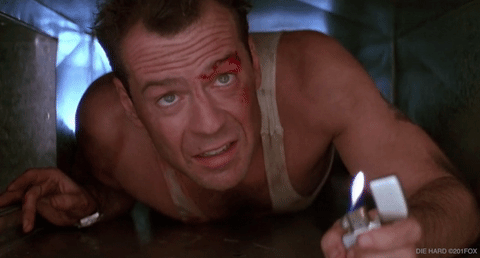 .
Platoon (1986) ITV4 11:10pm-1:35am
A raw recruit is thrown into the thick of the Vietnam War along the Cambodian border, where he finds himself caught up in a lethal feud between two sergeants. Oliver Stone's Oscar-winning drama, the first of his Vietnam trilogy, starring Charlie Sheen, Willem Dafoe, Tom Berenger, Forest Whitaker, Kevin Dillon, Johnny Depp and John C McGinley.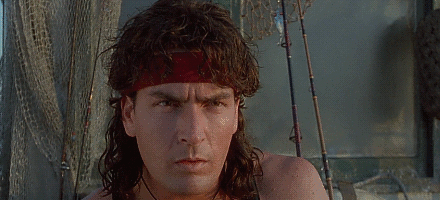 .
Predator (1987) Film4 11:05pm-1:15am
An elite military team takes on a top-secret mission in the jungles of Central America, but the soldiers realise they have been deceived by their CIA employers. A greater danger presents itself when they are stalked by a lethal alien big-game hunter with the power to become invisible, that has come to Earth to stalk human prey. Sci-fi thriller, starring Arnold Schwarzenegger, Carl Weathers and Bill Duke.
SUNDAY 16th September
You've Got Mail (1998) ITV 12:40pm-3:00pm
Two rivals in the bookshop business fall in love over the internet, unaware they know and dislike each other in the real world. While things remain frosty in person, the pair's anonymous online relationship continues to blossom. Romantic comedy, starring Tom Hanks, Meg Ryan, Greg Kinnear, Parker Posey and Dabney Coleman.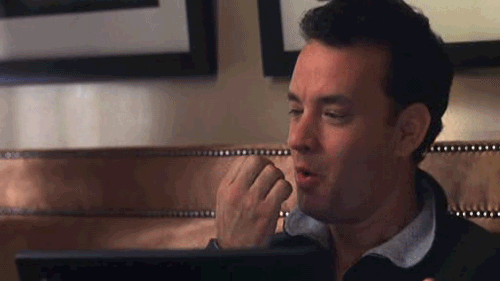 .
The Indian in the Cupboard (1995) Film4 1:00pm-2:50pm
A nine-year-old boy is given an old cupboard and a toy Iroquois Indian for his birthday – but when he puts the figure inside the cupboard, he is astonished to see it come to life. He repeats the experiment with more of his toys, and realises he is creating real people – and is responsible for their wellbeing. Children's fantasy, with Hal Scardino, Litefoot and Steve Coogan.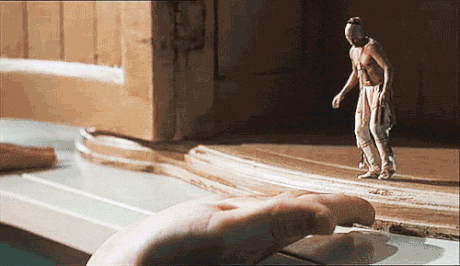 .
Vertical Limit (2000) Sony Movie Channel 2:10pm-4:35pm
A wildlife photographer is forced to master his fears and the elements as he leads an expedition to climb K2, the world's second highest mountain, on a desperate mission to rescue his estranged sister and her fellow mountaineers, who have fallen into a crevasse. Action adventure, starring Chris O'Donnell, Bill Paxton, Scott Glenn and Robin Tunney.
Field of Dreams (1989) Film4 4:45pm-6:50pm
A farmer hears a mysterious voice inspiring him to mark out a baseball diamond in a cornfield – which, to his surprise, is visited by the ghost of the star player of the 1919 Chicago White Sox team, whose career was cut short by scandal. It later dawns on him the pitch has a greater purpose – to give people who have sacrificed important parts of their lives a second chance. Fantasy, starring Kevin Costner, Ray Liotta, Burt Lancaster and James Earl Jones.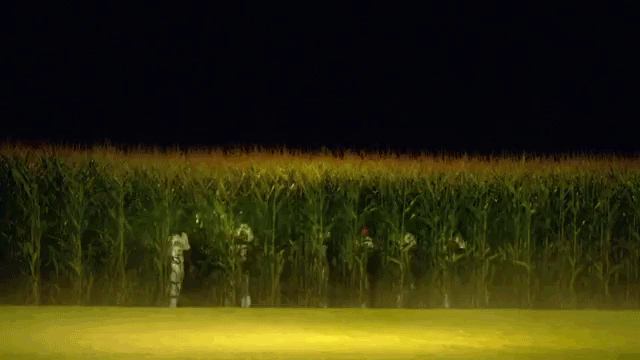 .
Back to the Future (1985) E4 6:40pm-9:00pm
Teenager Marty McFly travels back to the 1950s in a time machine built by his eccentric inventor friend. The return journey proves tricky enough, but he also accidentally alters the sequence of events that led to his parents falling in love – and has to persuade his future dad to win his mother's heart, or he will never be born. Sci-fi comedy adventure, starring Michael J Fox, Christopher Lloyd, Lea Thompson and Crispin Glover.
Back To The Future Merchandise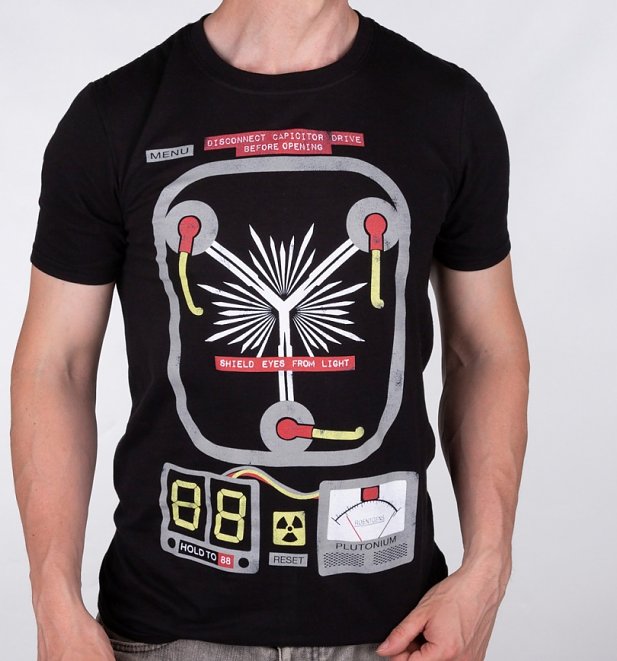 .
Moonraker (1979) ITV4 7:20pm-10:00pm
James Bond's investigations into the mysterious disappearance of a space shuttle lead him to a sinister industrialist, who is plotting to wipe out most of the human race. The secret agent also faces a rematch with his old enemy, metal-toothed hitman Jaws. Spy adventure, starring Roger Moore, Michael Lonsdale, Richard Kiel and Lois Chiles.
There's Something About Mary (1998) 5STAR 10:00pm-12:25am
A lovelorn man hires a sleazy private eye to track down his high-school sweetheart in the hope of rekindling their brief relationship. By unfortunate coincidence, the detective also falls for her, and then it emerges there are even more men out there competing for her affections. Comedy from the Farrelly brothers, starring Cameron Diaz, Ben Stiller, Matt Dillon and Lee Evans.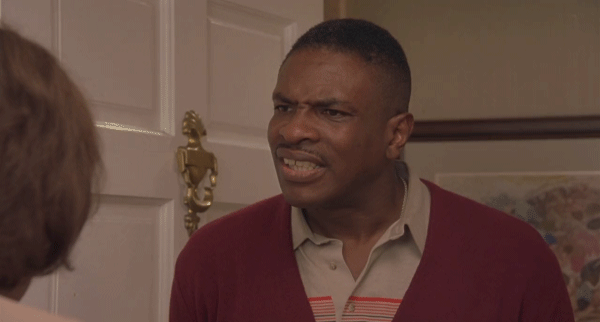 .
Whatever you're up to this weekend, remeber it's always better to just get it done. Enjoy!