Yay! Weekend time again folks, Thank the god of weekends because they have packed it to the brim for us movie loving geeks. From adventuring archaeologists, teenage wizardry, shrimp boat captains, teenage romantics and firemen, it's a fine time to stay in with us so put your feet up and completely immerse yourself in this weekends retro extravaganza. Enjoy yourself folks!
Have a happy retro weekend 🙂
SATURDAY 30th JUNE
Raiders of the Lost Ark (1981) BBC1 London 6:30pm-8:20pm (1 hour 50 minutes)
Intrepid archaeologist Indiana Jones goes in search of the legendary Ark of the Covenant, a biblical artefact of devastating power. His quest leads him to Egypt, where the Nazis are plotting to use the Ark's power to further Hitler's plans for world domination – aided by Jones' deceitful French rival. Steven Spielberg's action adventure, with Harrison Ford, Karen Allen, Paul Freeman and John Rhys-Davies.
Harry Potter and the Order of the Phoenix (2007) ITV1 London 7:30pm-10:00pm (2 hours 30 minutes)
The young wizard struggles to convince his fellow sorcerers that the evil Lord Voldemort has returned to life. When Hogwarts headmaster Dumbledore is ousted in favour of a sadistic replacement, Harry realises he must take matters into his own hands, uniting his fellow pupils to form a secret army and training them for the inevitable confrontation to come. Fantasy adventure sequel, starring Daniel Radcliffe, Emma Watson, Rupert Grint, Gary Oldman, Michael Gambon and Alan Rickman.
Forrest Gump (1994) Sky1 9:00pm-11:45pm (2 hours 45 minutes)
A simple soul bumbles his way through a series of bizarre adventures, becoming an American football star, Vietnam veteran, table tennis champion and millionaire businessman – but the love of his life continues to elude him. Robert Zemeckis's Oscar-winning comedy drama, starring Tom Hanks, Sally Field, Robin Wright and Gary Sinise.
Kindergarten Cop (1990) ITV2 12:25am-2:25am (2 hours )
A tough detective is forced to pose as a pre-school teacher in a bid to capture a drug dealer whose son is one of the pupils. However, his biggest challenge turns out to be controlling a class full of five-year-olds. Comedy, starring Arnold Schwarzenegger, Penelope Ann Miller, Linda Hunt, Pamela Reed and Richard Tyson.
SUNDAY 1st JULY
Pretty Woman (1990) Sky Movies Modern Greats 4:15pm-6:15pm (2 hours )
A ruthless millionaire hires a prostitute while on a business trip. Realising she may be useful in helping him keep up a successful appearance, he pays her to accompany him for a week as he associates with the rich and powerful – but falls in love despite their many differences. Romantic comedy, starring Richard Gere and Julia Roberts, with Ralph Bellamy and Laura San Giacomo.
Pretty in Pink (1986) Sky Movies Modern Greats 6:15pm-8:00pm (1 hour 45 minutes)
Misfit high-school girl Andie Walsh unexpectedly attracts the attentions of a rich, popular boy, but the course of true love runs far from smoothly when their two worlds collide. Romantic drama, starring Molly Ringwald, Andrew McCarthy, James Spader, Jon Cryer and Harry Dean Stanton.
Clueless (1995) Film4 7:00pm-8:50pm (1 hour 50 minutes)
A rich high-school student uses all her charm and financial clout to boost a new pupil's image, but soon finds she has created a monster – while her own popularity suffers in the process. Comedy inspired by Jane Austen's Emma, starring Alicia Silverstone, Stacey Dash, Brittany Murphy and Paul Rudd.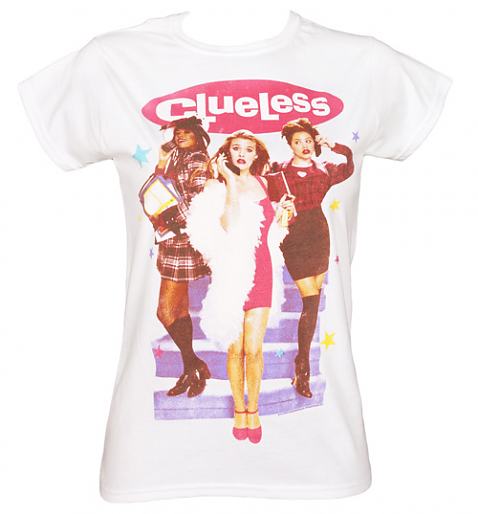 Backdraft (1991) Sky Movies Crime & Thriller 7:40pm-10:00pm (2 hours 20 minutes)
The two sons of a fireman who died in the line of duty follow him into the profession. However, a feud develops between them because the elder brother is convinced his sibling is not up to the job – until a mission to uncover the identity of a serial arsonist gives him the chance to prove his worth. Action drama, starring Kurt Russell, William Baldwin, Robert De Niro, Jennifer Jason Leigh and Donald Sutherland.
Let's hope that's got your remote controller finger itching 😉
Not your cuppa tea? Well, if you could watch any movie in the world this weekend what would it be?