Here at TruffleShuffle, we LOVE Halloween! Remember our amazing Pumpkin Carving Competition on Facebook?!
This year we thought we would try our hand at more than just the traditional Jack-O-Lantern and see what other tricks treats we could come up with.
Starting with the food (of course!) we found some fantastic ideas that we are just dying to try!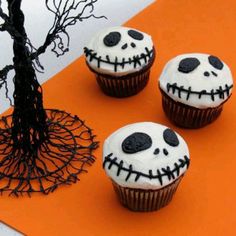 First the cake, you have to have cake right! These cupcakes look easy and effective, chocolate cakes topped with white icing and decorated with black skeletal detail – spookily edible!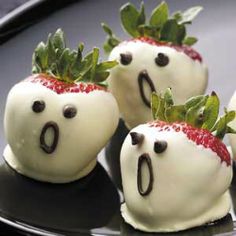 White chocolate dipped strawberry ghosts, decorated with dark chocolate – plus it's essentially fruit so totally healthy 🙂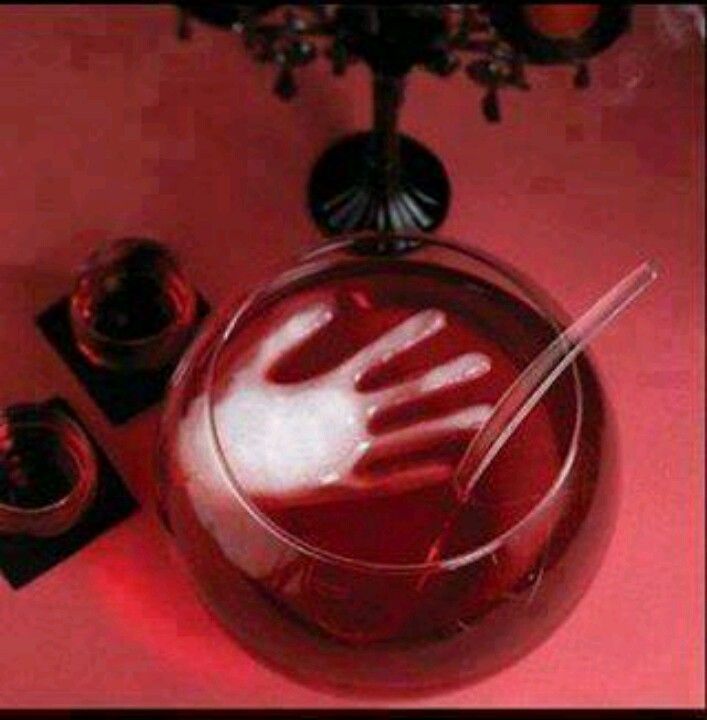 You will need something to drink so make sure you keep your (blood red!) punch chilled with a frozen ghostly hand. Just fill a latex glove with water and freeze, take off the glove and float the hand in your drinks bowl! Eeeeeasy!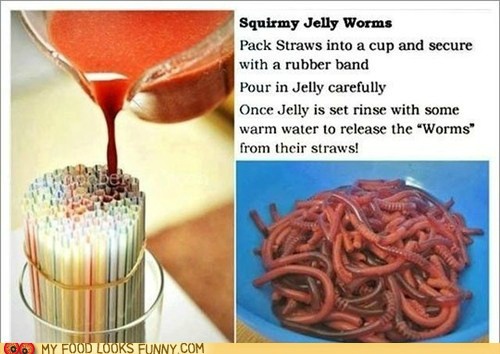 We are especially excited to try these jelly worms. How realistically disgusting to these look – make sure you get the bendy straws for the lifelike wormy texture! Another simple and effective treat for kids and ermm… big kids like us 🙂
Of course, no Halloween party would be complete without dressing up, if you are going for a traditional spooky theme we have our Ladies Rebel Toons Wicked Witch Fancy Dress Costume or Men's Skeleton Fancy Dress Costume included in our huge selection of Fancy Dress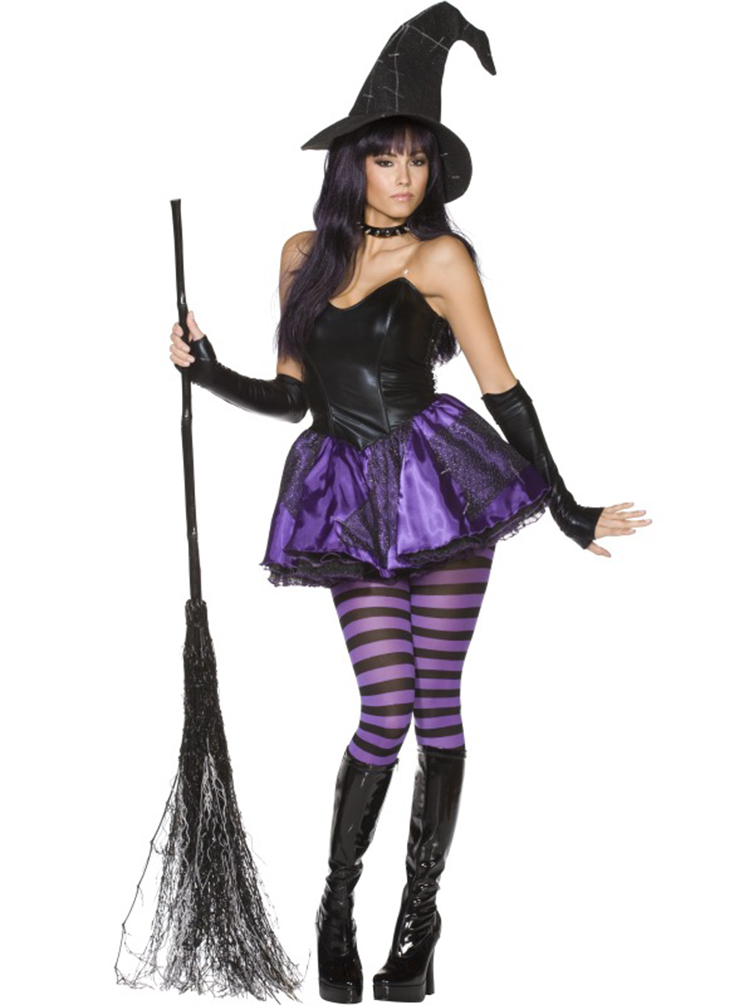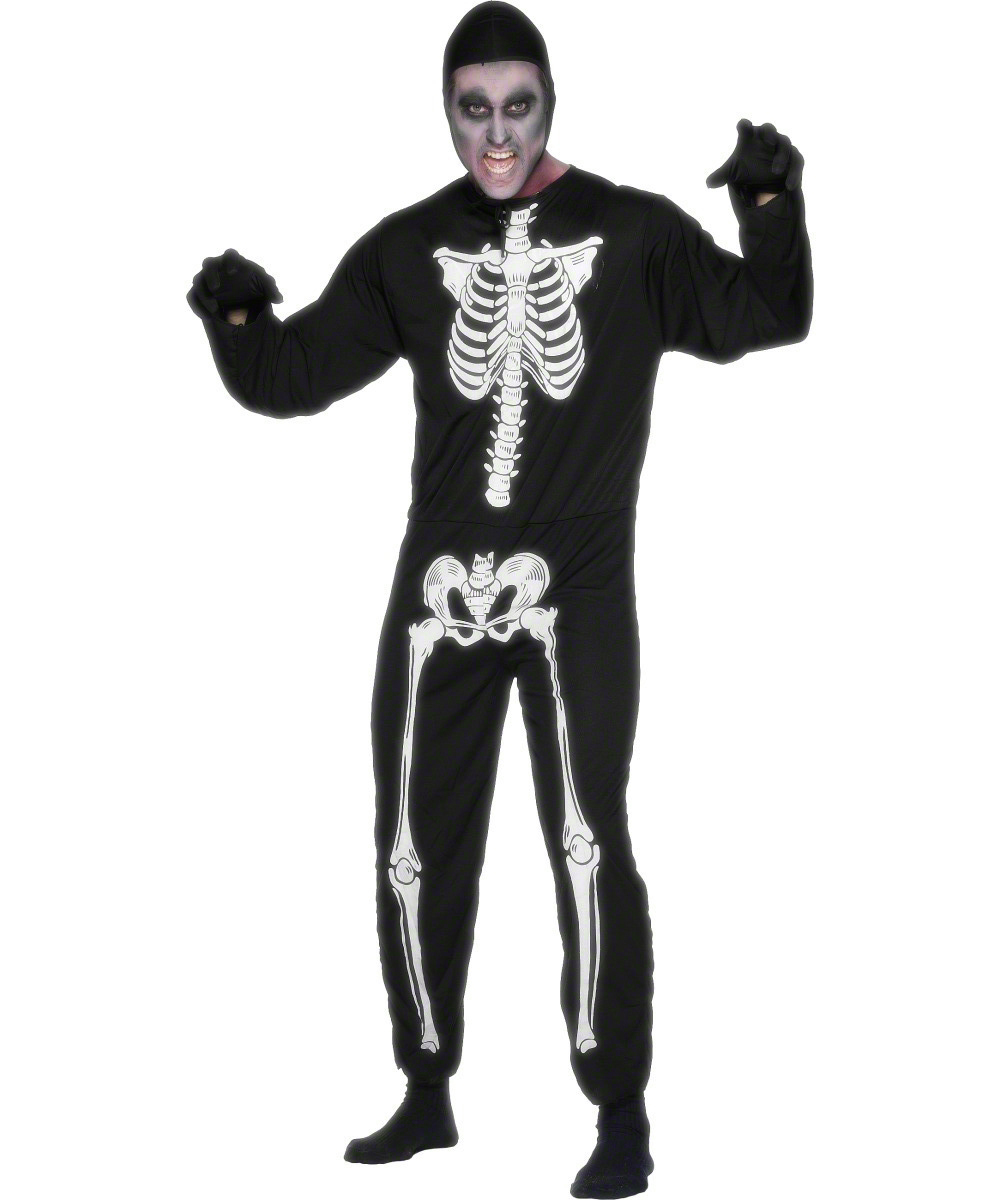 Alternatively, check out what Pinterest has to offer for Homemade Halloween Costumes, we really like the no-sew ideas!
So, you've decorated your food and yourselves – don't forget to give your house The Addams Family treatment…….
Bats and spiders are Halloween essentials!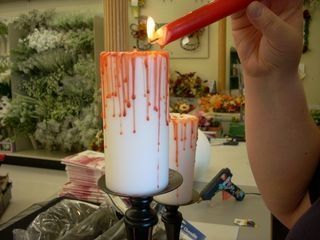 Love this simply gory idea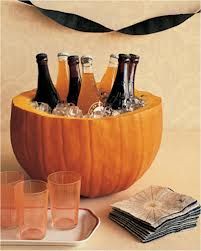 It looks like we have most things covered, don't forget to stock up on sweets for the trick or treaters!
HAPPY HALLOWEEN
Let us know what spooktacular stuff you have planned!
xoxo