Exciting times here at Truffle Towers! We've been once again hard at work thinking up and creating some exclusive new Rainbow Brite clothing that will really tickle your retro taste buds and our latest creations are finally here!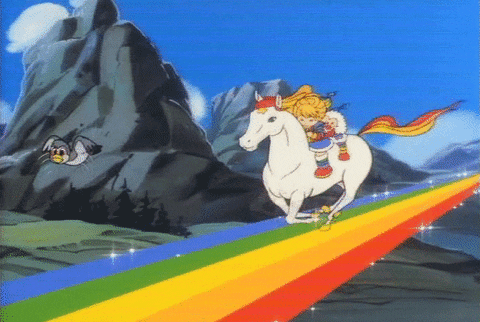 .
Launching back in 1983 by Hallmark cards, Rainbow Brite later hit our screens with its very own show in 1984 and we've been hooked ever since!
Spreading colour as far and wide as possible, Wisp, Twink and Starlite liberated the Colour Kids and captured our hearts, becoming one of our biggest loves growing up.
Never ones to let our passions for the past fade, we've been hard at work creating some truly vintage Rainbow Brite Tees, Sweaters and Hoodies that we're sure will tick all the right boxes for fellow fans. Take a peep!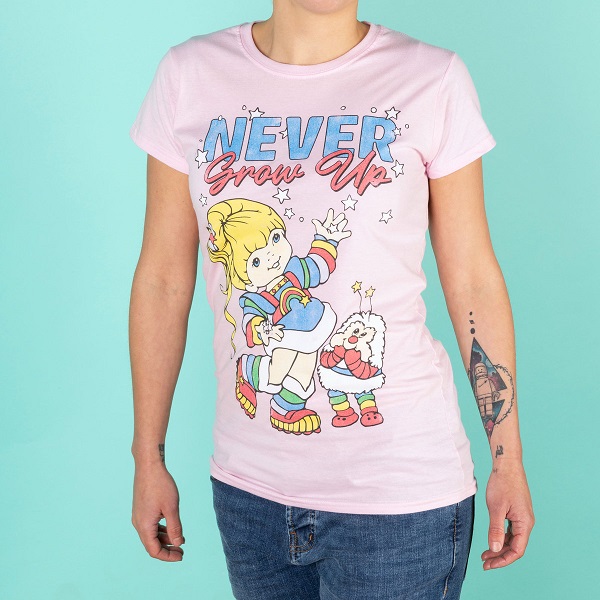 .
Is there is one phrase we're determined to live by, it's this one! You'll be knee-deep in nostalgia with one of our new Rainbow Brite Never Grow Up Light Pink Fitted T-Shirts in your collection.
Continue reading "Calling All You Colour Kids! New Rainbow Brite Clothing Has Just Landed! 🌈"