It's nearly that time once again all you cuppa lovers! Yep, flick on the kettle reach for the biscuit tin, National Tea day is right around the corner and if there is one thing we know how to celebrate with, it's with a cracking cuppa in a seriously cool mug!
A true date in the diary not to be missed, National Tea Day will take place on Thursday 21st of April and has become THE day to celebrate and raise a mug in honour of the UK's favourite drink.
We all know though, that no perfect cuppa is truly complete unless it's in one of your favourite mugs, right? To have to celebrate this special day in style and all other future brews, we've dunked out biscuit in our huge collection of fun and novelty mugs and picked out ten of our very favourites.
Brimming with the hottest designs including heaps of exclusives not available anywhere else, take the strain out of searching and check out some of our very best mugs!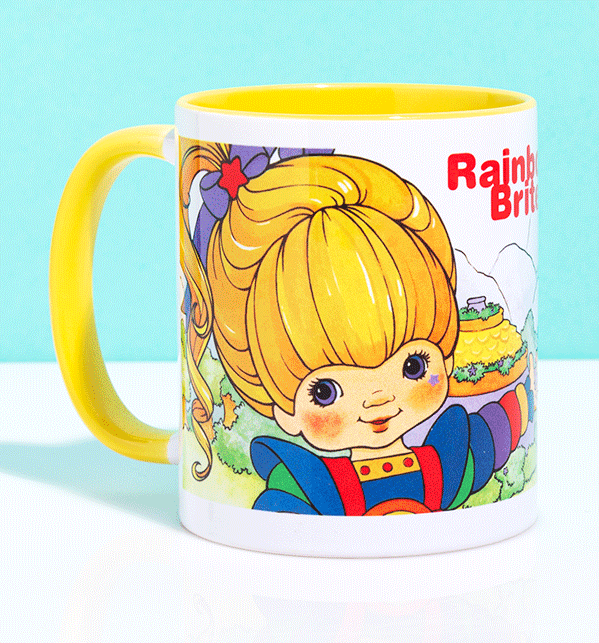 Featuring vintage artwork plucked straight from the Hallmark archives, add a whole lot of rainbow magic to your morning cuppa with our exclusive Rainbow Brite Scene Yellow Handle Mug.
Continue reading "10 Cool Mugs To Help You Celebrate National Tea Day In Style"