We're back with another installment of our weekly movie quide! Kick back and enjoy some classic film brilliance this weekend with some of our all time fave crossping up onto our small screens. Enjoy folks!
SATURDAY 1st SEPTEMBER
The Smurfs (2011) Sky Movies Family 8:00pm-9:45pm (1 hour 45 minutes)
The tiny blue forest-dwelling creatures flee from an evil wizard, only to end up magically transported to modern-day New York. They search for a way to get back to their own village, while evading their enemy, who has followed them to the Big Apple. Fantasy comedy, starring Neil Patrick Harris, Hank Azaria and Jayma Mays, with the voices of Jonathan Winters and Katy Perry
| | |
| --- | --- |
| Ladies Blue Smurfs Live For Weekends Boyfriend T-Shirt from Junk Food | Ladies Yellow Smurfs Sunny Side Up Off The Shoulder Slouch T-Shirt from Junk Food |
Rocky V (1990) ITV4 10:40pm-12:50am (2 hours 10 minutes)
The former champion begins training promising youngster Tommy Gunn – only to see his protege turn against him, forcing him back into a fight that could end in tragedy. Boxing drama sequel, starring Sylvester Stallone, Talia Shire and real-life heavyweight boxer Tommy Morrison.
Spider-Man (2002) Sky Movies Showcase 3:40pm-5:45pm (2 hours 5 minutes)
A clumsy teenager develops superhuman powers after a genetically engineered spider bites him. At first his fantastic skills delight him, but his elation is severely tempered by a family tragedy, prompting him to dedicate his talents to combating evil. However, he faces a baptism of fire in the form of crazed villain the Green Goblin. Comic-book superhero adventure, with Tobey Maguire, Kirsten Dunst, Willem Dafoe, James Franco and Rosemary Harris
| | |
| --- | --- |
| Men's Black Spiderman Amazing Fantasy Vintage Cover Print Marvel T-Shirt | Men's Red Washed Spiderman Mask T-Shirt from Fabric Flavours |
Thor (2011) Sky Movies Showcase 8:00pm-10:00pm (2 hours )
The Norse god of thunder is banished from his own world when his arrogance puts the kingdom on the brink of war. He is sent to present-day Earth, where he is forced to live among humans without his supernatural powers, but must regain his abilities to defend his new home against his evil brother. Kenneth Branagh's fantasy adventure, starring Chris Hemsworth, Natalie Portman, Tom Hiddleston and Anthony Hopkins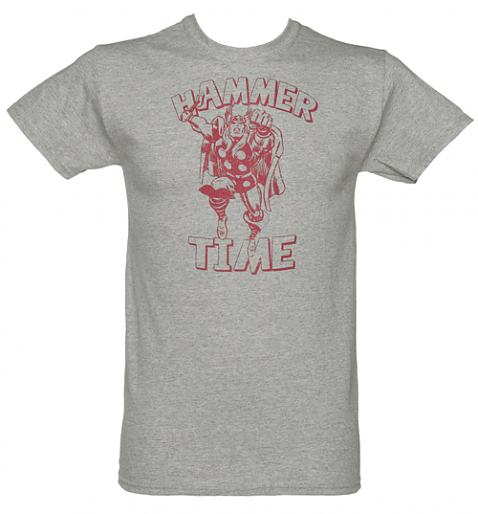 SUNDAY 2nd SEPTEMBER
Indiana Jones and the Temple of Doom (1984) BBC3 8:10pm-10:00pm (1 hour 50 minutes)
The intrepid archaeologist, with his young sidekick and a nightclub singer in tow, is stranded in India, where he takes on a mission to recover lost sacred stones with magical powers from the hands of an evil cult engaged in human sacrifice and child slavery. Steven Spielberg's action adventure, starring Harrison Ford, Kate Capshaw, Ke Huy Quan and Amrish Puri
Transformers: Dark of the Moon (2011) Sky Movies Showcase 8:00pm-10:35pm (2 hours 35 minutes)
The heroic
autobots
discover that a spaceship from their own planet crashed into the moon decades ago, carrying their former leader and an incredibly powerful device. They must fight to defend the human race as their enemies the decepticons plot to use this machine to rebuild their own world and destroy the Earth. Sci-fi adventure sequel, with Shia LaBeouf, Josh Duhamel and Rosie Huntington-Whiteley
| | |
| --- | --- |
| Men's Black Transformers Fall Of Cybertron Optimus Prime T-Shirt from Urban Species | |
Airplane II: The Sequel (1982) Sky2 9:00pm-10:40pm (1 hour 40 minutes)
Hapless hero Ted Striker tries to prevent the launch of a passenger space shuttle, certain it will end in disaster. Sadly, his prediction comes true when a computer malfunction sends the spacecraft hurtling toward the sun, while a man driven mad by sexual inadequacy smuggles a bomb on board. Disaster movie spoof sequel, starring Robert Hays, Julie Hagerty, Lloyd Bridges, William Shatner, Sonny Bono and Chad Everett
MONDAY 3rd SEPTEMBER
Gladiator (2000) ITV2 9:00pm-12:05am (3 hours 5 minutes)
Roman general Maximus Decimus Meridius is a casualty of a power struggle between the corrupt Emperor Commodus and the senate. Ordered to be put to death along with his family, he escapes his would-be killers and is sold into slavery, only to become a gladiator and seek revenge for the murder of his wife and child. Oscar-winning period epic, with Russell Crowe, Joaquin Phoenix, Derek Jacobi and Oliver Reed, in his last film role. Including FYI Daily
Harry Potter and the Deathly Hallows: Part 1 (2010) Sky Movies Family 10:25pm-12:55am (2 hours 30 minutes)
The dark lord Voldemort rises to ultimate power over the magical world, while the teenage wizard and his friends set out on a mission to find the magical horcruxes – artefacts containing parts of the evil wizard's soul that hold the key to destroying him. The first half of the two-part conclusion to the fantasy saga, starring Daniel Radcliffe, Ralph Fiennes, Emma Watson and Rupert Grint
Big (1988) Sky Movies Modern Greats 8:00pm-10:00pm (2 hours )
A boy ridiculed for his size makes a wish on a fairground machine to become bigger – only to wake up as a 30-year-old man. Driven from his home by his terrified mother, the bewildered youngster trapped in a grown-up body makes his way to New York, where he rises high in the ranks of a toy manufacturing company and applies his childlike brain and emotions to the complexities of adult life. Comedy, starring Tom Hanks, Elizabeth Perkins
xoxo