Digging into another weekend like an 80s size tin of chocolates (before everything shrunk), we're picking out our very favourite treats to feast on. Enjoy!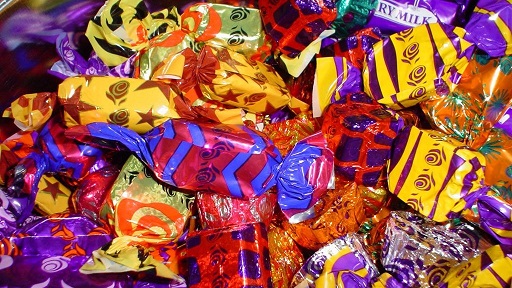 SATURDAY 8th May
Bee Movie (2007) Film4 2:55pm-4:55pm
A bee wearies of a life dedicated to producing honey and decides to leave his hive. During his foray into the wider world, he befriends a florist. However, when he realises what becomes of the honey his species toils so hard to make, he resolves to sue the entire human race for stealing from his fellow-creatures. Animated comedy, with the voices of Jerry Seinfeld, Renee Zellweger and Chris Rock.
Oliver! (1968) Sony Movies Classic 3:40pm-6:35pm
The Oscar-winning musical version of the stage play based on Charles Dickens' classic tale about a lonely workhouse orphan who ends up on the cold streets of London, where he falls under the wing of petty crook Fagin and his gang of young backstreet thieves. Featuring the iconic songs Food, Glorious Food, Consider Yourself, As Long as He Needs Me and You've Got to Pick a Pocket or Two. Starring Ron Moody, Mark Lester, Oliver Reed, Jack Wild, Harry Secombe, Shani Wallis and Leonard Rossiter.
Mr Bean's Holiday (2007) ITV2 5:25pm-7:15pm
The bumbling fool wins first prize in the church raffle – a trip to France and a video camera. His travels cause chaos as he disrupts a film shoot in Cannes, to the fury of its megalomaniac director, and is then accused of kidnapping a youngster. Comedy, starring Rowan Atkinson, Willem Dafoe, Emma de Caunes and Max Baldry.
Robin Hood (1990) Sony Movies 6:50pm-9:00pm
A Saxon nobleman is declared an outlaw for protecting a poacher from a cruel Norman knight. Hiding out in a forest, he recruits a group of bandits and leads them in a campaign against the corrupt Norman aristocracy, while also fighting to save his friend's niece from being forced into marriage. Adventure, starring Patrick Bergin and Uma Thurman.
Continue reading "The Weekly Retro Movie Rundown – 426"