Tickle my brain and sharpen my pencil! It's only another retro movie filled weekend!
So like one of the top local quiz teams who are fully clued up and ready to rock, we find ourselves once again sat, ready in anticipation for an evening of the unknown challenges await us. We'll fend off even the most strange of far afield questions like a top retro movie hero does their enemies before sitting back to enjoy a brief moment after a job well done. Will we be victorious? Only time will tell….but first let's get another round in.
Have a happy retro weekend!
SATURDAY 23rd April
.
Beethoven (1992) ITV 2:45pm-4:25pm (1 hour 40 minutes)
An all-American family adopts a huge St Bernard, but the father is dismayed when it turns into a one-dog disaster zone. He insists the mutt must go to a new home, but when it is kidnapped by a crooked vet, dad has a change of heart and races to the rescue. Comedy, starring Charles Grodin, Bonnie Hunt, Oliver Platt and David Duchovny.
Fun Fact: A young Joseph Gordon-Levitt makes his film debut as a first student in Ted's class.
Batteries Not Included (1987) ITV2 3:20pm-4:25pm (1 hour 5 minutes)
A family of tiny alien spacecraft intervenes to help the residents of a run-down Manhattan brownstone tenement stop greedy developers from demolishing their homes. However, the miniature flying saucers have the odds stacked against them as they bravely do all they can to save the day. Sci-fi fantasy, starring Jessica Tandy, Hume Cronyn, Frank McRae and Elizabeth Pena.
Congo (1995) Film4 4:40pm-6:45pm (2 hours 5 minutes)
An expedition to find King Solomon's diamond mines in the jungles of the Congo disappears without trace. The tycoon behind the mission sends his assistant, a former CIA agent, to find out what became of the explorers – only to discover that the party met a grisly fate at the hands of a horde of vicious apes. Action adventure based on Michael Crichton's novel, with Dylan Walsh, Laura Linney, Tim Curry and Grant Heslov.
Street Fighter (1994) Sony Channel 6:55pm-9:00pm (2 hours 5 minutes)
A military officer goes in search of a power-mad general who is holding several hostages in a secret location. He soon finds he is not the only one on the maniac's trail, and joins forced with a mismatched band of martial artists to save the captives. Action adventure based on the video game, starring Jean-Claude Van Damme, Raul Julia, Kylie Minogue and Ming-Na Wen.
The Transporter (2002) Channel 4 9:30pm-11:20pm (1 hour 50 minutes)
An underworld courier lives by a simple code – to never ask what he is transporting. However, when he discovers his latest cargo is alive, his conscience gets the better of him and he faces a dangerous game of cat and mouse with his unknown but powerful employers. Action adventure, starring Jason Statham, Shu Qi, Matt Schulze and Francois Berleand.
The Fast and the Furious: Tokyo Drift (2006) ITV 10:20pm-12:10am (1 hour 50 minutes)
An American teenager is sent to live with his father in Tokyo after a brush with the law, but soon becomes involved in illegal street racing. When he ends up owing money to gangsters after losing a race against a driver with Yakuza connections, he has to learn to master the Japanese style of driving to win and pay back his debts. Action adventure, starring Lucas Black, Nathalie Kelley and Bow Wow.
SUNDAY 24th April
.
The Flintstones (1994) ITV2 1:50pm-2:55pm (1 hour 5 minutes)
Blue-collar caveman Fred Flintstone is promoted to an executive position at work and unwittingly becomes embroiled in an embezzlement scheme – thanks in no small part to his seductive new assistant. Live-action version of the cartoon comedy, starring John Goodman, Rick Moranis, Rosie O'Donnell, Halle Berry and Elizabeth Taylor.
The Rugrats Movie (1999) Film4 2:50pm-4:25pm (1 hour 35 minutes)
Tommy tries to return his new brother to the baby shop, helped by Angelica, Chuckie, Phil and Lil – but the friends get lost in dense woodlands en route, turning their expedition into a scary and exciting journey of discovery. Animated comedy based on the TV series, with the voices of Elizabeth Daily, Christine Cavanaugh, Kath Soucie, Whoopi Goldberg and Busta Rhymes.
Thunderball (1965) ITV4 4:15pm-5:15pm (1 hour)
James Bond travels to the Bahamas on the trail of two nuclear warheads stolen from a British aircraft. The lethal weapons have fallen into the hands of international crime syndicate Spectre, which plans to fire them at the US coast unless an exorbitant ransom is paid. Spy adventure, starring Sean Connery, Claudine Auger, Adolfo Celi and Lois Maxwell.
Miss Congeniality (2000) Channel 5 5:00pm-7:00pm (2 hours)
A feminist FBI agent is sent undercover as a contestant in the Miss United States pageant when the event becomes the target of a terrorist bomb threat. As she is not exactly catwalk material, a veteran British coach is brought on board to oversee her transformation into a glamorous beauty queen. Comedy, starring Sandra Bullock, Michael Caine, Benjamin Bratt, Candice Bergen and William Shatner.
Bicentennial Man (1999) Sony Channel 6:25pm-9:00pm (2 hours 35 minutes)
A family purchases a robot servant to perform menial tasks but quickly realises this is no ordinary droid when he begins to develop human emotions and the capacity to think for himself, a quality encouraged by his owner's children. He asks for his freedom, and spends the next 200 years struggling to come to terms with its humanity. Chris Columbus's sci-fi drama inspired by the books of Isaac Asimov, starring Robin Williams, Sam Neill, Embeth Davidtz and Oliver Platt.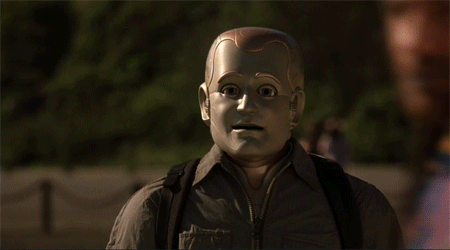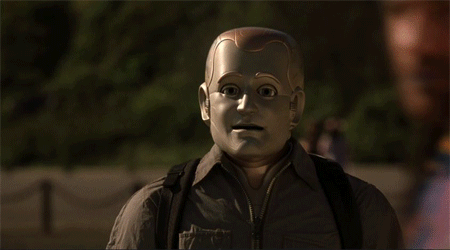 The Karate Kid (1984) Comedy Central 6:30pm-9:00pm (2 hours 30 minutes)
A teenager at a new school befriends a pretty girl, but her ex-boyfriend is jealous and attacks him. During one particularly bad fight, a wise old caretaker intervenes and defeats the youngster's assailants using his martial art skills. He goes on to mentor the boy and teach him karate so he can face his enemies in a tournament. Drama, with Ralph Macchio, Pat Morita and Elisabeth Shue.
Mission: Impossible (1996) Film4 6:50pm-9:00pm (2 hours 10 minutes)
Secret agents suspect there is a traitor in their organisation when their latest assignment ends in disaster. The sole survivor is accused of being the mole, forcing him to go on the run to clear his name. However, in the process, he discovers a former Russian spy is selling information about the world's leading undercover operatives. Action thriller based on the 1960s TV series, starring Tom Cruise, Jon Voight and Ving Rhames.
Assassins (1995) ITV4 9:05pm-10:10pm (1 hour 5 minutes)
Hitman Robert Rath is planning to quit his lethal profession, especially when he is stalked by a ruthless younger assassin who has no qualms about killing innocent bystanders. But as Rath takes on his last assignment, he decides to protect his intended target after his rival comes gunning for her. Thriller, starring Sylvester Stallone, Antonio Banderas and Julianne Moore.
Fun Fact: Sylvester Stallone's paycheck for this 90s thriller was a whopping $15 million!
Sleepers (1996) ITV4 11:45pm-12:50am (1 hour 5 minutes)
Four teenagers are sentenced to reform school after a prank results in the accidental death of an old man, and suffer sexual abuse at the hands of the guards. Years later, when the boys have grown up and begun to follow very different professions, a chance encounter with one of their abusers inspires them to plot revenge. Drama, starring Brad Pitt, Robert De Niro, Dustin Hoffman, Kevin Bacon, Jason Patric and Minnie Driver.
Whatever you're up to this weekend, remember which candles are for burning and always keep a pump close by.
xoxo